The changelog for Dictate v2.7.0, plus a note from the developer:
New function: Open notes and Take note (Try it!)
Improved in-app updating system
Agenda/

Appointments

bug fixes

This may be the last update for Dictate via the Nokia Store because Nokia will stop developers to update apps from January 1st. But Dictate is proud to annouce that will be able to update itself thanks to an alternative way. Thank You All for your support to the development of Dictate!
I have to say that, well intentioned though Dictate is and despite admirable perseverance from the developer, the system's back-end use of Google voice transcription just doesn't seem to work well enough. If I use Google voice dictation on an Android phone the results are excellent, with very few mistakes. Whereas Dictate here rarely gets any words right for me, making it pointless.
The new companion application, VoiceNotes, is listed as:
VoiceNotes is an app to help you taking notes just with your voice! It recognizes and writes down what you say, and (obviously) what you write.
Supported Languages:
Italiano, English (U.S., UK), Spanish, Mexican, Argentin, Portogues, Brazilian, Polish(v2.6), Swedish(v2.6), Turkish(v2.6).

It can be used standalone, but the main intention is to kick it off from within Dictate, of course. Launching it does take four seconds or so, which might be a showstopper even if the transcription worked properly. Here's a walkthrough: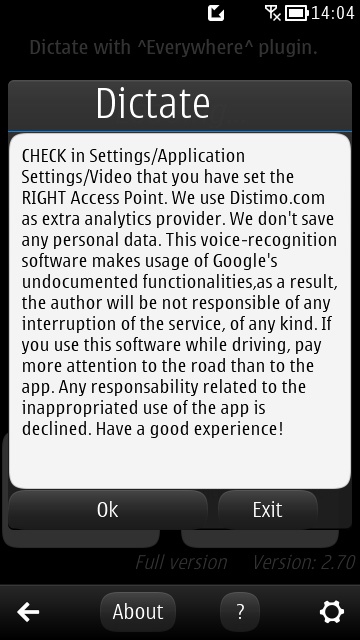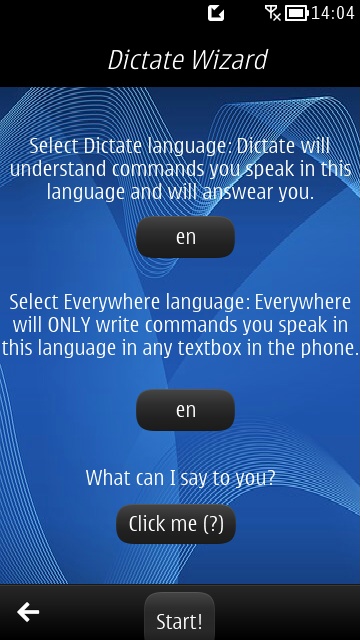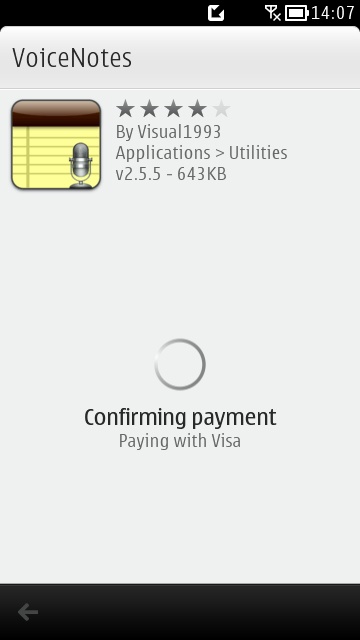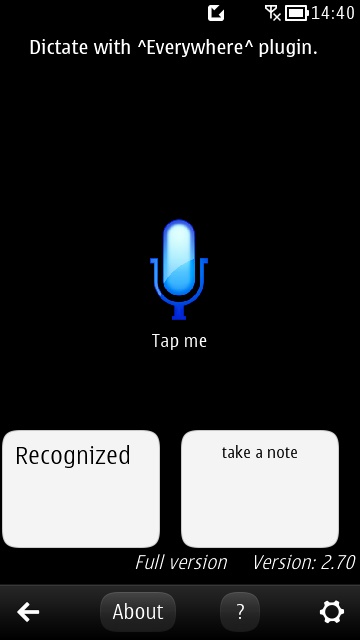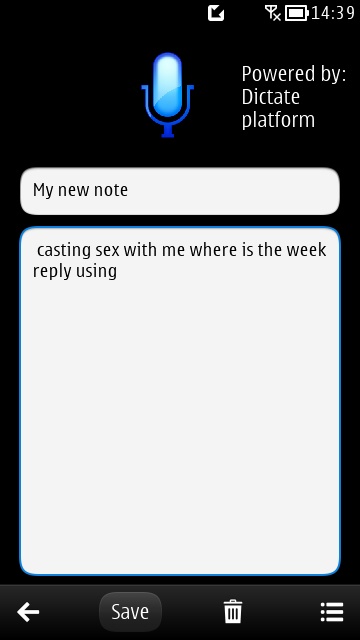 You can buy VoiceNotes for £1 here in the Nokia Store, plus Dictate is also £1 here. Is it just me getting erratic results from Dictate and VoiceNotes? Comments?
(via Symbian Tweet)