News in from the developer:
This version uses the GPU to accelerate previews and speeds up a few other operations. There's a new "autumnal" look as well.

New features: Presets (very basic for now), some basic Film-filter-settings (work in progress really) and some improvements to existing filters and user interface. Let me know what you think.


The "contrast equalization" works in a different way now. It really brings out details quite nicely, but it produces horrible artifacts near very high-contrast straight lines, so I need to work on it a bit more.

The colourizing filters work a little bit differently so you might get better results now. I need to explain them better though!

I'm still working on rotation: it's hard, but I'll get there!

Probably it makes sense to have some built-in presets. When you exit the app, presets are saved to c:/purefix-presets. You can share those files with people and I can add them to a future version of the app as built-ins.

PureFix, oddly listed as v0.7.0 (I think the developer loves numbers less than 1!) even though the application itself comes up as v1.7.0 - don't worry about it - is up for free download here: sourceforge.net/projects/photproc/files/
Note that if you install this version, the old PhotProc will remain on your phone, so you can try this out without removing the old app.
Here's PureFix in action on my Nokia 808: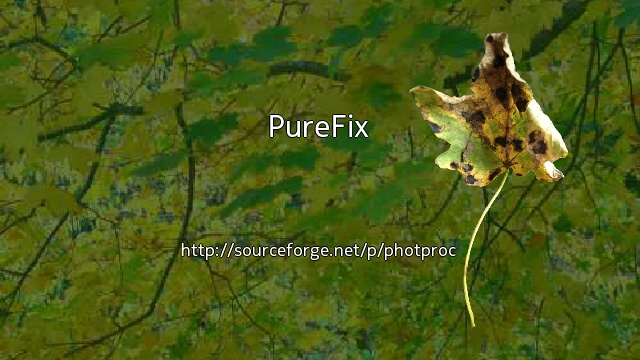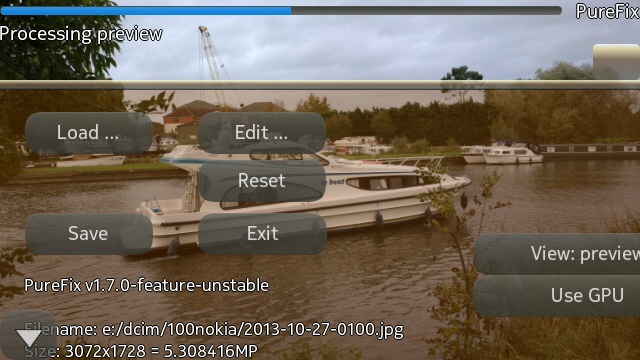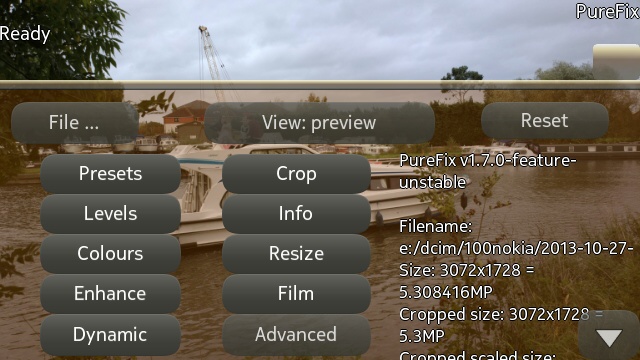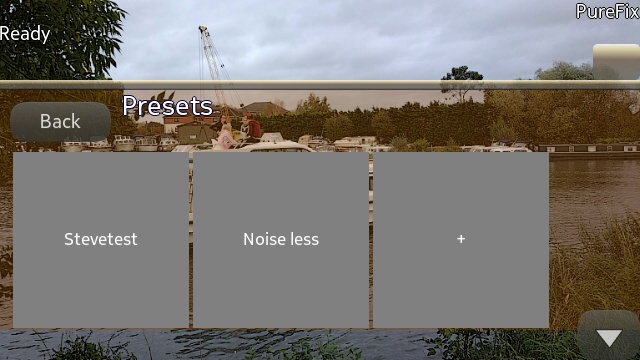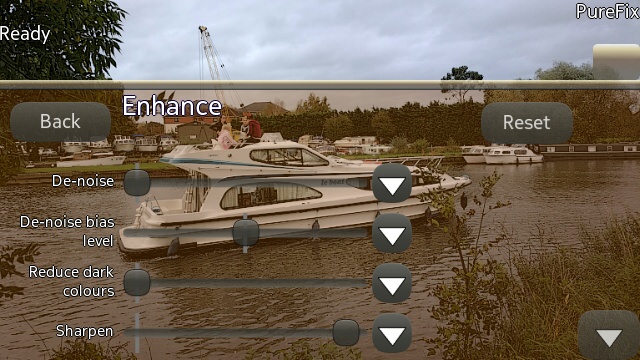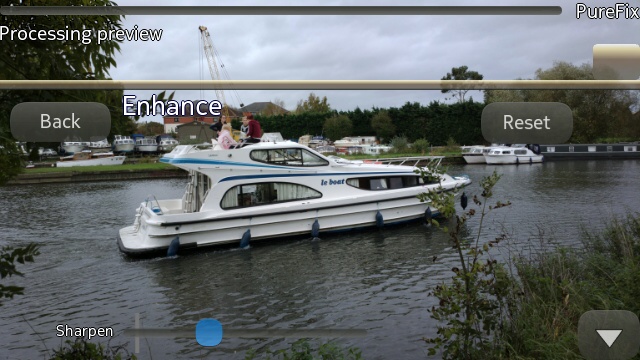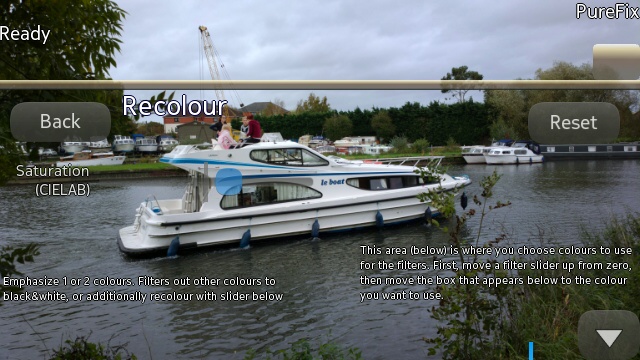 Anyway, have a play with PureFix and see what you think. There's a 'General Discussion' forum where you can feed back to the developer, this doesn't seem to have been used yet, so why not chip in?