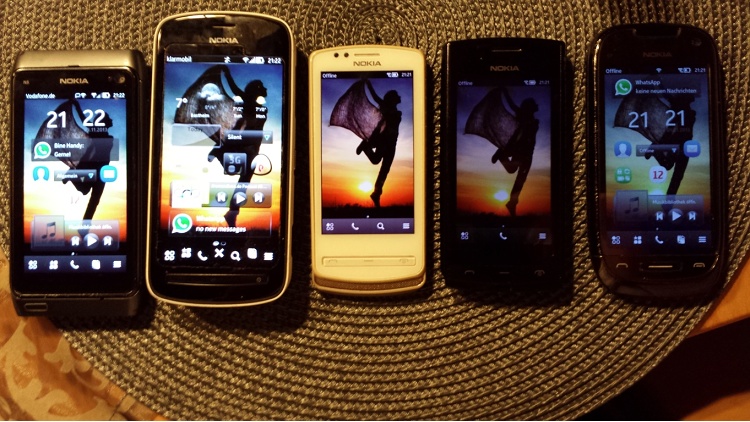 The Delight firmware on all currently supported Symbian devices 8-)
From the Delight blog post announcing v1.0:
This is a completly new CFW, based on Belle 111.021.0028, product code 059G722, cooked by huellif & freaxs_r_us

The full changelog from stock firmware is extensive, so see the link above. In summary, any apps considered 'bloatware' are gone from the ROM, giving you back more disk C: space (you can add any back that you need from standard installers), plus there are some exclusive Delight apps and tweaks, there's the addition of DLNA support (which the stock firmware didn't have), plus special themes and effects.
As with the other Delight CFWs, this is highly recommended. Allow a good hour to install Phoenix, read the docs, flash the firmware and then re-install your main applications. But you'll be happy with the end result. Just make sure you have all settings and passwords noted somewhere, as applying this initial build of Delight will erase your system disk.
Read all about (and download) Delight for Nokia 500 here. And see the excellent installation guide.
The Nokia 500 was a budget Symbian Anna/Belle device that I reviewed here back in the day.