It's also fair to point out that only two scene modes, other than 'auto', have been added to the revamped interface on the Lumia 1020:
'sports' (optimised for quick shutter speeds and higher ISO)
'night' (optimised for low light, no-flash shots, high ISO, slow shutter speeds)
However, it's a start, and I wouldn't be surprised to see several more of the scene modes from the 808 creep over into the 1020's Nokia Camera application at some point.
Also noteworthy in this new version of the Lumia 1020's Nokia Camera interface is that there's both a 'simple' and a 'pro' view, again as on the Nokia 808. Plus an easy and quick way to get to the burst cam capture system (albeit at lower image quality, of course).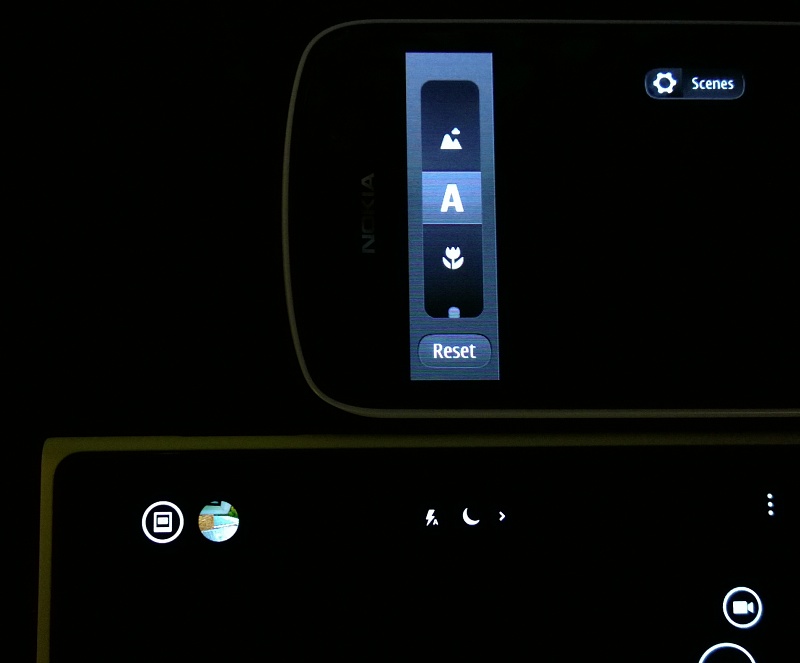 I report on the new Nokia Camera application over on All About Windows Phone.