Fuel Mate, as the name suggests, is a utility to track your vehicles' fuel consumption, with slick animated entry screens, summary windows and charts. It used to be commercial software but is now free here in the Nokia Store and from my Curated Symbian App Store.
From the description:
Fuel Mate helps you track your vehicles' fuel consumption and costs.

It features an intuitive and easy-to-use user interface with lots of customization options. A full screen consumption graph tells you exactly how economically you have been driving.

Here's Fuel Mate in action, working only in landscape, possibly being designed to work in-car, in a landscape dock(?):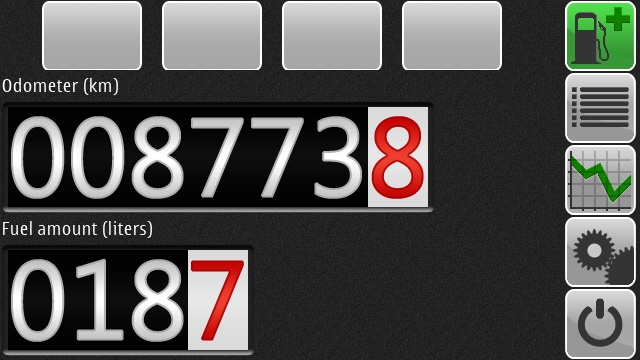 Entering data at a refuelling opportunity...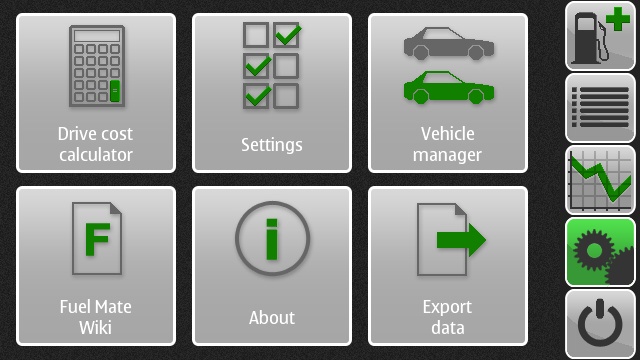 Plenty of utility and settings options, including keeping track of up to four cars...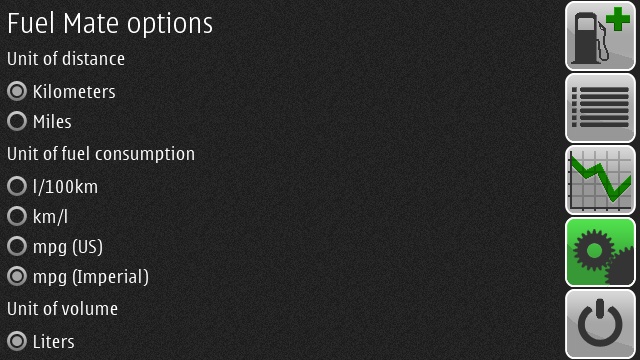 Very useful is being able to input fuel data in metric units but receive economy calculations in imperial units (still used by many in the motor industry)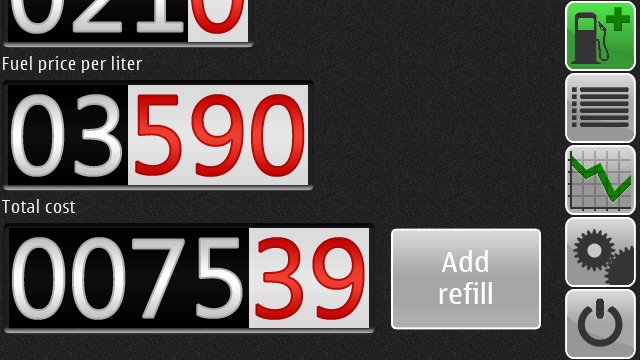 The large and clear controls are touch-enabled, just swipe to spin them - very easy to use and, dare I say it, fun too!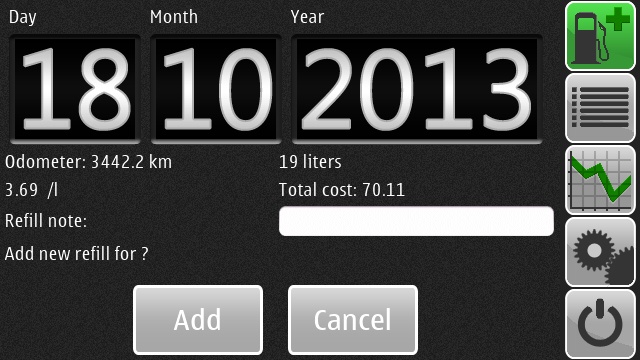 Confirmation of data before adding it to the fuel fill database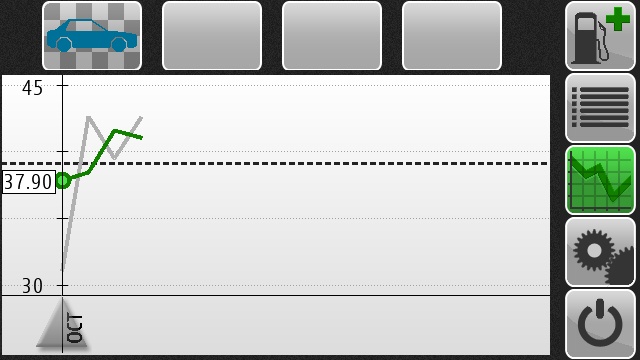 Charting fuel economy over time...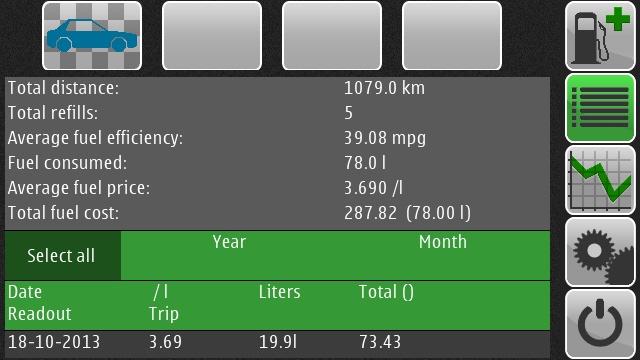 Stats are available for all time (as here) or by year or month...
I did note that, possibly because I'm using Swype, the textual note fields didn't work. But then again, quite a few things don't work with Swype on Symbian so don't take this as a side-swipe against Fuel Mate!
The principle of moving to freeware (or, at most, donationware/shareware) is one that many commercial Symbian developers may like to consider as the deadline for submissions to the Nokia Store approaches and if they wish to carry on issuing updates and fixes. If you're a developer then please get in touch to let us know if your paid app changes status in this way.