The Wall Street Journal reports that Ollia describes flying to the US in 2010 in order to interview five potential candidates for the role of CEO:
After the interviews, Mr. Ollila's primary choice "was the No. 2 man at a well-known American technology company."

Mr. Ollila doesn't name the executive but says the candidate was in his 50s and withdrew himself from the selection process due to personal reasons. That left Mr. Ollila and Nokia's board with the younger Mr. Elop, who impressed them as "a good salesman and a decisive corporate executive," Mr. Ollila writes.
That Stephen Elop was not Ollia's first choice for the Nokia CEO role is perhaps not a great surprise, given the complexities involved in appointing a new executive to a role that was widely regarded as one of the hardest challenges in the mobile industry. However, the revelation comes at an unfortunate time for the Finnish company, given the recent proposal by Microsoft to buy Nokia's devices business, which essentially signals the end of Nokia as a stand alone mobile device manufacturer.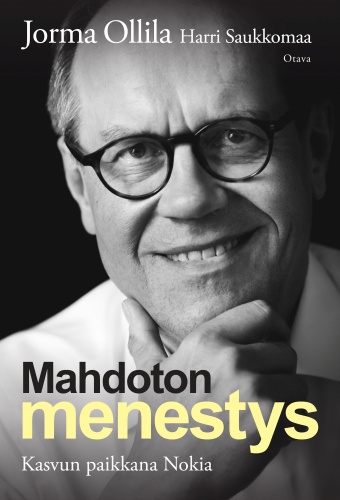 Ollia does describe how he was impressed with Elop's experience in the software industry and direct manner, but notes that he also had some doubts, notably about whether Elop was too much of an American-style corporate executive for Nokia and whether he would be sufficiently product orientated.
Ultimately Ollia was head of the board that appointed Elop as Nokia CEO and was the chairman when the all important strategic decision to shift platforms to Windows Phone was made. Ollia's book does not cover this later period in the book, in part due to closeness of the events and legal reasons, but is also quoted by Helsingin Sanomat that he does not feel it is right to comment on his successors daily activities.
Understandably, given his role in the CEO appointment, Ollia has generally been supportive of Elop's tenure at Nokia in his public comments, but he is quoted, again by Helsingin Sanomat, as saying that Nokia was "not successful is using Microsoft's platform to create competitive products, or an alternative to the two dominant companies in the field".