From the description in the Nokia Store:
Unleash your creativity and create short animations directly on your phone!

Paint up to 25 frames of animation.
Keep track of previous painted frames with alpha layer support.
Save and load in 5 built-in slots.
Export your animations to GIF format and play it directly on any device!
5 level undo, copy/paste functions between animation frames (NEW)
30 color palette, and 5 pen sizes
Here's Animator in action (and apologies for the limited art skills at my end!):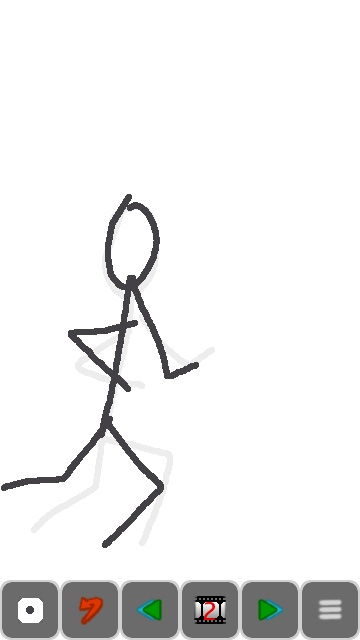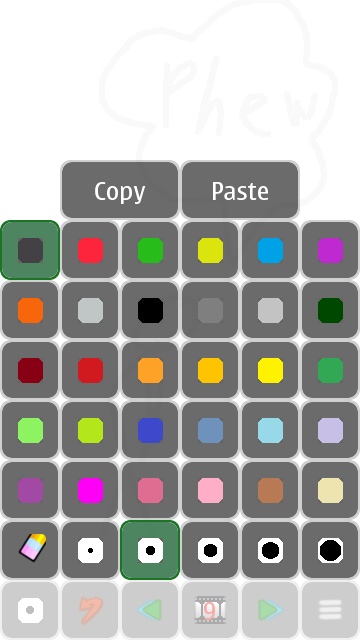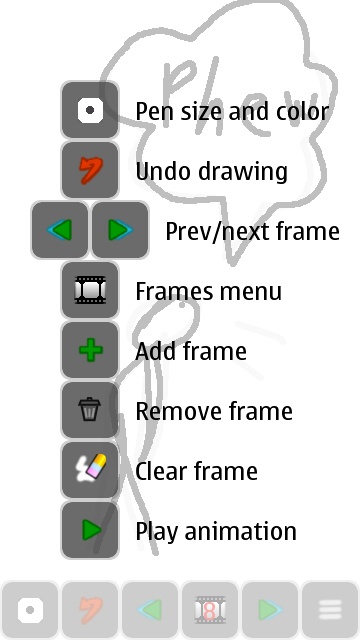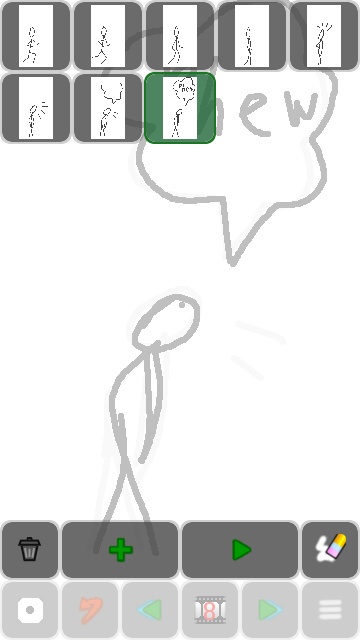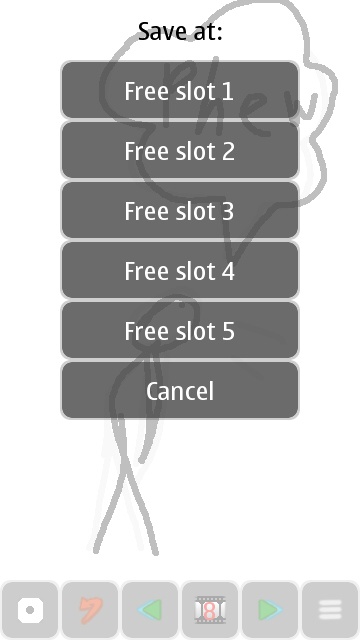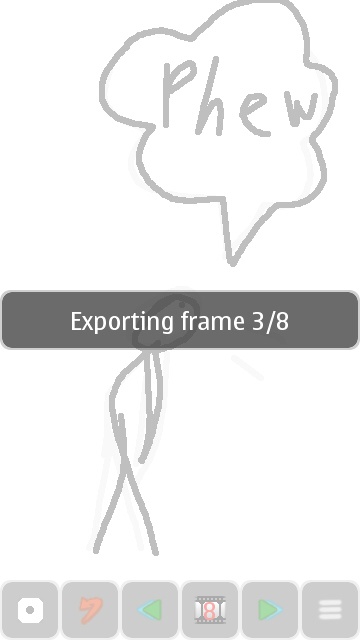 You can buy Animator for £1.50 in the Nokia Store or there's a free trial version, limited to 10 frames, as well.
If you create something amazing, please do email it to me or insert it in the comments below!
___________
Lee Michon has sent in: