Firstly, v2.2.439 is in the Nokia Store now, for updating in the usual way. The changelog since the last time we featured the app is:
RSS feed input field: Disabled dictionary, auto lower case, auto http:// when touching empty text field, visibility on Symbian Anna
RSS feeds having a redirect now work as well
Caught "You are being redirected message." from Twitter feed
Drivers/Teams that cannot win the Championship anymore, are greyed out in the Standings list
Corrected Ferrari, McLaren team data
Symbian Anna: Fixed crash when trying to scroll in not scrollable Driver/Team data list
Added Czech language (thanks to Jan)
You can download or update F1uptodate here, for free, from the Nokia Store.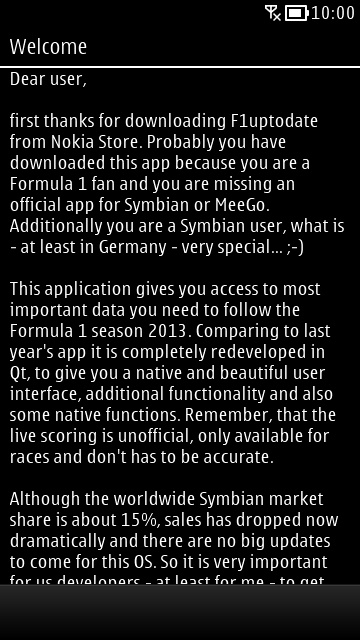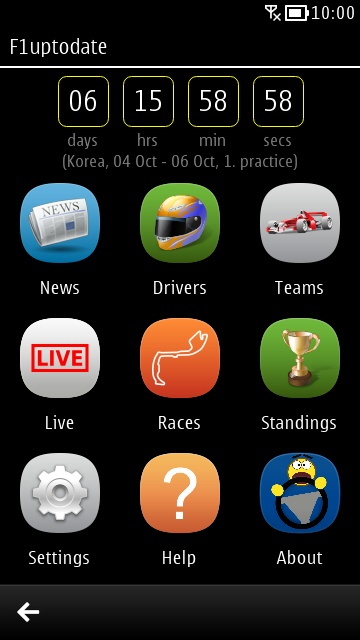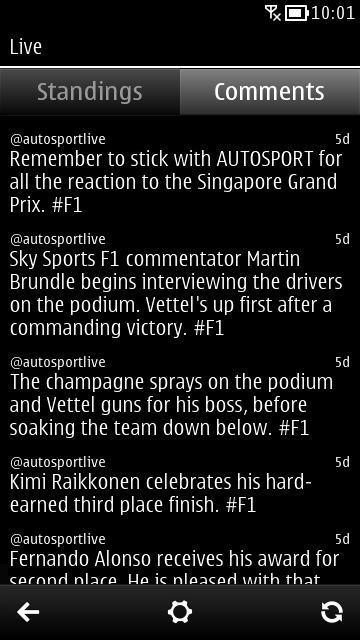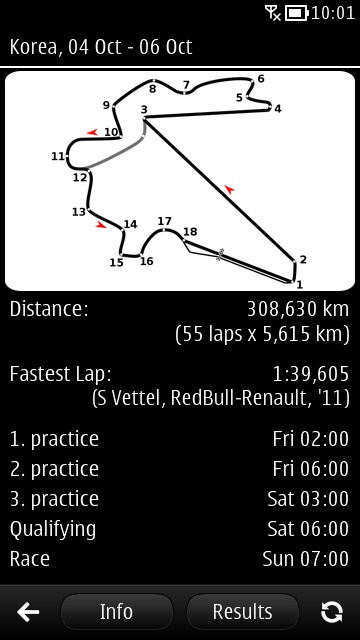 The race day live commenting has been broken in recent versions though, due to changes at Twitter's end, so if you're keen on the app and want to help the developer out, please also see his note here:
F1uptodate 2.2 Build 440 has an experimental fix for the live comments, that is needed because of the Twitter API 1.1 changes. I want to see, if this will work when a lot of people will use it. Build 440 also has all fixes and changes from Build 439.

You can help me by installing this version on your phone (you need to uninstall Store version first!) and following the race via the comments available in the app, what means to leave the app open while the race is running. Please report bugs and problems through Twitter, Facebook, Mail, etc.
Download F1uptodate 2.2 Build 440 experimental

You can also follow the app/developer on Twitter here, perhaps for giving him more general feedback and encouragement?