ThOR v1.0.3 is now available, here's the full changelog over v1.0.2:
Search the web for new feeds
New settings page: white theme/default for read filter/feed sort order/font size
Faster refresh on feeds page. Hold the button for in depth refresh
Collapsible folders for feeds
Share Item menu reworked
Font size controls on item page
Items with large images can be side-swiped
Auto 'get more' at feed bottom
Very fast development from asturcon3 here, I'm impressed.
Here's ThOr 1.0.3 in action: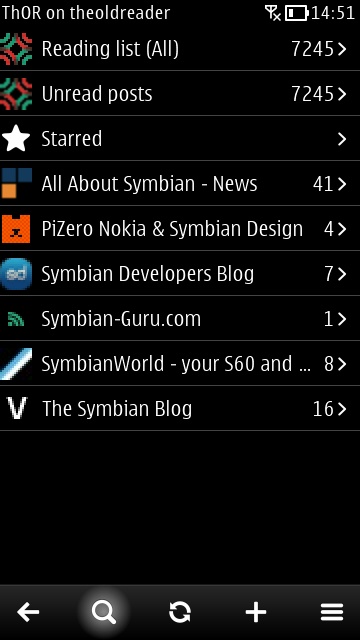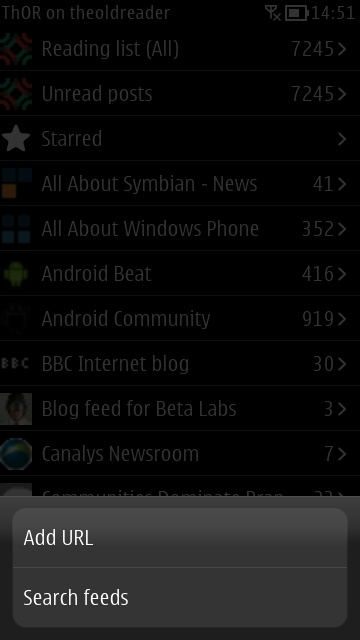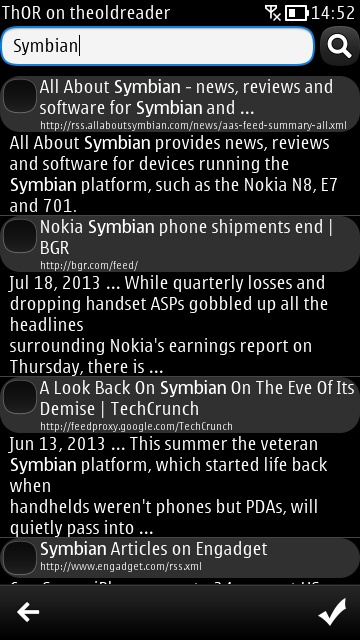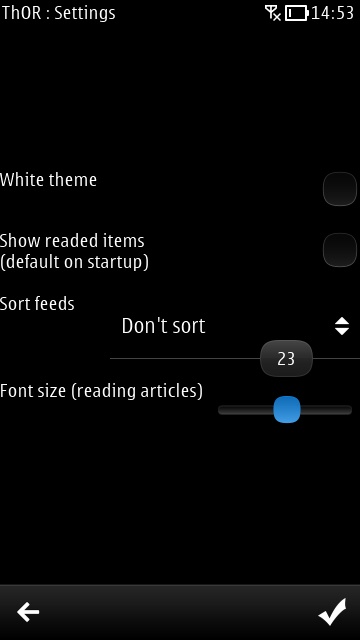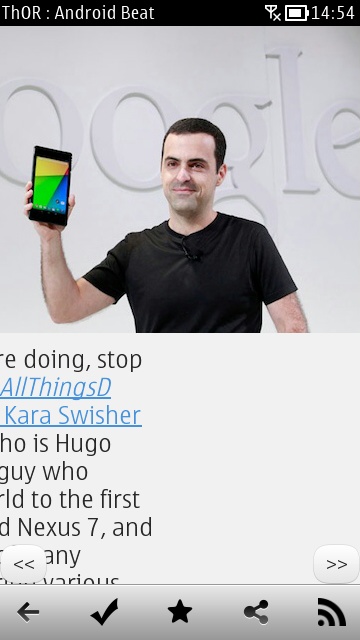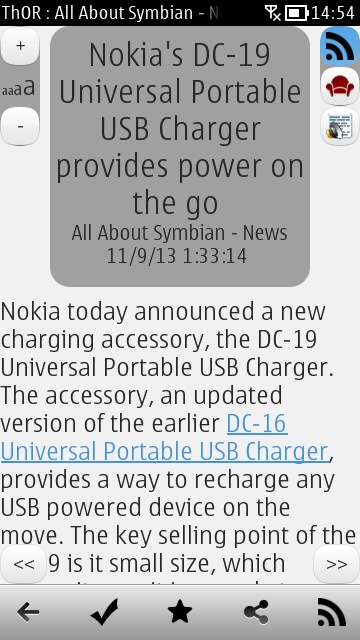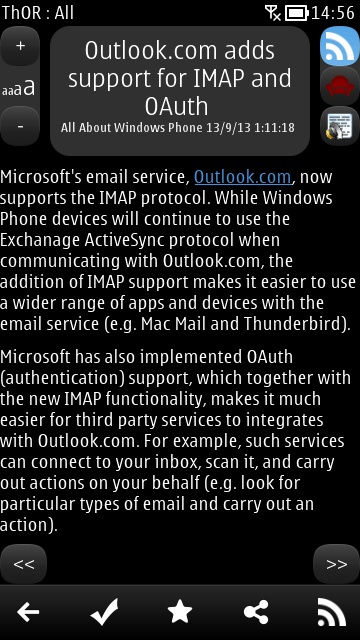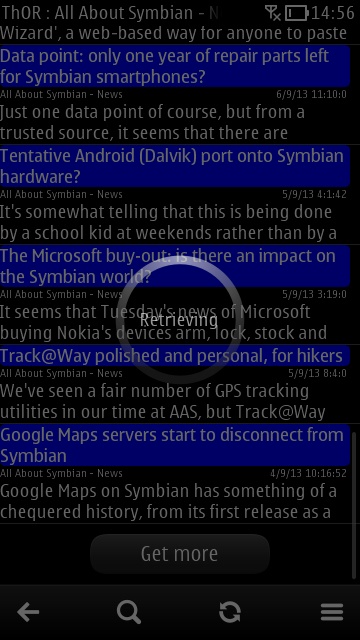 You can grab/update ThOR for £1 yourself here in the Nokia Store.
Comments welcome. Does this now match up to the likes of gNewsReader for you?