From the description on the Nokia Store:
The only unofficial Instagram uploader on the market that let you share your pictures to all your Instagram followers.

- account creation
- select a picture from your albums
- take a photo with the camera
- open image editor
- add @your #tags
- change profile picture

This is an IG uploader, not a full browser.

WARNING: PIRATED COPIES WILL CAUSE YOU ACCOUNT TO BE CLOSED
The changelog for this, Instagraph Uploader 4.0.2.47 is:
take picture from the camera
image browser with preview
native 'back' button Handling
The developer plans to carry on updating the software (if piracy isn't an issue) to add parallel image sharing to Facebook and Twitter, plus there's talk of insta-video uploading too.
Here are a few screens of the new version of Instagraph Uploader in action: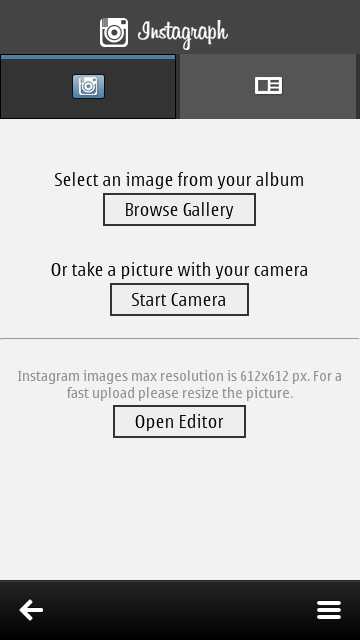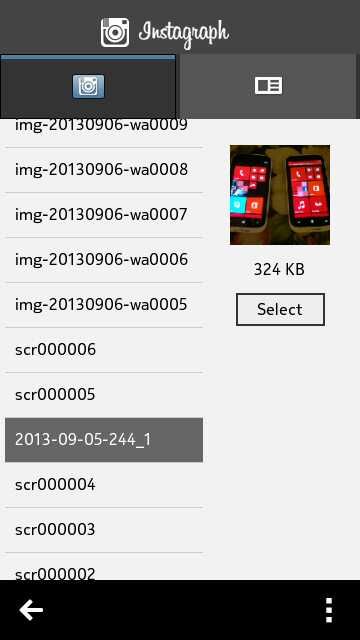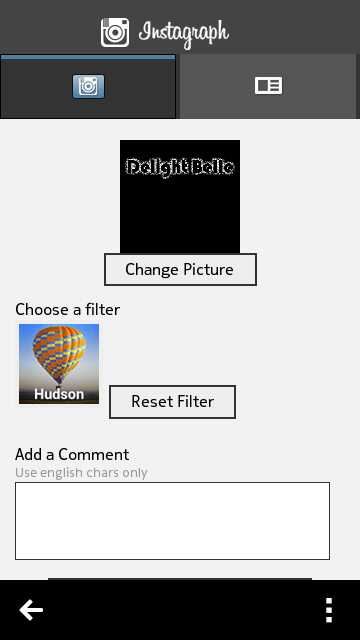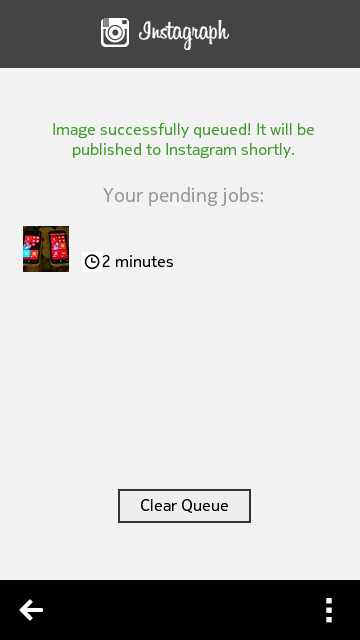 Many thanks to 'prototipo' again for their assistance in compiling this news item. You can buy (or update) Instagraph Uploader here in the Nokia Store.