The best way to show what Track@Way (also called Trackaway in some places for obvious typographical reasons) can do is to screenshot it in action: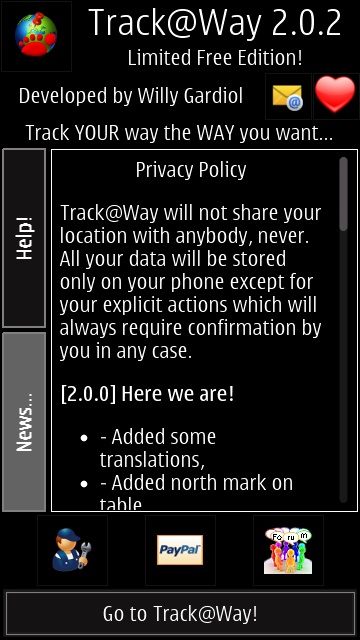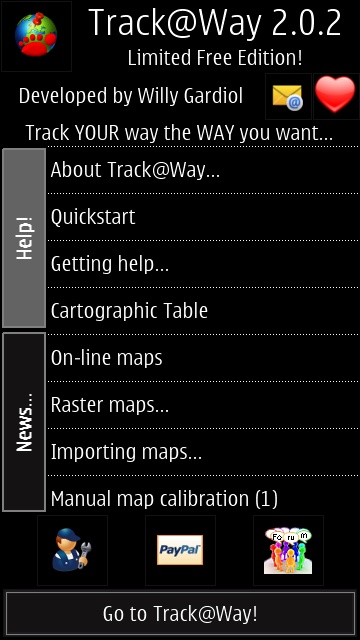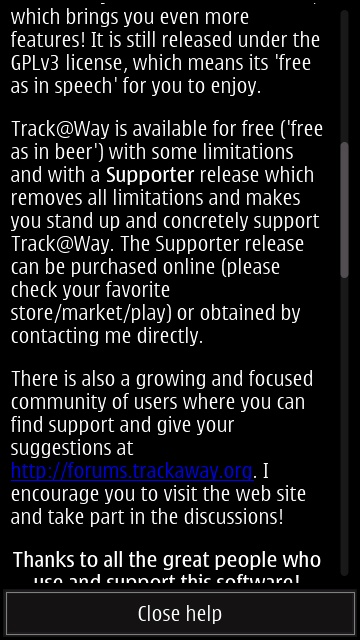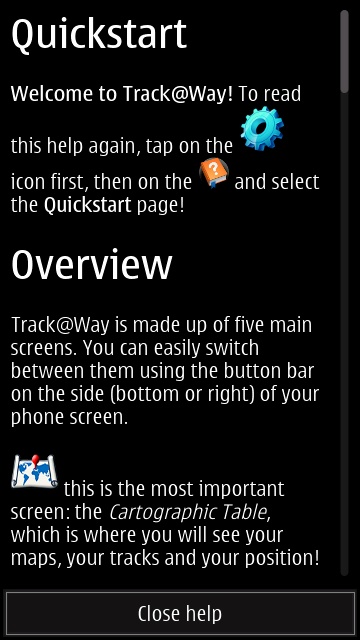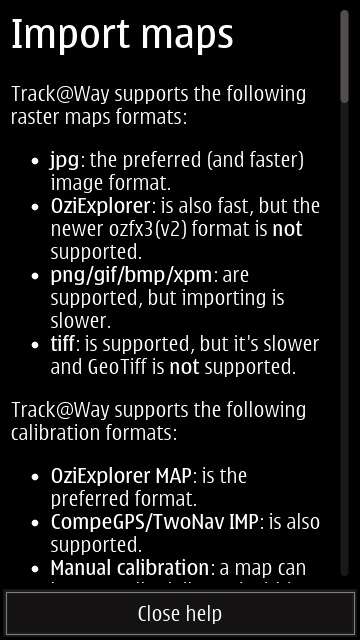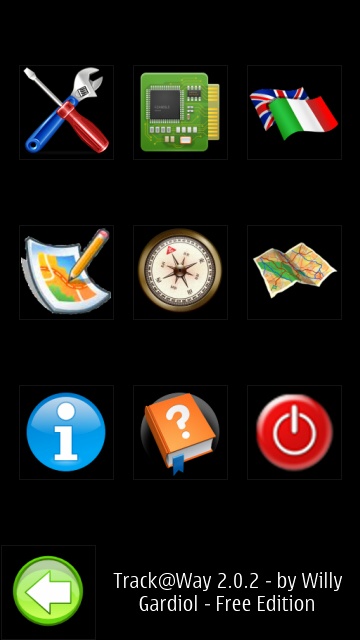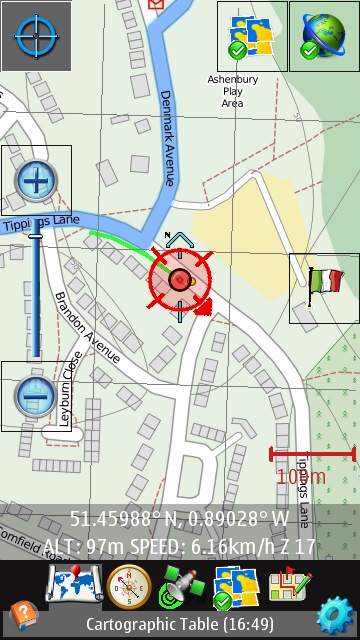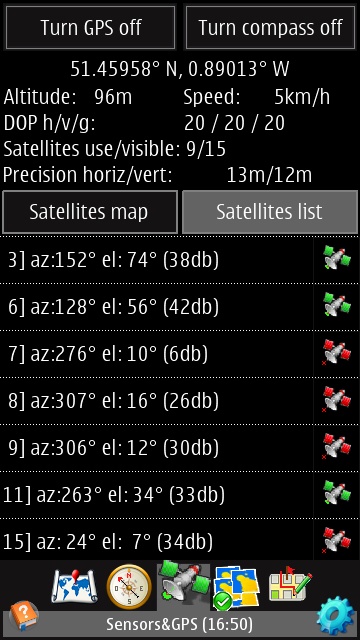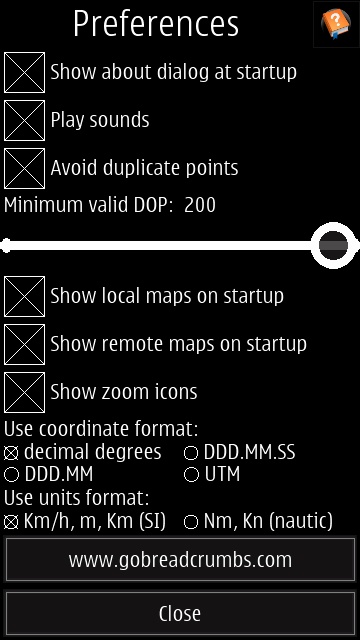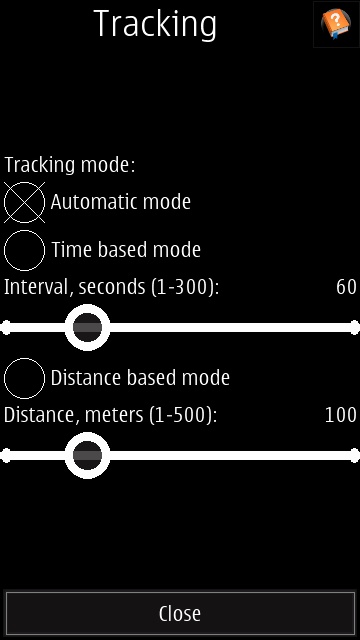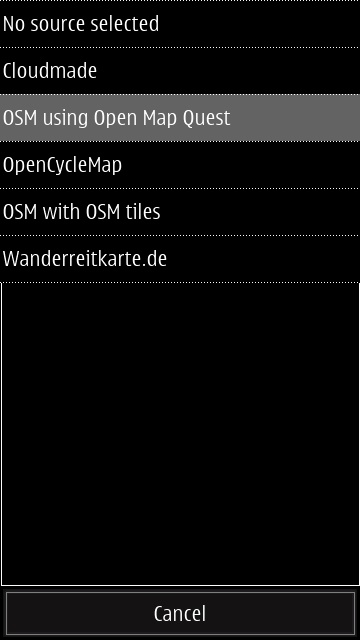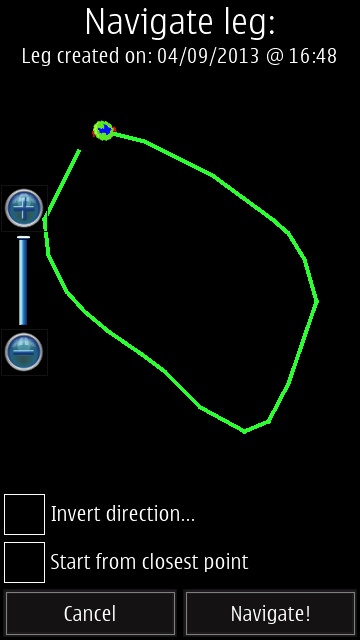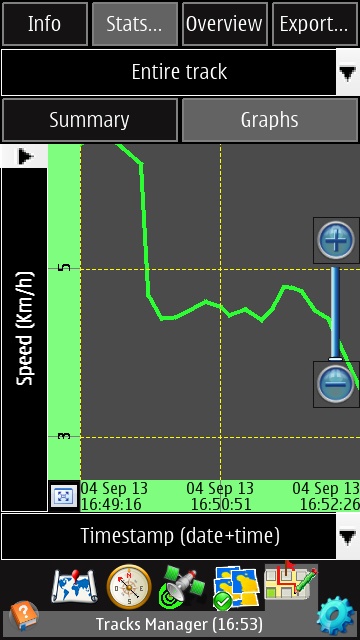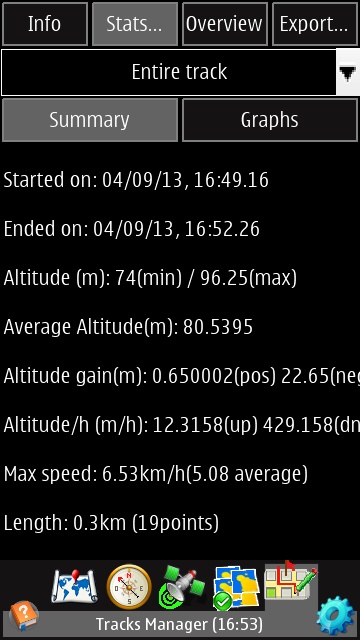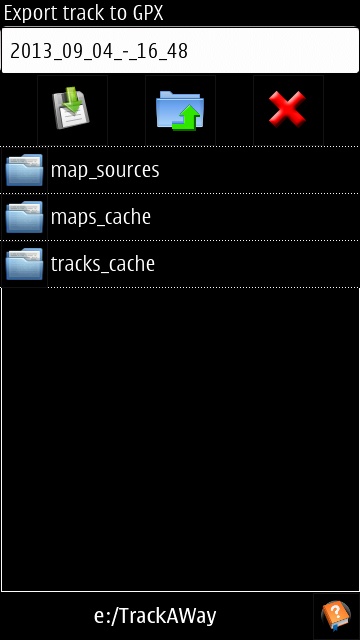 The developer, Willy Gardiol, claims to have started this project for his own use because existing solutions didn't quite fit the bill. Which is fine, though the slightly idiosyncratic interface and functionality do take a little getting used to for general users.
As seen in one of the screenshots above, Track@Way is also integrated with GoBreadcrumbs, which is a great free service for uploading and managing your tracks.
Although Track@Way isn't currently in the Nokia Store, you can simply download the SIS file here, for free. Note that there's also a 'Donate' button on that page for upgrading to 'Supporter' status, apparently gaining you a new version without 'limitations'. Comments welcome if you've done this!
You can also, it seems, despite what's on the developer's site, now download Track@Way here from the Nokia Store. Or buy the 'Supporter' edition directly for £4.