So you're on the 'door' somewhere? Armed with this utility (which overrides the usual screen lock process, meaning that registrations don't get missed just because the screen has locked itself), one tap on the screen or one press of the 'volume up' key and the number increments: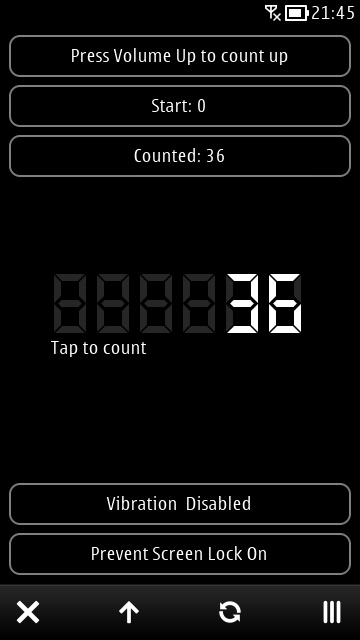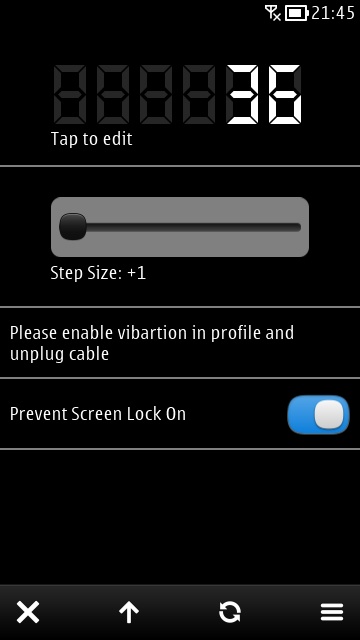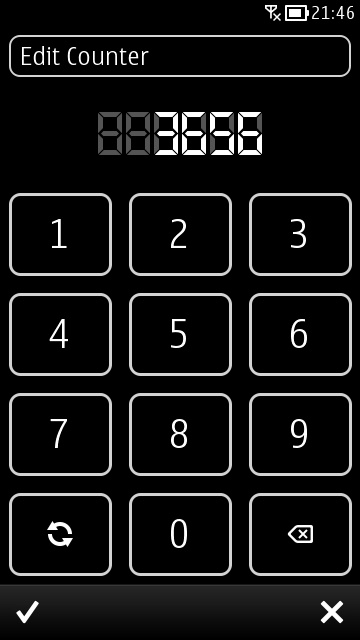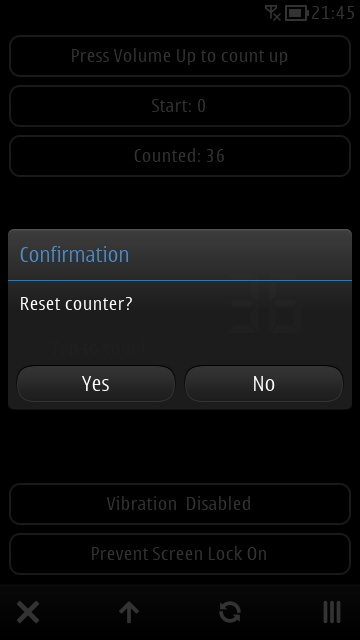 I'm sure many people will find other uses for a counting application - a little lateral thinking in the comments please?
You can buy Clicker for £1 here in the Nokia Store - I was very impressed by its ease of use and the intelligent use of the volume key for counting without even looking at the screen. Having said that, I'd have liked an option to only respond to the volume key, with the screen perhaps showing a screen saver count and with touch locked out, so that I didn't have to worry about touching the screen by accident. One for the next version, hopefully?
Oh, and you might also like to consider Counter Touch, which is free but a lot more basic.