It does seem as though (much like The Old Reader, of which more news next week) the demise of Google Reader is bringing up a number of individuals who miss the system so much that they're determined to both replicate it and even perhaps make it better. From InoReader's developer:
Hi, my name is Yordan, and I'm a big fan of Google Reader.

After I read about its decommission on July 1st 2013, I started searching for alternative software to read my favorite feeds.Unfortunately I just couldn't find a good enough replacement with a simple and fast GUI and not bloated with unnecessary features. So I pulled my development skills from the dust and created this little app. I hope other people find it useful.
If you like it you can help it gain some popularity, or if you have a comment or an issue, you can always drop a line in my feedback form.
Have a nice reading!

Update Jun 25 2013: InoReader is now a company project! It will be funded and supported by a startup company called Innologica Ltd. This should ensure its future, because such project simply cannot be managed and funded by a single person. More information about this change is available in our forums.
Of course, whether such a project is fully scalable once it becomes really popular, is another matter entirely - this is the problam which nearly toppled The Old Reader. InoReader is also unashamedly web based, but the developer's web skills are extreme and the mobile web experience is, as you'll see below, very slick indeed.
Here's InoReader in Web on a Symbian smartphone: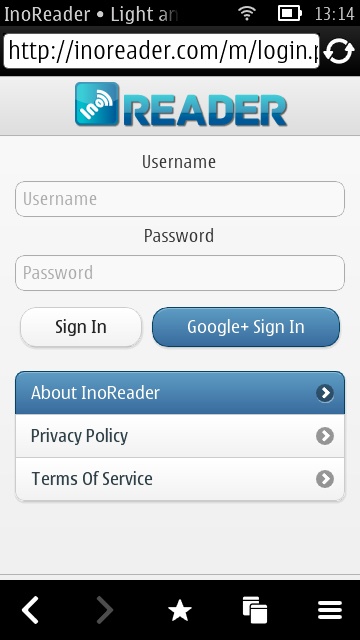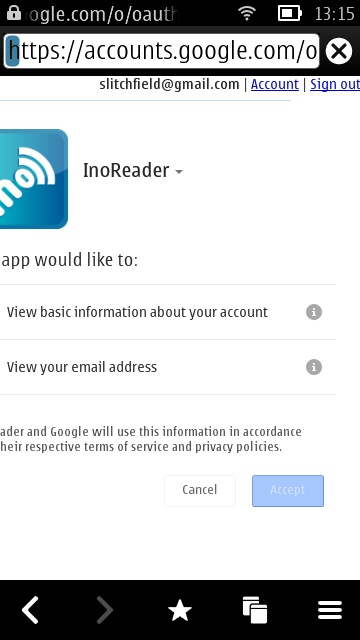 On either platform, the trick is to head to the 'm.' version of the URL and then (preferably) use OAuth to log in via Google (other options are available, etc.)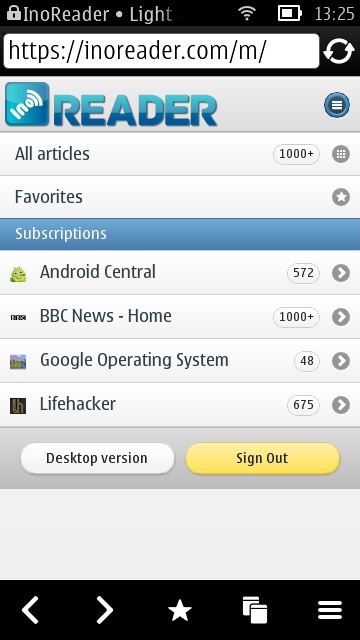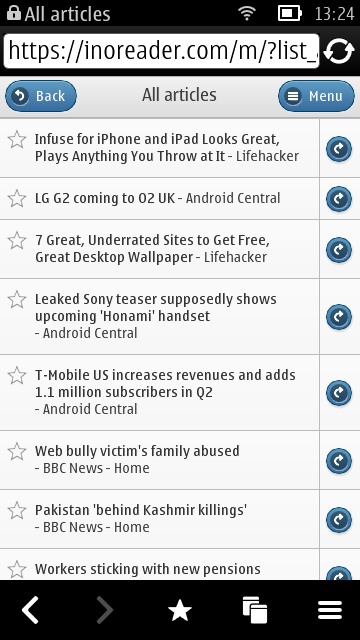 A typical opening screen to the InoReader interface, summarising the unread items in each feed; (right) tapping through to the list of headlines in a feed (or, here, the 'all' list)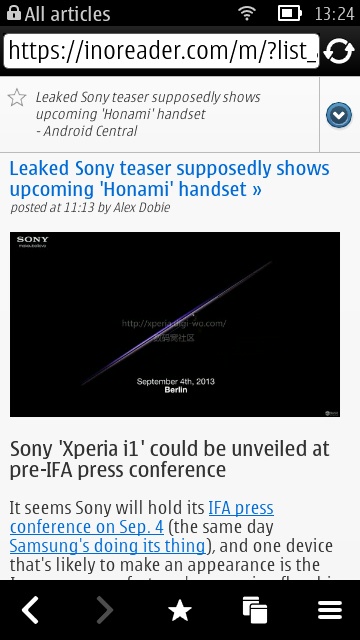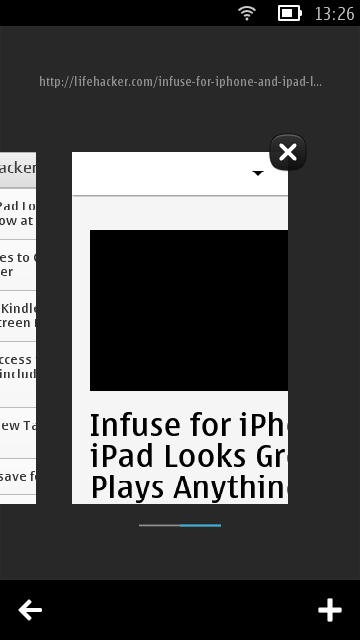 Tapping on headlines opens up the full (well, the RSS portion of the) story, inline, while (right) tapping the curly right hand arrows beside headlines opens up the full original page in its own tab in the browser.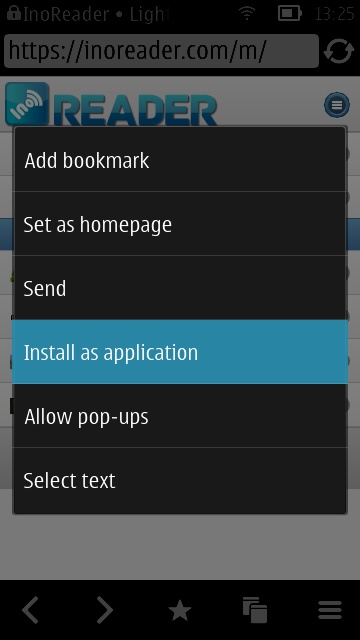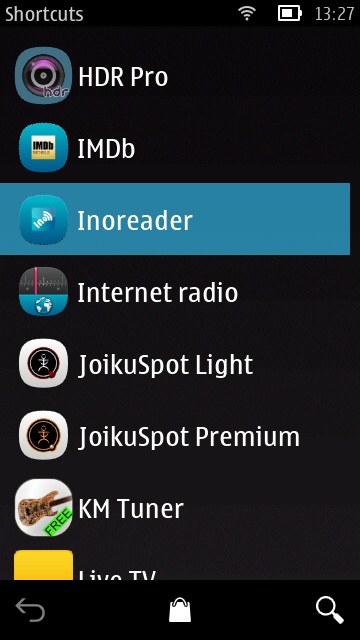 For convenience, on Symbian, users may find it very helpful to long press on a bit of white space anywhere on the InoReader home page and 'Install as application'. This means that a shortcut to InoReader will appear in the main application list and can also be added to a homescreen.
And here's the same system in Internet Explorer on Windows Phone 8: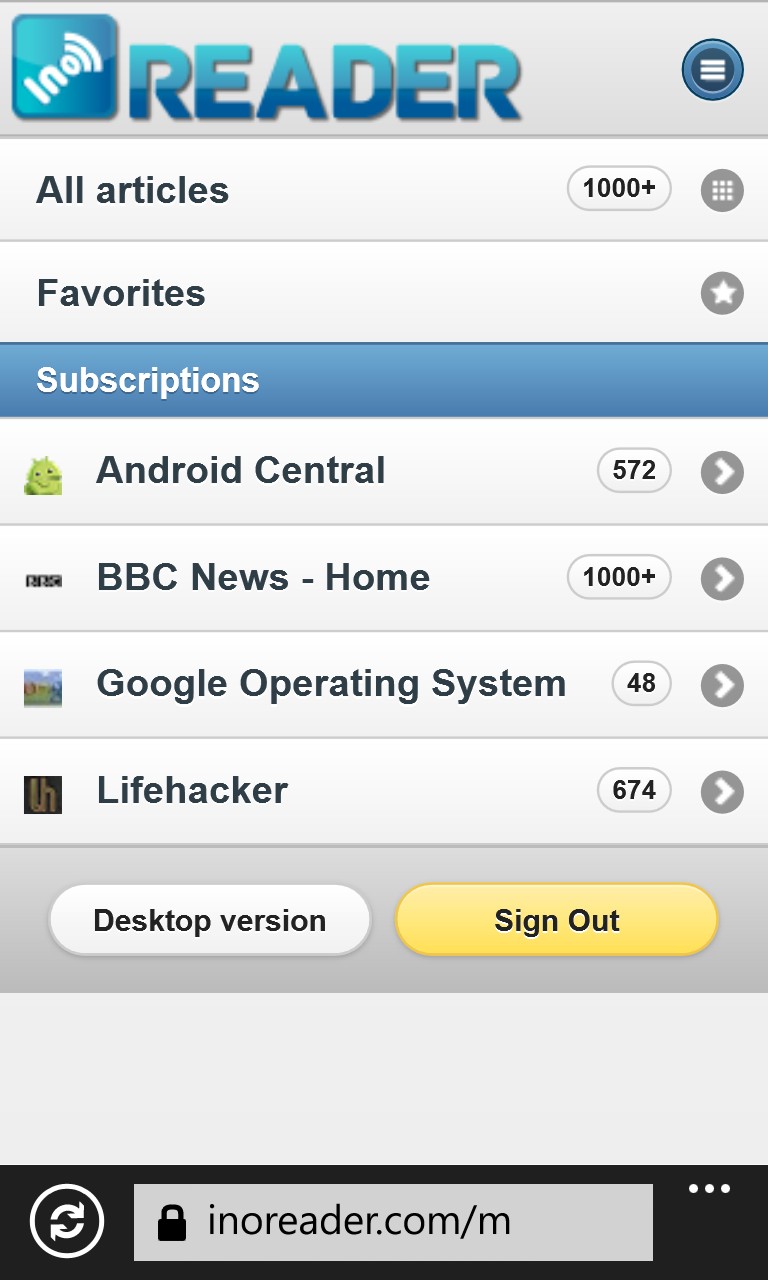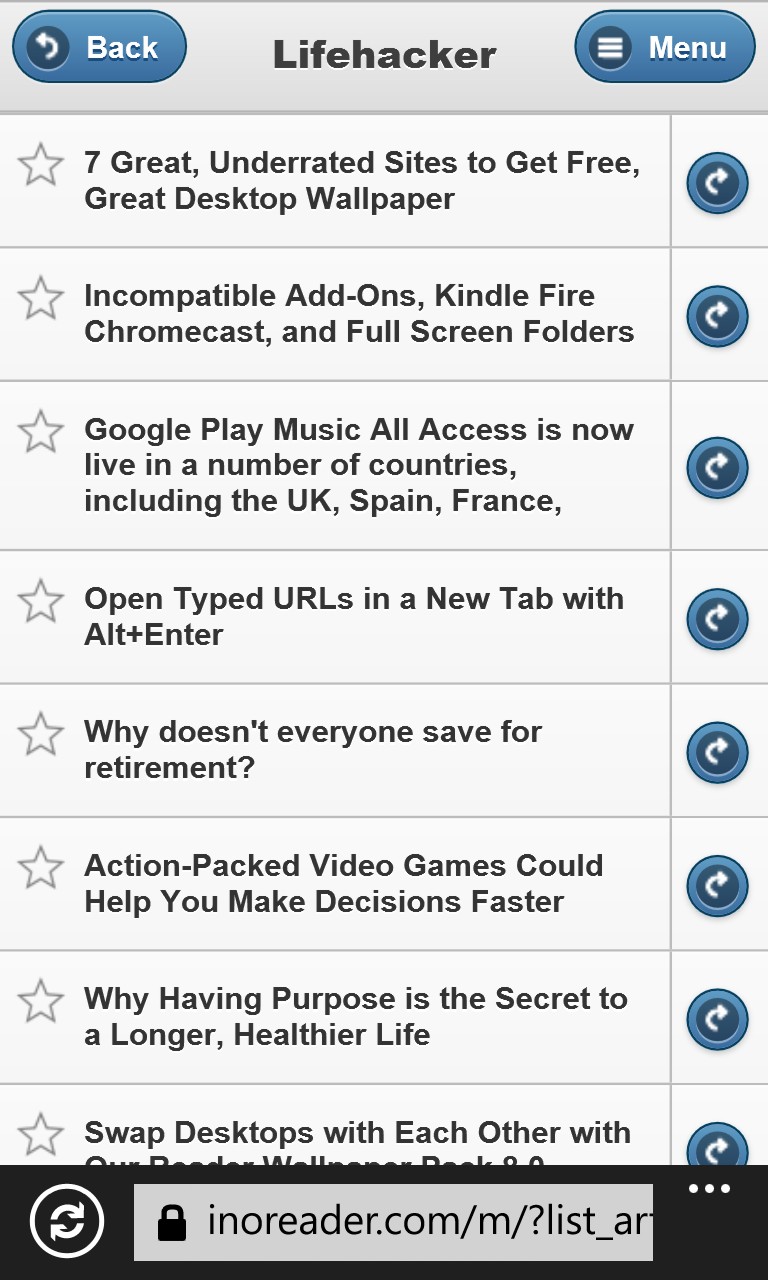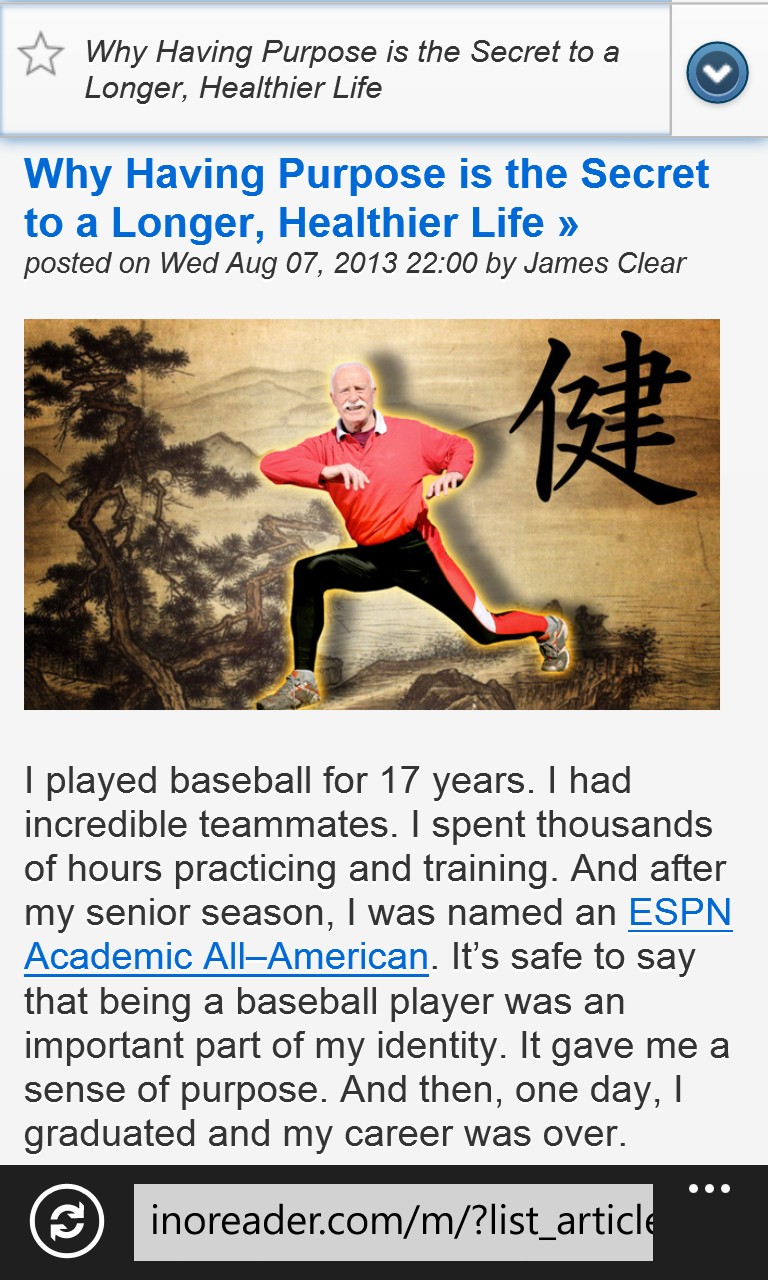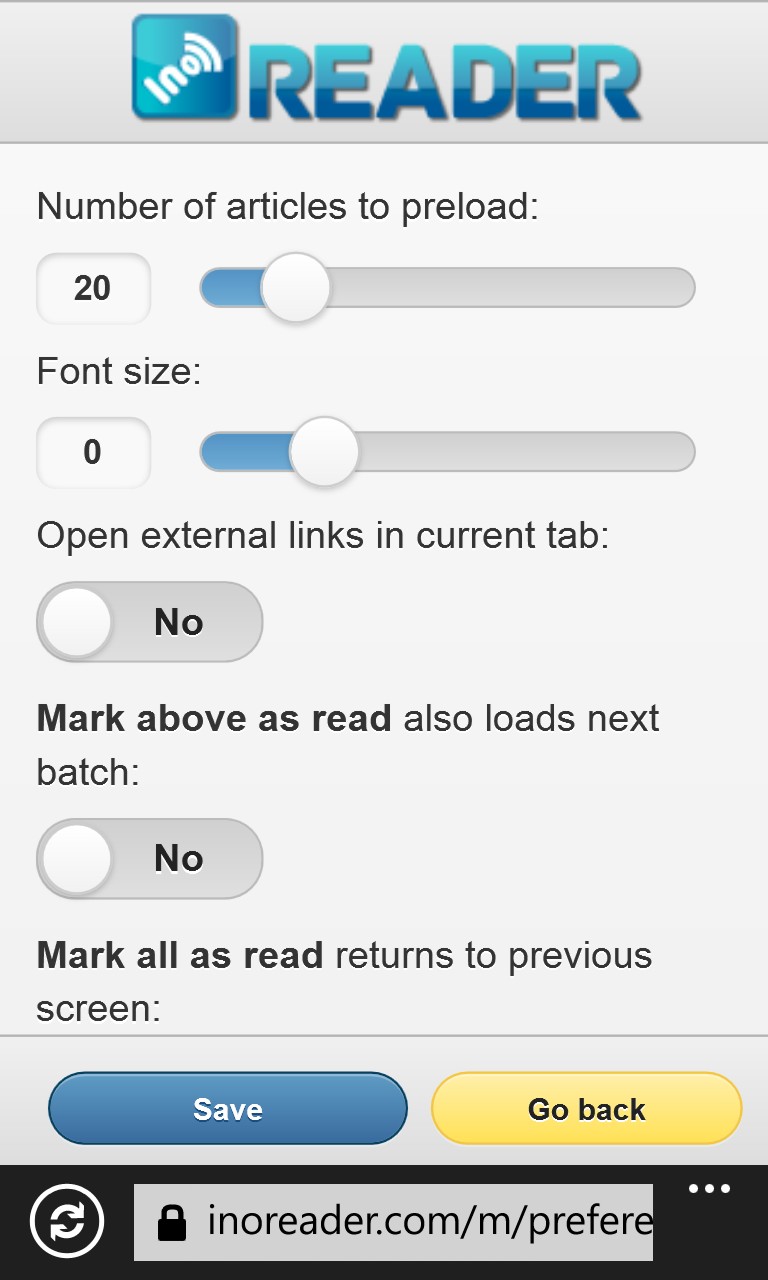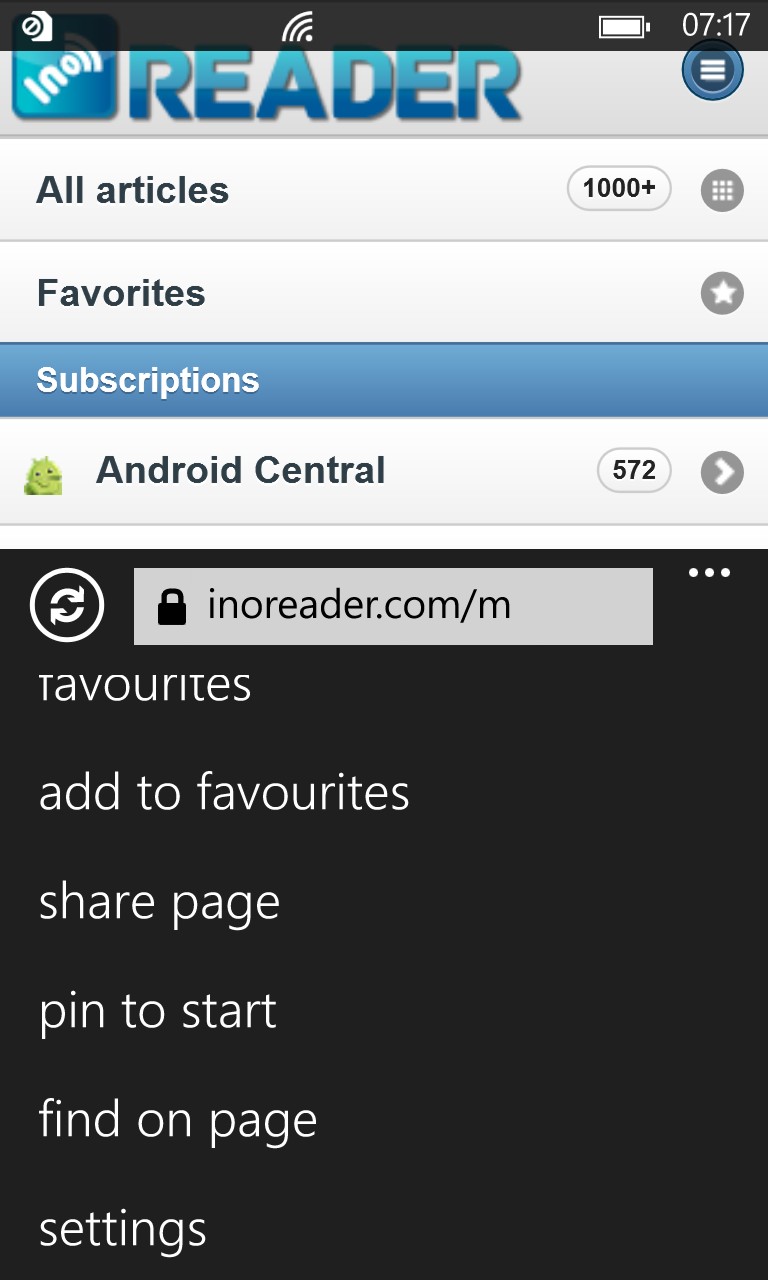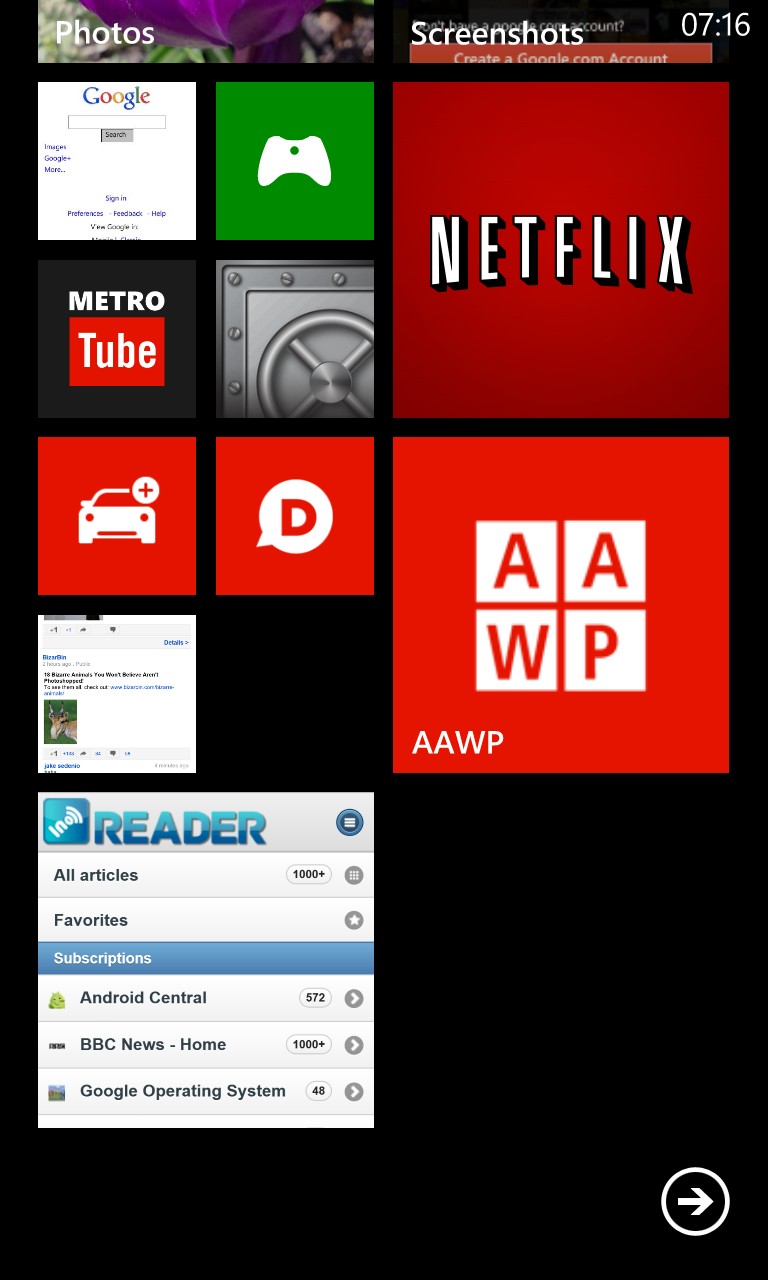 Comments welcome if you've given InoReader a try. Could it be a serious rival to the likes of Feedly and could you be happy with a web interface rather than using a dedicated RSS client?