I most recently highlighted FilesPlus a month ago, with v1.2.4, but the changelog from that to this, v1.3.0, is:
Fix WebDAV client to support special characters in hostname
Fix sort by name, name(dir. first) to sort case insensitivity
Save sort flag per cloud storage path
Add BOX client
Now freeware (though donations welcomed)
Here's FilesPlus in action: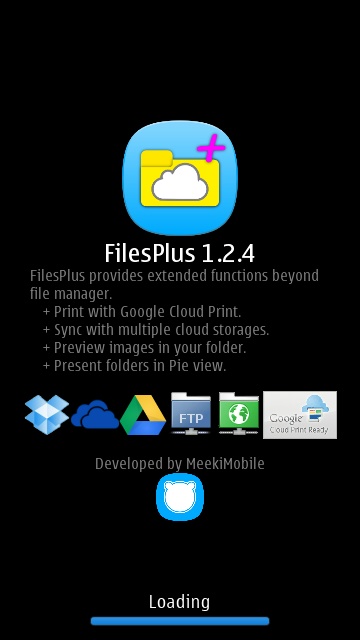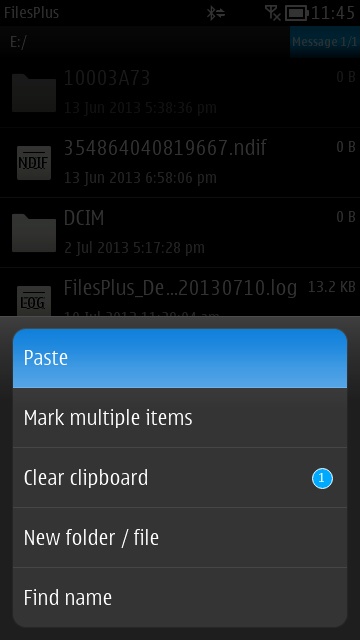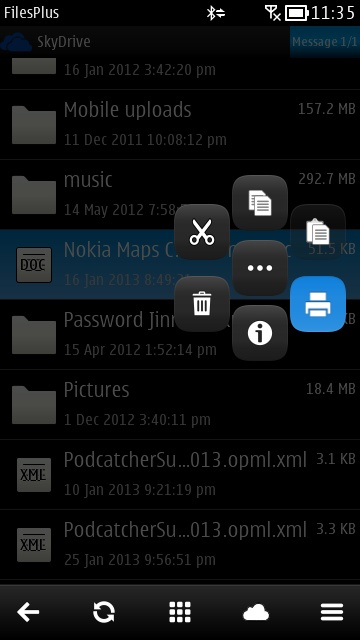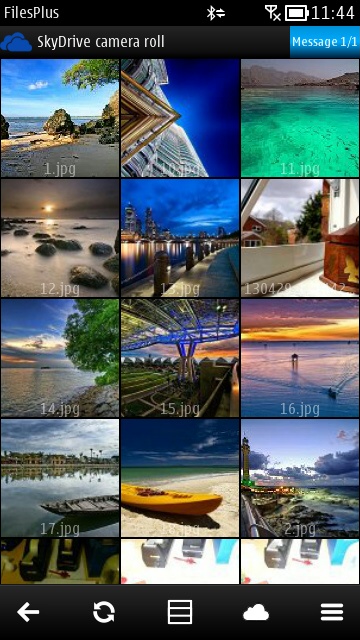 And here's the new Box.com functionality: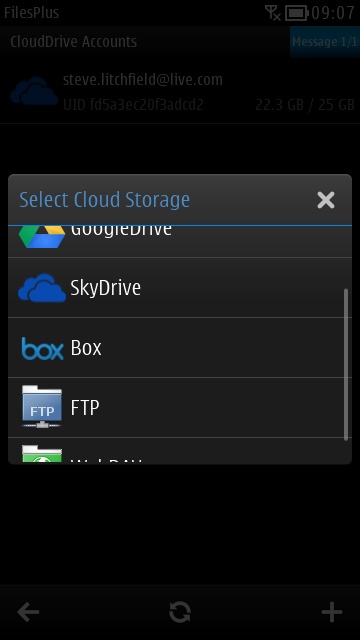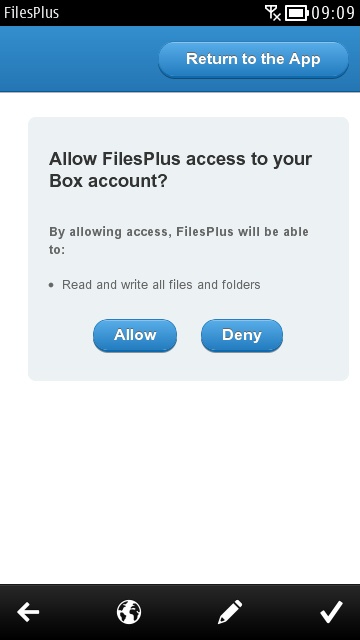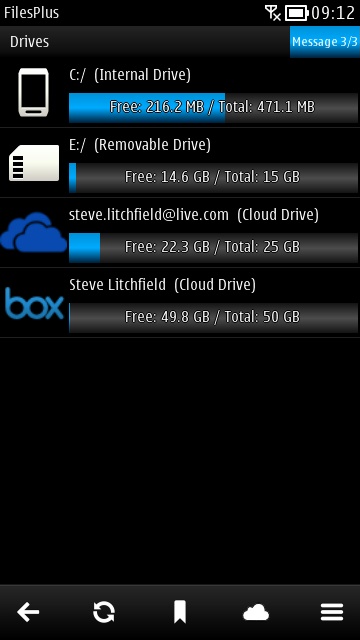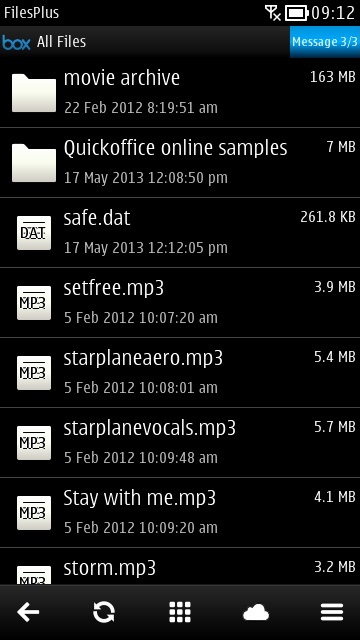 You can download FilesPlus for free here in the Nokia Store or here as FilesPlus_installer_515297.sisx. I guess we should expect more low cost applications to 'go free' as the Symbian ecosystem starts to wind down? Handy not just to save a quid (which is neither here nor there) but to simplify re-installation in years to come should something happen to the developer or the Nokia Store itself.