It seems that, probably due to Nokia getting worried about users with Nokia Maps on their phones getting their devices confiscated by European police (ok, that's a stretch to happen in real life, but it's the law, etc.), the speed camera database, currently on your mass memory as 'E:cities/diskcache/safetyspots/1.0.0.602.europe.cdt' is now just a stub file and is empty.
Regarding the new laws, which started to appear in 2012, e.g. this on the AA web site:
Effective from 3 January 2012 French laws prohibiting drivers from carrying devices capable of detecting speed cameras have been extended to include devices able to warn or inform of the location of speed cameras e.g. satnav or gps systems capable of showing speed camera sites as PoI.

As well as now banning all devices capable of warning drivers of speed camera locations, the French government is installing around 400 new fixed speed cameras and is taking down road signs indicating the location of existing fixed speed camera sites.
According to TomTom, use of its sat-nav speed camera service is prohibited in Switzerland and Liechtenstein too, so this law seems to be spreading. Germany is possibly next. The idea is that if drivers don't know where the speed cameras are then they'll slow down across the board, but this is debatable in its efficacy.
Happily, there's a workaround for those in countries like the UK, where speed camera databases/software are perfectly legal. Essentially, it's possible to sideload a previous version of the speed camera database (1.0.0.594.europe.cdt here, 1MB, can be grabbed and copied onto your phone, as shown below.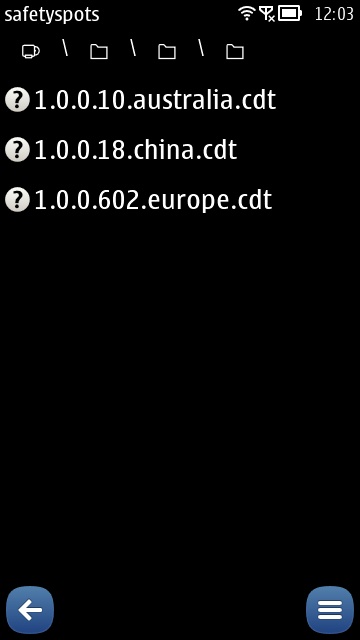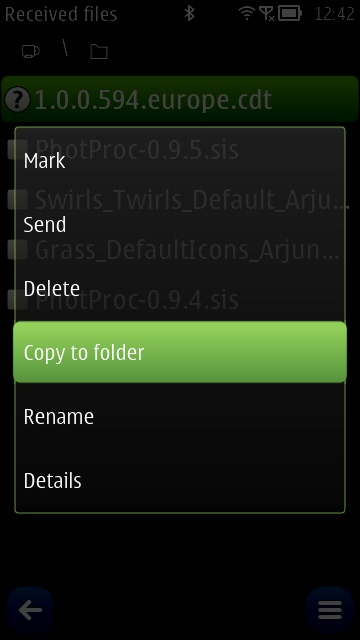 Left, the current Nokia Maps speed camera database. v1.0.0.62 is 1kb, i.e. empty! (right) sideload the January 2013 database onto your phone (here via Bluetooth) and copy it to the E:cities/diskcache/safetyspots/ folder.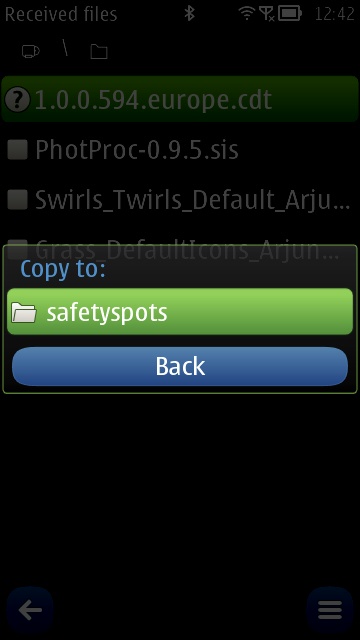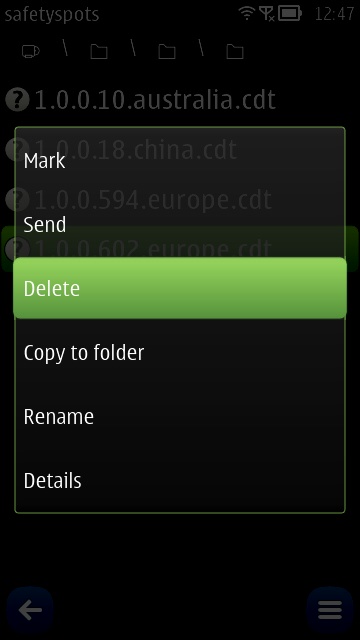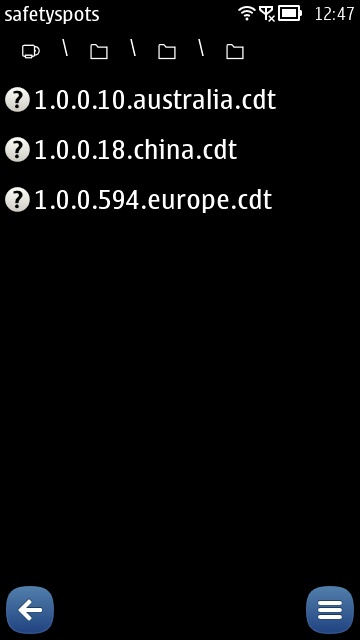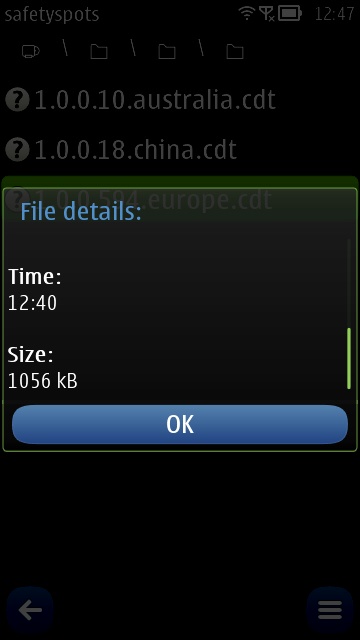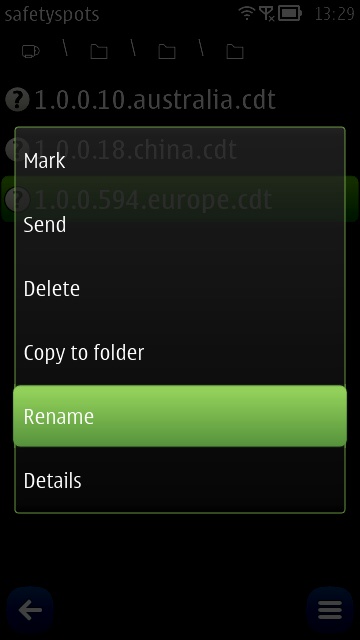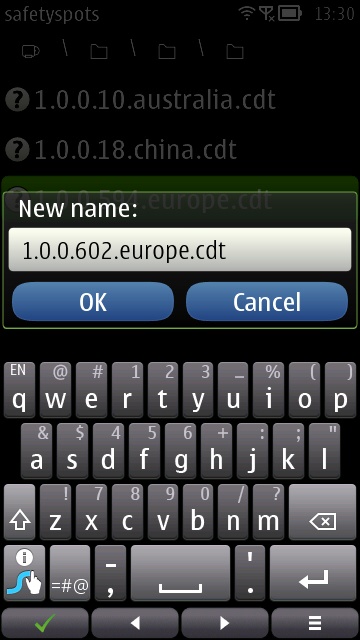 It goes without saying that we take no responsibility if you patch your speed camera database back and then you happen to get queried by police in a country where this is forbidden.
Nokia's stance on this is probably a little conservative, but it had no easy mechanism to enable/disable this functionality on a country by country basis - previously, the data for France was explicitly removed, but I guess that couldn't keep happening as laws got passed, so it all had to go across the entire continent.
Comments? Did all this work for you?