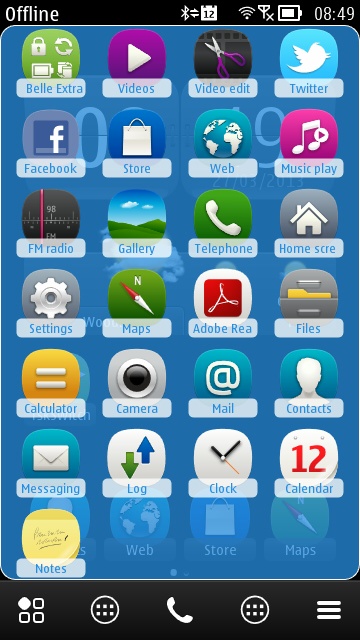 According to Symbian Tweet, the changelog for v2.5.0 is:
Added more new preloaded features

a) Shutdown Phone
b) New Alarm
c) New Audio Message

Restart / Shutdown Phone

confirmation

dialog [ Enable / Disable ] under Settings Category.
Swipe Gestures Sensitivity level [ Low - Medium - High ] under Swipe Gestures Category.
(New SMS) preloaded feature is now supporting attachments.
Fixed (New SMS) functionality bug when used in

Toolbar Buttons

.
Internal Enhancements.'
With fierce competition from AndroMenu Extra Buttons and Extra Buttons, the world of Symbian UI add-ons is now very complicated. And I'm sure there are other options too. Do you use one of these? Maybe you're a UI masochist and have tried them all? In which case, which is the best?
Without wanting to dampen developer enthusiasm at all, I have to confess that I prefer to keep the UI of my Symbian devices exactly as Nokia intended. In fact, I go further and hide away many of the standard apps and delete some of the default homescreens. I'd love more data points from the AAS faithful though....