From our news story on AAWP:
As with the Nokia 808 PureView, the 41 megapixel sensor is used to take oversampled 'pure' shots at 5 megapixels. Plus it enables a lossless 3x zoom (at 5MP resolution). In addition, a dual capture system means that even when taking such 'social' shots, a full resolution version is always available behind the scenes, letting you recompose or re-zoom the shot after the event. Hence the 'zoom reinvented' tag-line. However, the addition of Optical Image Stabilisation (OIS) adds yet another another dimension, allowing the camera to be more forgiving of camera shake (most notably when zoomed in) and enabling the capture of smoother, steadicam-like, video. The OIS here, with such a large lens, couldn't be implemented in the same way as on the smaller-lensed Lumia 920/925, so a new OIS mechanism using a cage of ball bearings had to be created, though still with the same active gyro control.

And throughout, the oversampling technique results in images with very low levels of digital noise, and unparalleled levels of detail and colour accuracy.

The new Nokia Camera Pro app allows for much greater control over camera settings than Windows Phone's built in Camera app, part of the UI is shown below. As with the Nokia Lumia 925's Smart Camera app, Nokia Pro Camera can be set as the default camera app, launched when you press the Lumia 1020's camera capture button.




The PureView Story continues

The Lumia 1020 is best understood in the context of Nokia's overall PureView camera story. Over the last 18 months Nokia has used the PureView branding as a way of highlighting its imaging innovation, and the Lumia 1020 can be best described as a culmination of the story so far. In a nutshell:

Mobile World Congress 2012: Nokia launches the Nokia 808 PureView, running Symbian Belle Feature Pack 1, with 41 MP sensor and oversampling technology to give 'purer' images and lossless zoom.

2012: The 808 sells surprisingly well, given a complete lack of marketing and retail presence, plus it wins many awards and camera shootouts.

Autumn, 2012: Nokia launches the Lumia 920, with 'PureView phase 2', a.k.a. OIS (Optical Image Stabilisation) but with a standard 1/3" sensor.

2012/2013: The Lumia 920 sells well, and many people praise its low light performance but there are sme questions over daylight quality, when compared to the 808 and other modern competition.

July 11th, 2013: Nokia launches the Lumia 1020, with both PureView 'phases' integrated and improved, i.e. the benefits of the large sensor and oversampling, plus the benefits of OIS, all in one flagship camera phone, with all technical elements improved from their previous outings.

The Lumia 1020 also includes all the improvements in Windows Phone 8 hardware and software brought in for the Lumia 925, in terms of UI improvements and under the hood enhancements. Plus the full Xenon flash comes across for the camera from the Symbian world and the 808, and there's the same HAAC microphones, recording in stereo (as on the 808) and Nokia Rich Recording system in place.
Here are the tech specs of the camera section of the device, for your interest:
Latest generation high-performance BSI sensor
Sensor size 1/1.5", 41MP, pixel size 1.1 micron, true 16:9/4:3 aspect ratio. Total sensor is 7712x5360=41.3MP. 16:9 mode is 7712x4352=33.6MP and 4:3 mode is 7136x5360=38.2MP.
35mm equivalent focal length: 25mm for 16:9, 27mm for 4:3
F-number: f/2.2
Mechanical shutter
Optical image stabilisation (new type of barrel shift actuator which enables moving a heavy and complex full lens assembly)
System of 6 lenses (5 plastic molded high performance plastic, one high precision glass element)
Nokia image processing and pixel oversampling technology
Nokia-developed 3A algorithms (auto-exposure, auto-focus, auto-white-balance) to increase image quality
New white balance technology
New generation powerful xenon flash with flat capacitor technology which enables more power in a more compact package.
Video LED light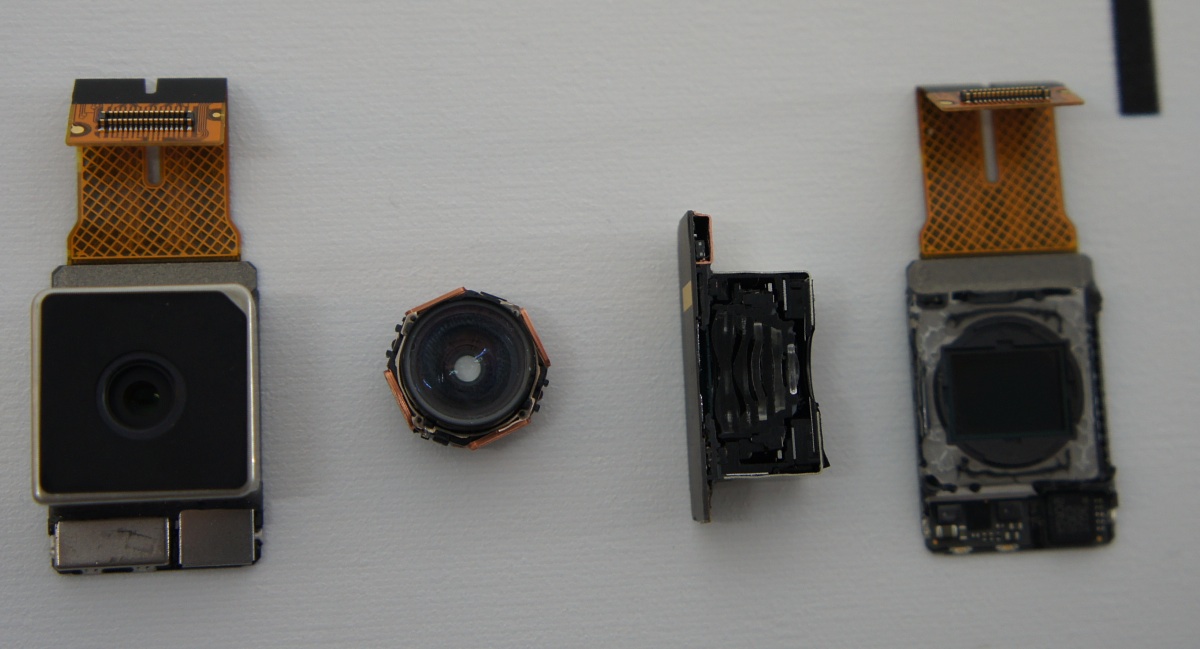 Of special interest is that there's a dedicated SLR-like 'Grip' accessory. This features a backup battery and tripod mount, which is a facinating concept and takes the device, arguably past the likes of the Samsung Galaxy S4 Zoom, albeit by using an accessory rather than having this integral.
Of course, there are still many reasons to prefer the Nokia 808 over the Lumia 1020 - the usual candidates, including removeable battery, FM transmitter, HDMI out, microSD expansion and, yes, the full multitasking OS that is Symbian(!) But equally there are things that the Lumia 1020 and Windows Phone 8 can do better and we can't wait to put these two PureView flagships head to head.