The URL to visit (and bookmark/favourite) on your smartphone is plus.google.com - easy to remember, too.
Here's a walkthrough of the new layout in Symbian's default web browser: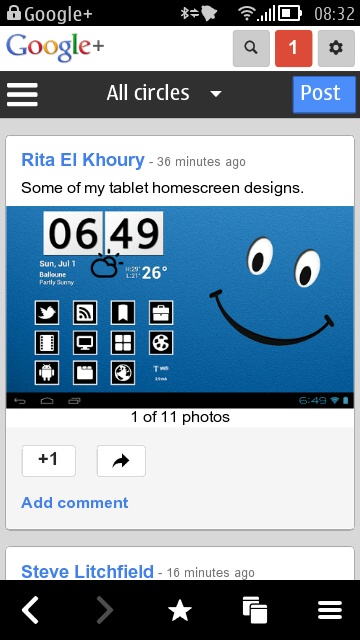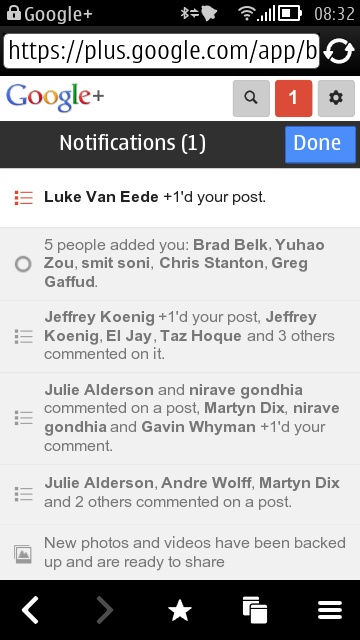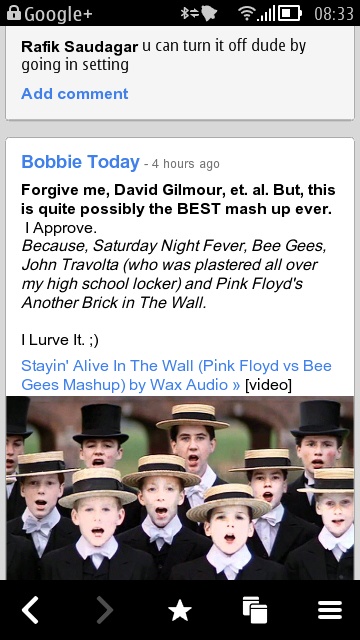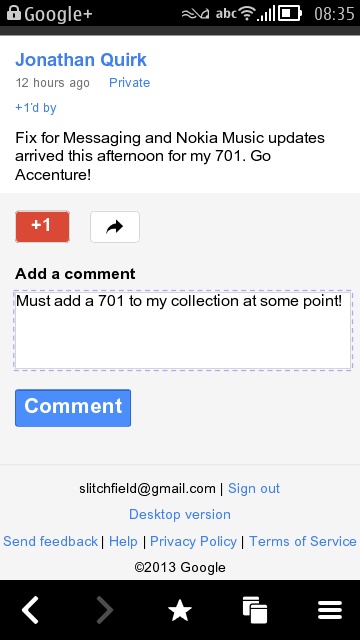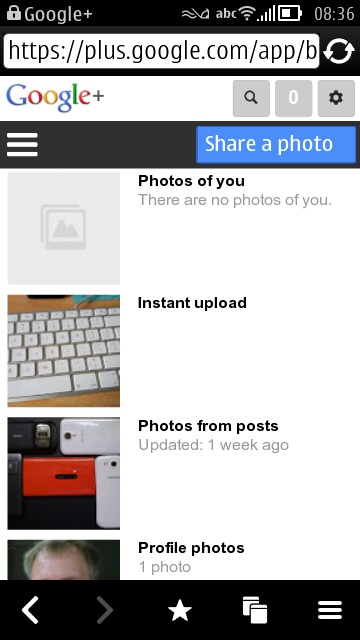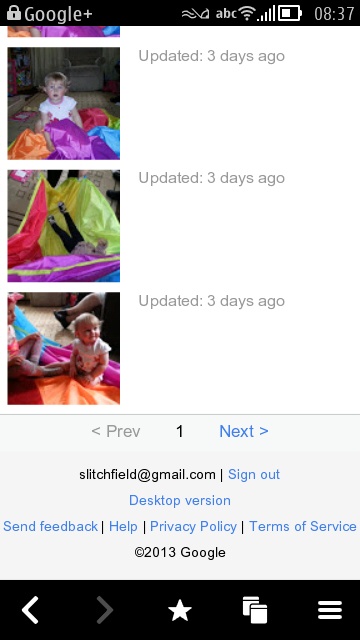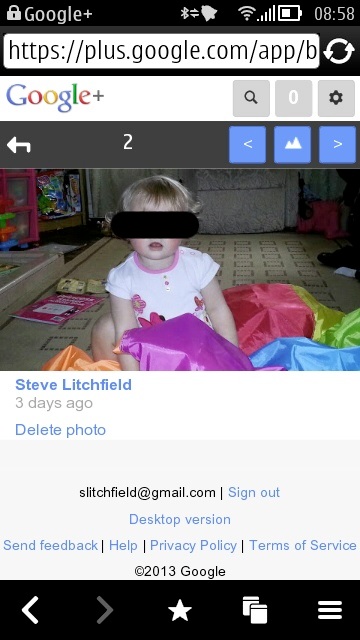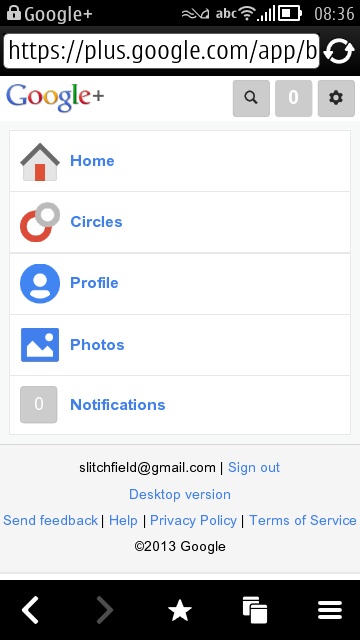 Obviously, some of the slicker aspects of Google+ can't be represented using just a web browser - there's no auto-uploading of all your photos, plus notifications remain as red flags in the page rather than appearing in your smartphone interface.
The only downside of the new design is the rendering speed of Web on most Symbian devices, leading to four or five second delays while everything downloads and gets displayed. As with other browsing conundrums on Symbian, the answer is to use Opera Mobile instead, which renders both javascript and images a lot more quickly. Shown below, plus.google.com in Opera Mobile works just as well but is quite a lot faster and much more usable day to day: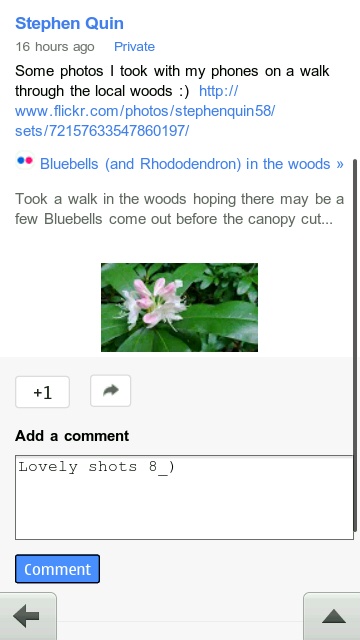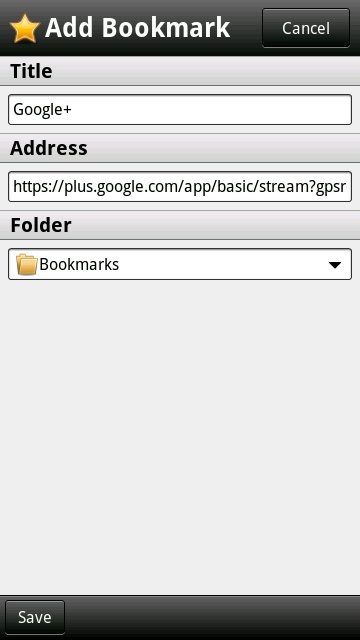 This isn't the first time I've evangelised the efficacy of the mobile web when a dedicated application isn't available. Yes, Google+ on a modern Android handset is faster and slicker (I've tried several), but this is a very good second option.