From the developer's description:
With MeeBible you can read God's Word everywhere with your phone. Bible texts are downloaded on the fly from the web and cached for further reading. You can also download whole Bible translation via Wi-Fi network and read it offline.

MeeBible supports following Bible translations:

New World Translation in 42 languages
King James Bible
New International Bible
English Standard Version
New King James Bible
Bible in Basic English
The Message translation
Russian Synodal Translation
French Louis Segond Translation
German Luther 1912 and Schlachter 1951 translations
Italian Versione Diodati Riveduta
Portuguese Almeida Corrigida e Revisada Translation
Spanish Reina Valera Translation
Latvian Revised Bible
Svenska Folkbibeln (Swedish People's Bible)
Finnish Bible 1912
Ukranian translation by І. Огієнко
Polish translations: Biblia Tysiąclecia, Biblia Warszawska, Biblia Warszawsko-Praska
Bulgarian "Протестантски (1940)"
Romanian translation by Dumitru Cornilescu
Arabic Smith & Van Dyke Version
Indinesian Alkitab Terjemahan Baru
In addition to the extra Bible translations now supported, the number of languages handled also seems to have grown, see the screens below: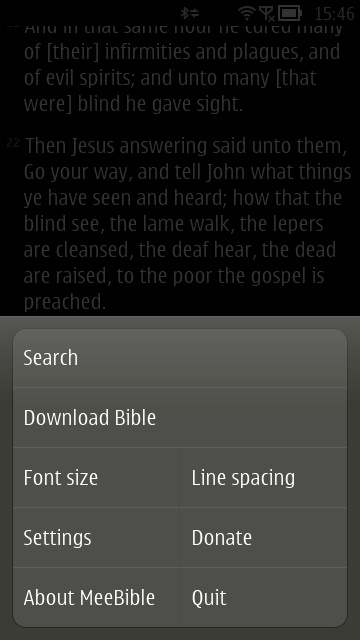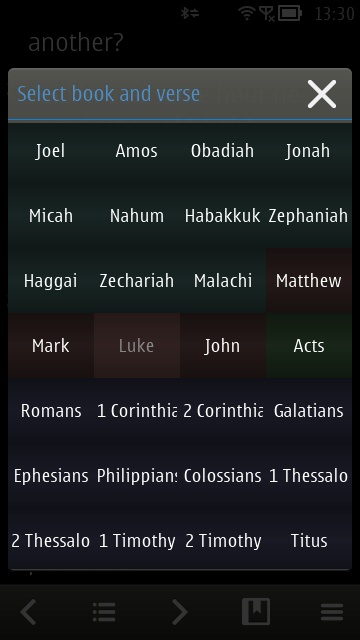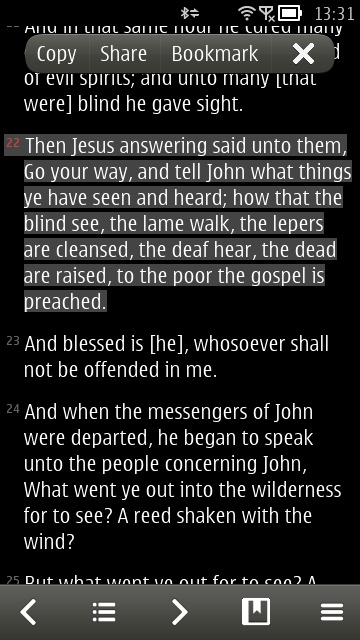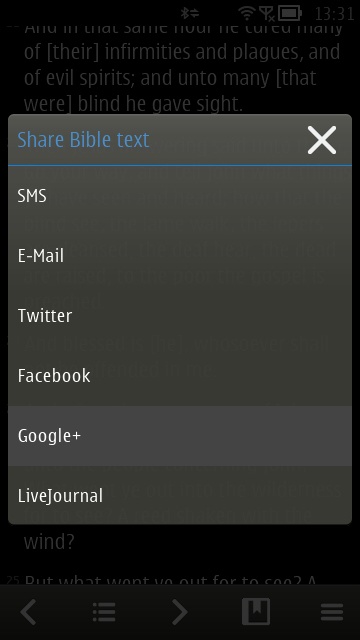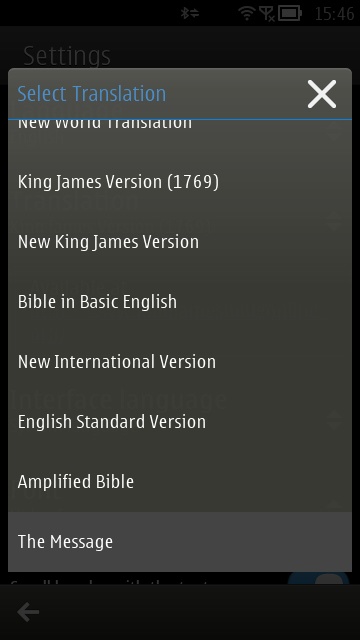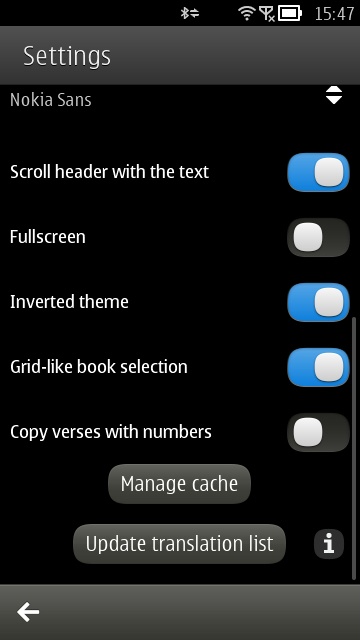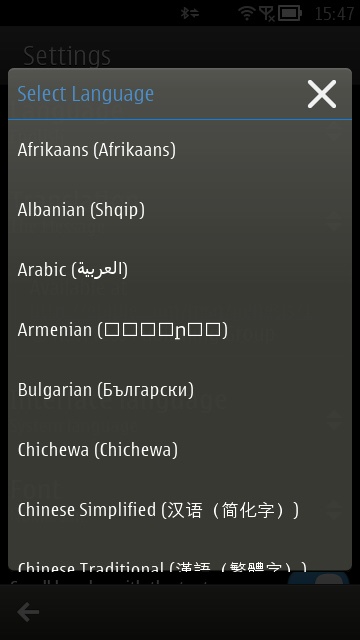 Regardless of your own beliefs, there's no doubting that MeeBible is immaculately programmed, fully functionned and available at the perfect price. You can download MeeBible for free here in the Nokia Store.