Here's the official description of PhotProc, from its sourceforge home page:
This is a photo editing application for Symbian, written in Qt. It's especially designed for the Pureview 808 smartphone. It lets you edit photographs up to very high resolutions. The editing tools are primarily aimed at amateur photographers, so: filtering for different light levels, colours etc. You can't do things like paint on top of photographs or combine 2 photographs together.
As you'll see from my walkthrough below, this is a very different beast to the onboard Symbian photo editing functions, though there is some overlap - brightness, saturation, contrast, resizing, and so on. But most of PhotProc's functions are new to Symbian.
Although most of the photo adjustments on offer are previewed fairly quickly (a few seconds), so that you can see their effect, actually rendering all your changes into a finished JPG can take up to ten minutes, which is why the processing is hived off to a background thread, with the progress off the current thread indicated by a small blue bar at the top left of the main interface.
The idea is that you carry on editing other images as needed, perhaps queueing other changes to be rendered, and then you get on with your life. Symbian's multitasking and can handle this sort of behaviour well. Later, you check Gallery on the phone and there are your new renders, to be admired.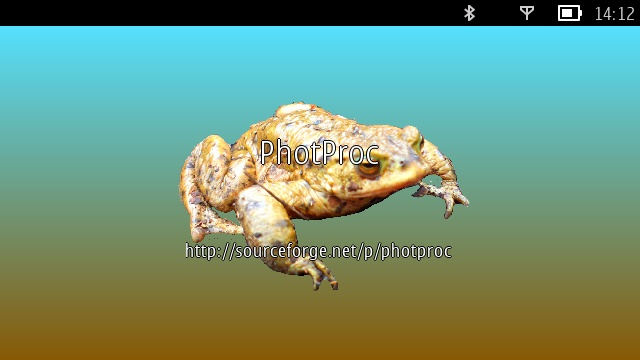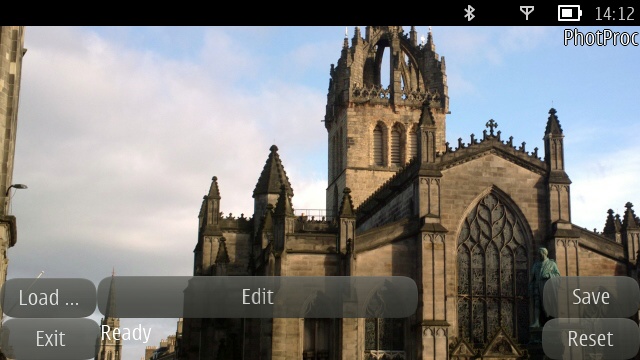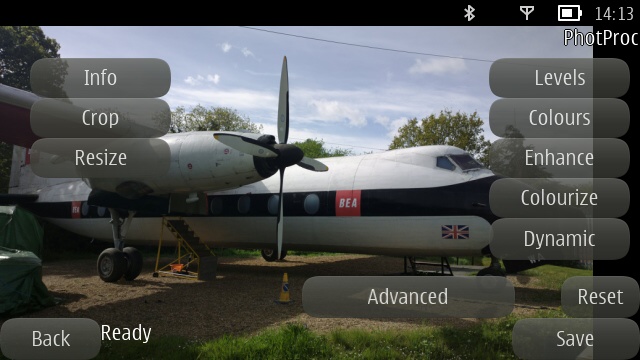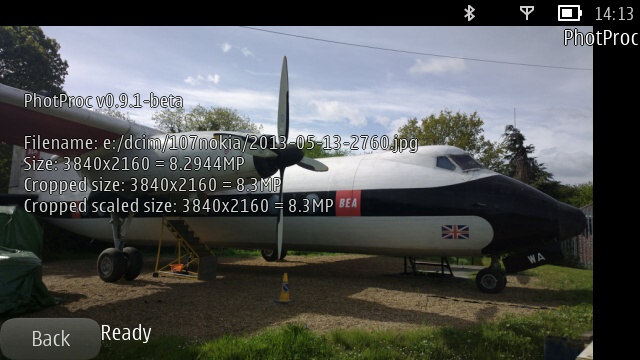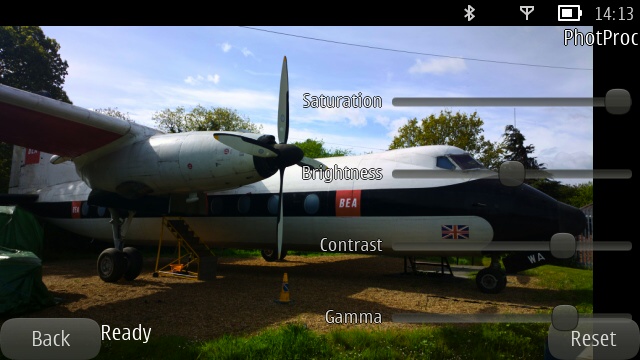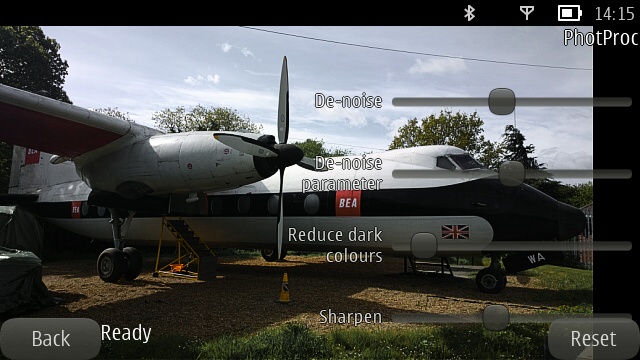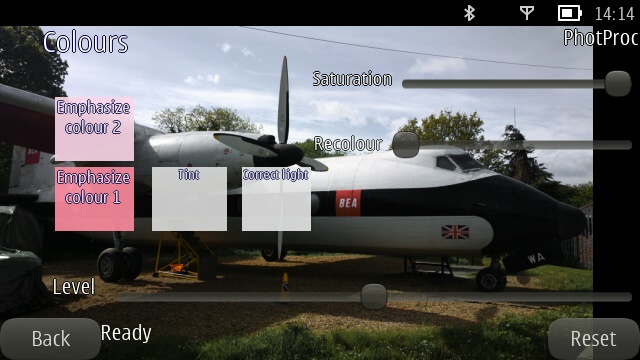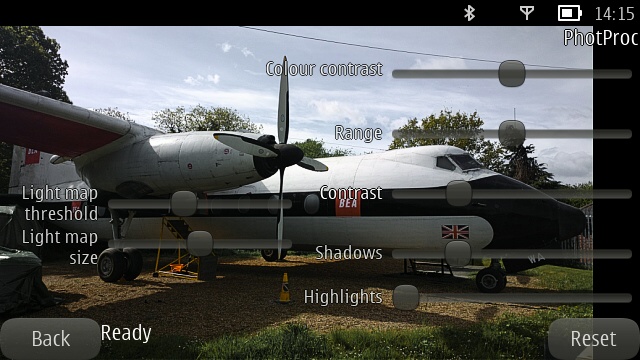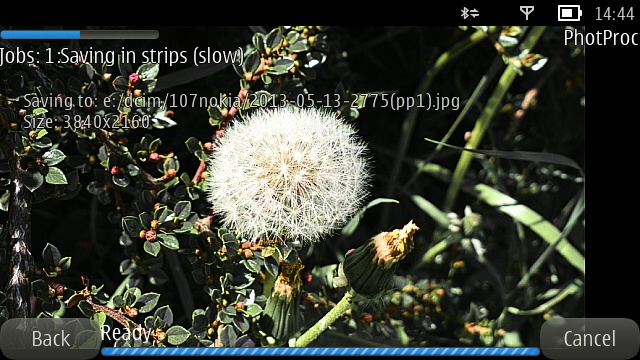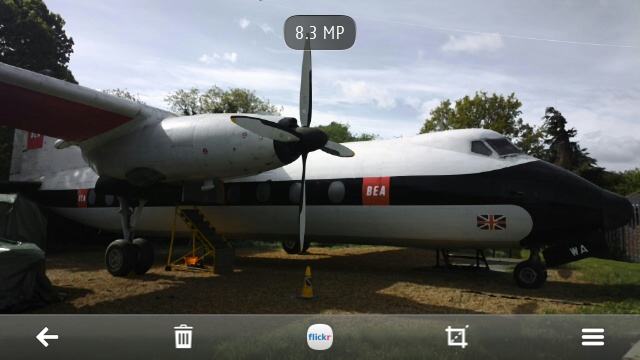 File PhotProc under 'for photo geeks only', I think, but its mere existence is to be applauded. The developer freely admits that PhotProc is perhaps too slow in its current implementation, but I know he'd love feedback on this (maybe add to this thread?) and other aspects of this new application. You can download the latest installer for PhotProc here. Note that it's open source (and therefore, by definition, free).