Note that if you experimented with the (also experimental) QML v3.0 of CoverUp a year or so ago then you should remove it before grabbing this new version.
Here's CoverUp v2.4.0 in action on my Nokia 808 PureView: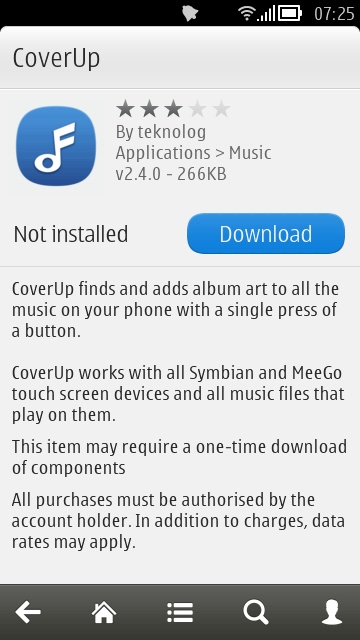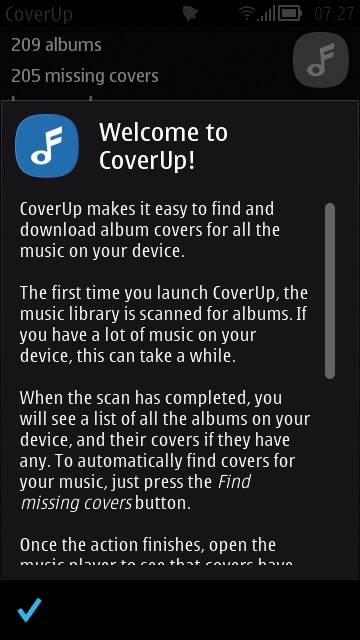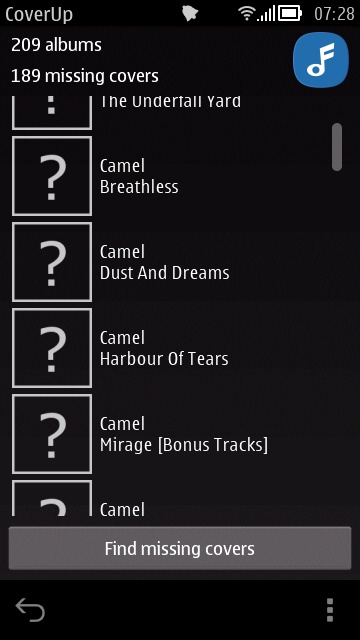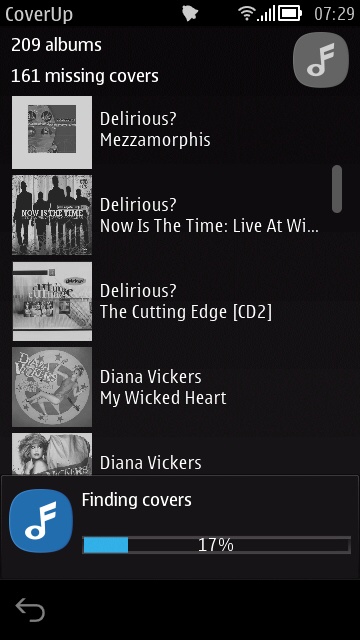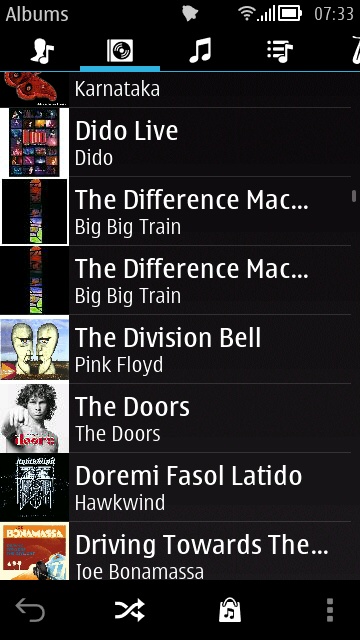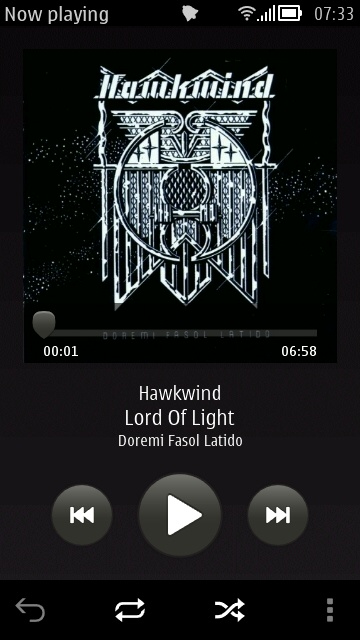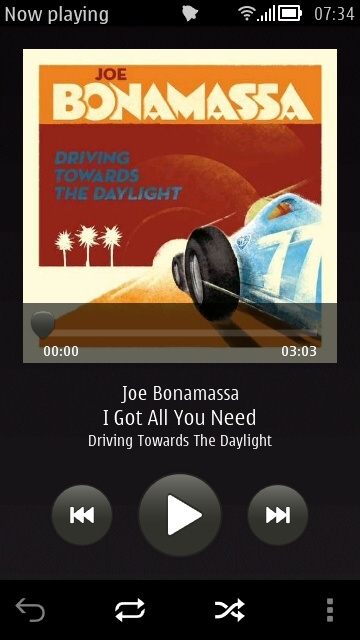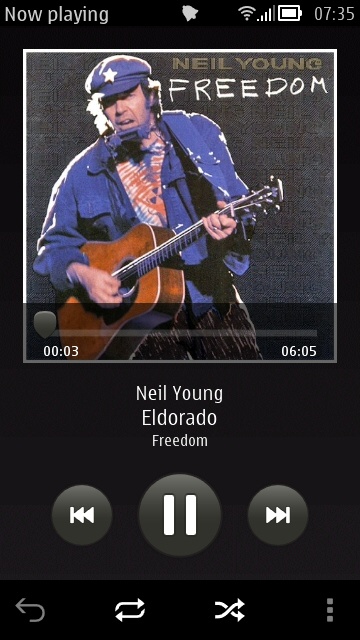 Not shown here but also worth noting is that, for covers which aren't found with the automatic search, you can tap through and refine the Amazon search and then pick the appropriate artwork yourself from the various matches. In practice, this filled in all the remaining gaps for me.
You can buy CoverUp for £3 here in the Nokia Store. And, please, no silly comments about £3 being 'expensive'. You pay more than that for a burger, whereas you'll be enjoying your new album art for months, if not years to come. This is a fair price for an application that's, as far as I know, unique.