You may remember I waxed lyrical only the other day about how well Software Update was working? Here's another example.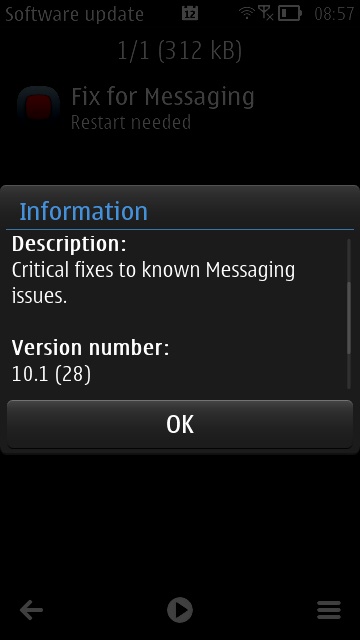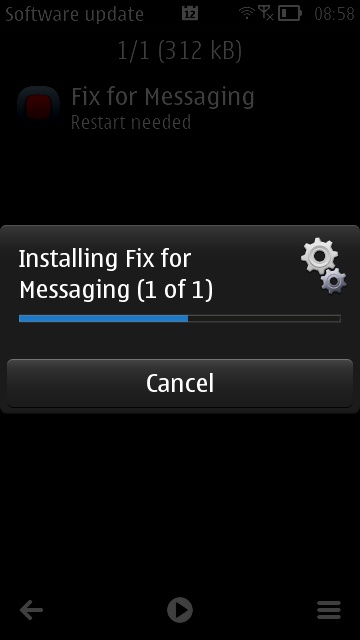 To check your own device, e.g. an N8, C7, E7, E6 or X6, find and tap on 'SW Update' on the main app menu, and then follow the prompts. The enforced restart is a slight pain, but then SMS is integrated into the OS at a fairly low level, so this isn't altogether surprising.
Comments welcome if you can shed light on exactly what this fixes!