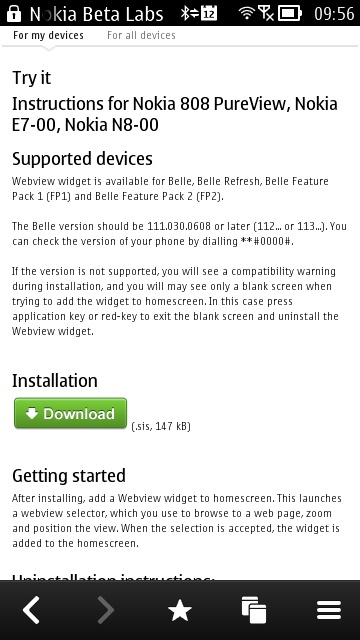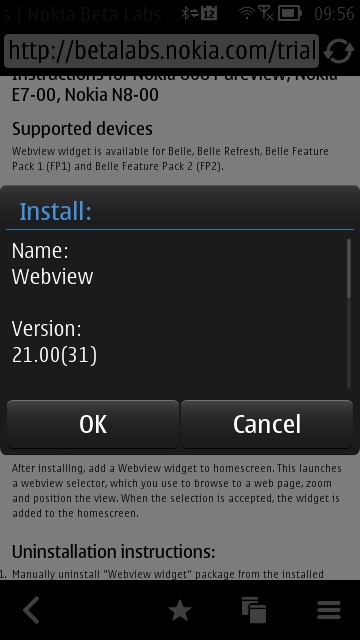 Ignore the device list above, those are just the devices I happened to have registered with Beta Labs. Provided your smartphone is updated fully, this new widget is compatible with any Symbian Belle-powered smartphone.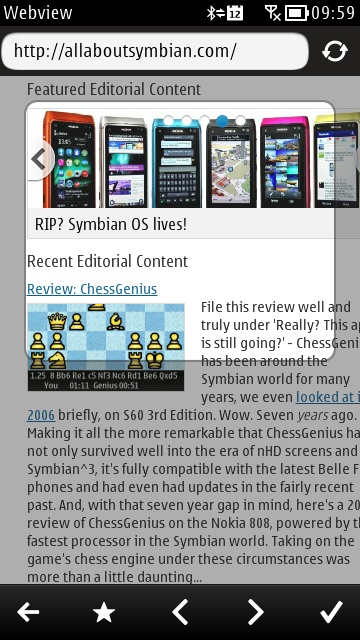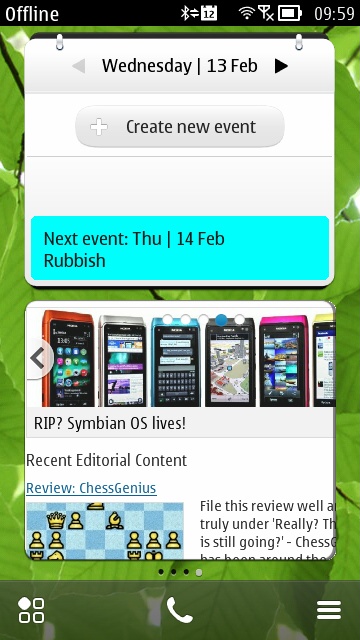 After placing a Webview instance on your homescreen, tap it to bring up the web page of your choice and your chosen viewport on its layout. Here I've picked the top part of AAS, of course. Accept the selection and that web page fragment is live on your homescreen.

You can download Webview widget here for free at Nokia Beta Labs.
From the launch article:
Feedback requested

We are especially interested to hear how you see the changing page content affecting usability of this widget. The Webview widget works best in web pages where the content location does not change on reloads.

We would also welcome examples of websites where the Webview widget is especially useful for you.

Please send your feedback on the widget by the end of February 2013. The feedback will be used when making decisions of possible commercial launches.
It's not yet clear whether there will be an impact on battery life, though the usual rule is that the more active content you have on homescreens, the higher the overall power drain. Nokia's site says that the page is only reloaded when the appropriate homescreen 'comes into view'. I'll be monitoring it through the day...!
Comments welcome!