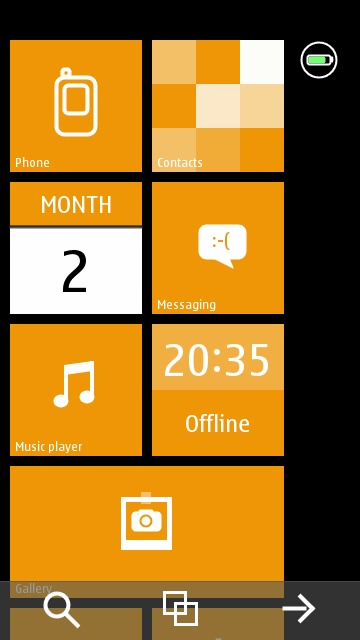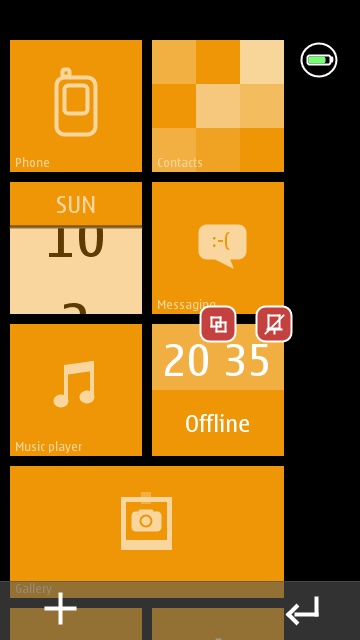 The first screen on show is a tiled interface for standard Symbian apps. A long press on any lets you unpin them, change their colour or drag them to another spot. A horizontal dragging gesture to the side reveals an app grid that looks just like the standard Symbian app grid. However, the grid is navigated by horizontal swipes rather than scrolling vertically.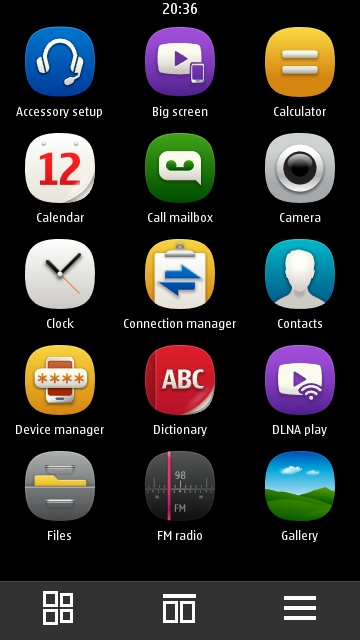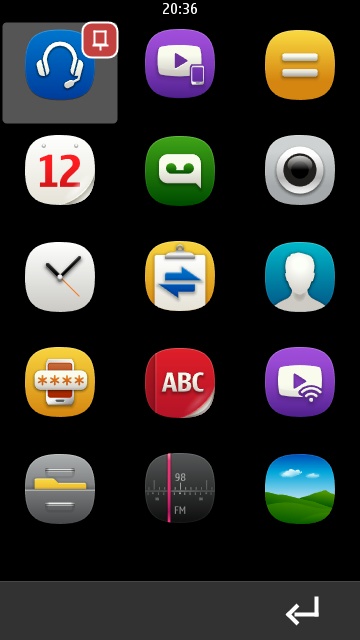 This is where things get somewhat confusing because there are two types of horizontal swipes. There are edge to edge swipes that will take you between different the different display modes: tiles, apps and multitasking view. Smaller horizontal swipes will let you go from page to page of apps. There's no explanation of this though, you have to work it out for yourself.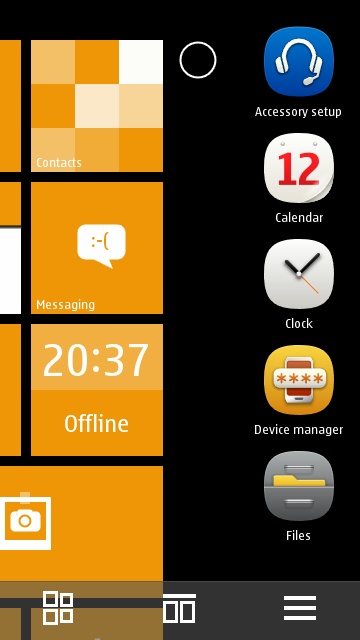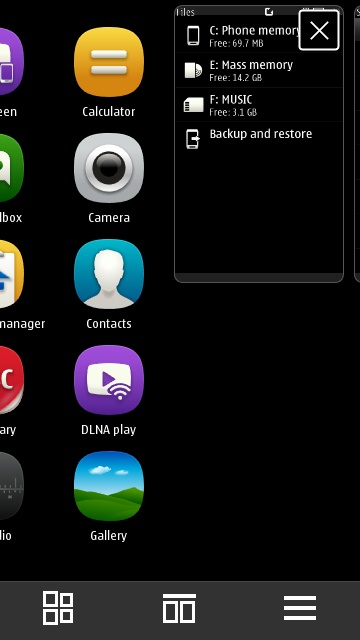 The multitasking view gives you a two by two grid of running processes, which again are traversed by short swipes. Each has a cross to stop the running process. However, there are many processes listed here that are system processes listed that the user has not launched. From a user experience perspective, this is confusing.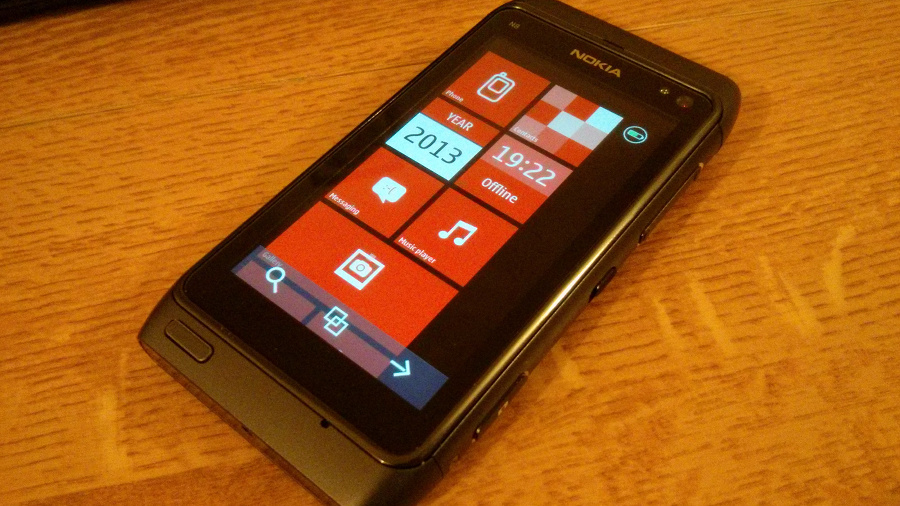 Having criticised the touch gestures, I should point out that there is a toolbar with icons that can be used instead of gestures.
Qt Shell is £1.50 in the Nokia Store. I don't think it's particularly worth the money as it's too rough around the edges to seriously use as an alternative user interface. However, if you have the money to spare and want to mess around and confuse your friends, take a look.