Here's Archimedean Solitaire in action: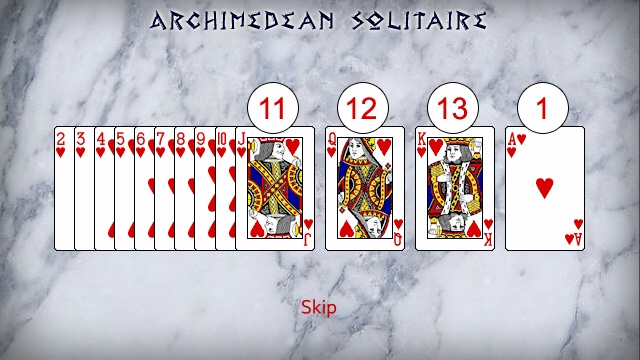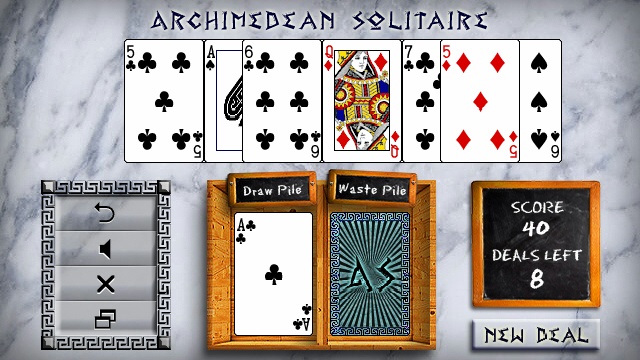 As you might expect, there's a lot of luck involved, but also some strategy and the main goal, that of amusing yourself in some downtime, is accomplished. Oddly, I found one quirk in that when the game was over and I was left with no options left and no deals left, the game didn't step in to tell me - it was left to me to remember my score and also restart the game in order to start again. Hopefully the developer will fix this in an update!

You can buy Archimedean Solitaire here for £1 in the Nokia Store.