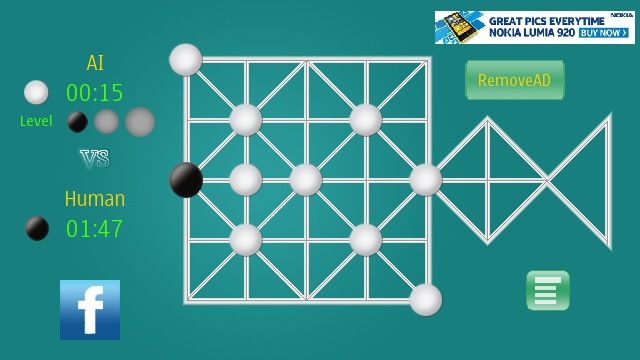 The opponent's counters are turned to your colour either when you place one of yours between two unprotected counters, or when you have protected counters either side of an opponent's counter. Similar to playing Draughts, it's possible to have a chain of captures in one turn, as the capture rules are applied until no more counters can be captured.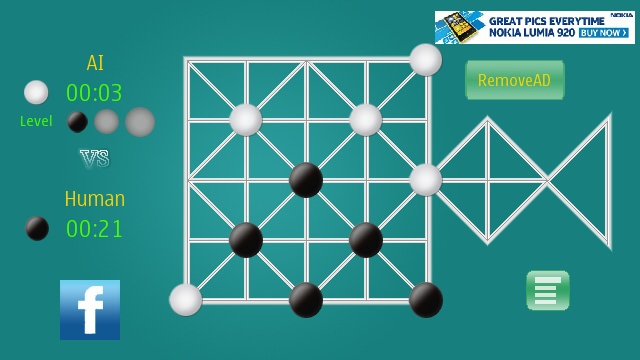 There's a paid version for £1 where the ads are removed and human and AI colours can be exchanged. The free version is ad-supported and player colours are fixed.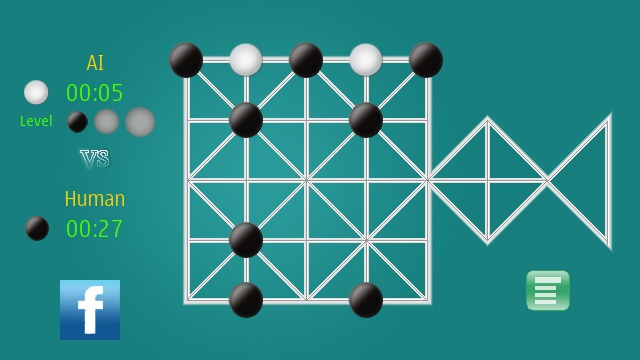 The user interface feels somewhat stilted, and considering it is a touch-only game, the game isn't touch optimal either (i.e. elements are too small). Despite that though, it's an engaging intellectual challenge that is worth trying out if you like that kind of thing.