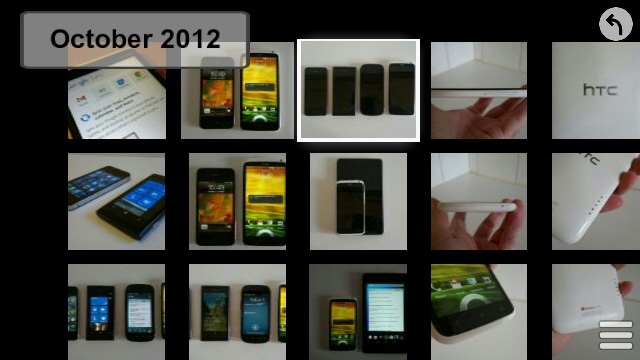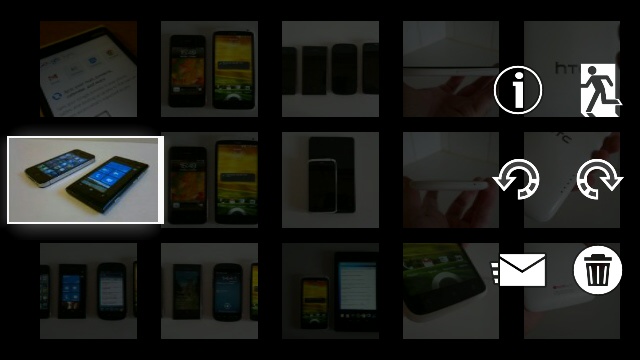 A second tap on a thumbnail will open the image for full screen viewing. The app supports the usual pinch and stretch gestures for zooming in and out, which works incredibly smoothly, somewhat more so than the standard Gallery app. An added bonus comes in the form of a semi-transparent thumbnail in the lower-left corner which shows a green box indicating which section of the photo you are zoomed into.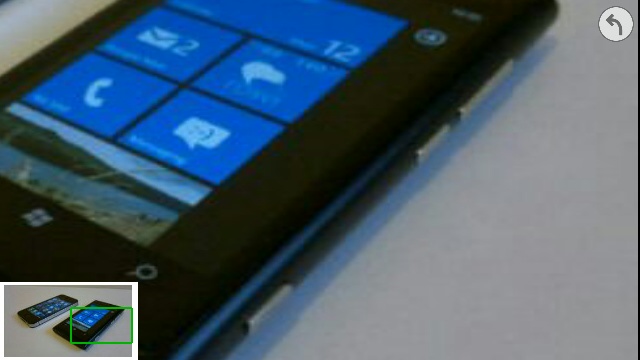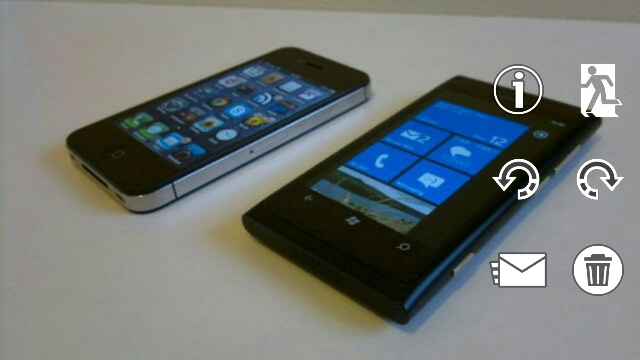 While viewing an image, there are also on-screen icons for rotating and deleting the image too. This is where the functionality appears to stop though. The built-in Gallery app has the ability to create custom albums, launch the photo editor, and most important is the ability to mark images for bulk operations, like deletions. Photo Gallery 2 has none of those practical features. Still though, it is enjoyable to use and would make for a good demo app to show off snaps to family and friends.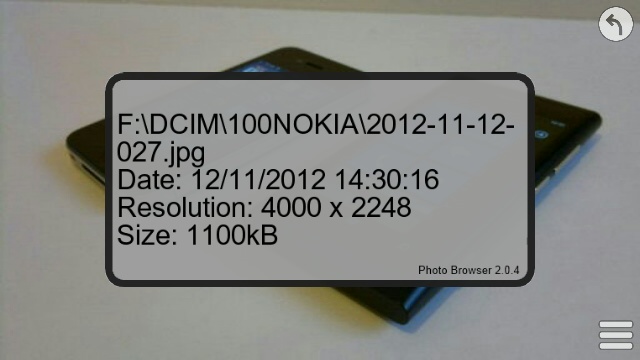 Oddly, the screenshots on the Nokia Store shows album and month based views, but the version I tested (2.0.4) didn't have access to any such options.
Speaking of the Nokia Store, you can pick up Photo Gallery 2 for £1.