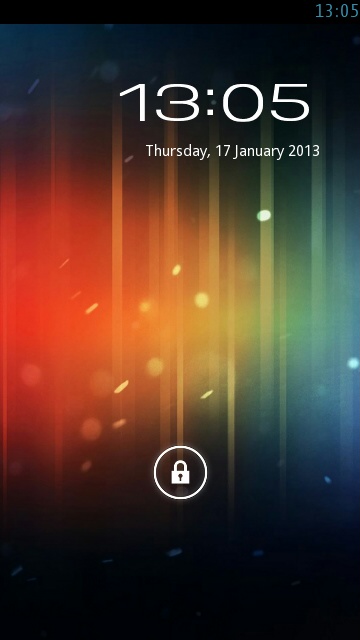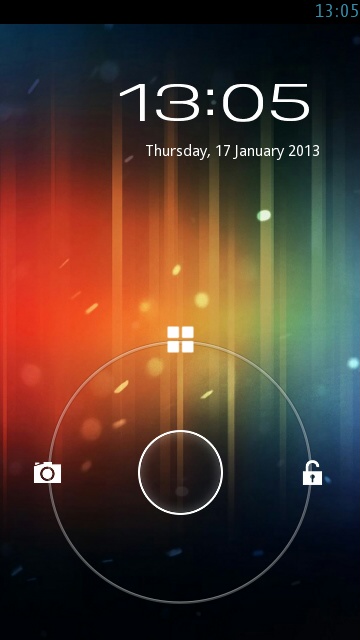 If you're not familiar with the latest version of Android, its lock screen as a circle with options to unlock the device or launch a Google search. You activate these by dragging a padlock from the centre of the circle to the thing you want to do. Custom versions of Android (e.g. CyanogenMod) all for more apps to be added to the circle to give you quick access to apps from the lockscreen.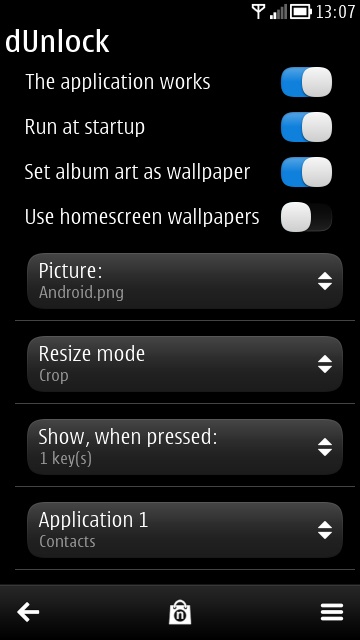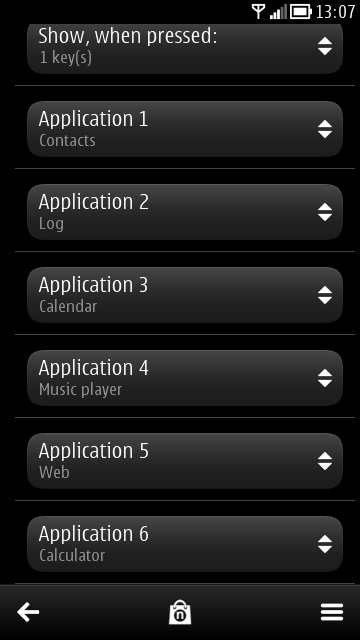 Dunlock's implementation of this gives three options on its circle: unlock the device, launch the camera, and to open a secondary circle of app shortcuts.
Launching the app from your main menu gives access to options that sets the applications behaviour. For example you can set which hardware keys activate Dunlock's lockscreen - the lock slide acts as normal and thus bypasses Dunlock. Other keys that can be used to launch Dunlock are the power key, call accept and reject, and by default the menu key.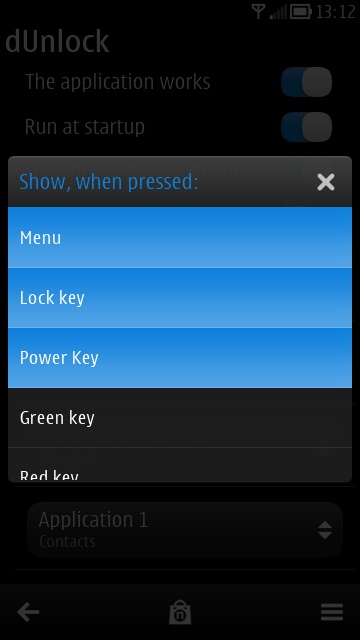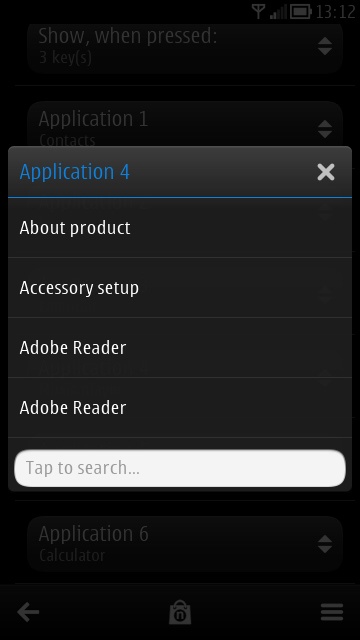 The secondary unlock circle can have up to six application shortcuts, which are user selectable. This kind of organisation keeps things tidy, but does add an extra layer of complexity to the design.
Talking of complexity, while I loved the idea of the app itself, I did find some of the option descriptions very confusing, but this may be a product of English not being the developer's first language. Still though, after a little while of contemplation and experimentation it isn't rocket science to work out!
Dunlock is £1.50 in the Nokia Store and well worth the money.