Here's SmokeCounter in action: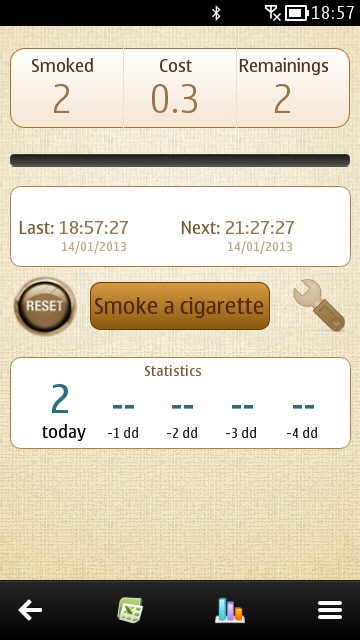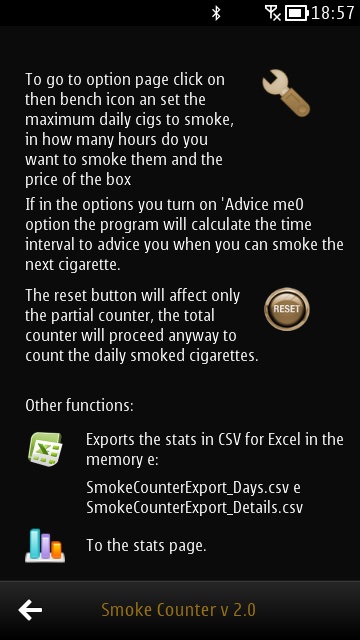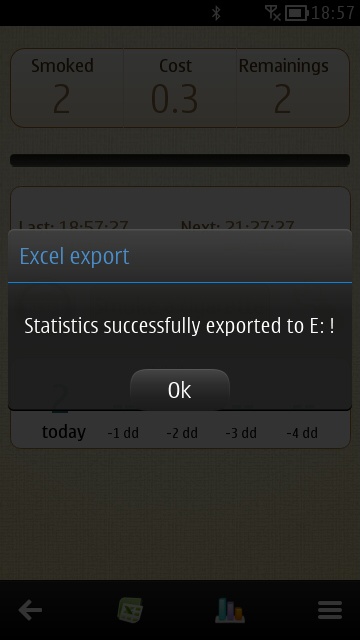 Oddly, this is listed as 'SmokeCounter English' in the Nokia Store and there are no other country variants, so perhaps other translations are coming - the author seems to be Italian(?) and there are some English typos. Might it not have been neater to have just the one application and then have a setting for 'Language' though?
You can buy SmokeCounter for the price of a couple of cigarettes £1 in the Nokia Store.