Here's Bubble Unlock in action: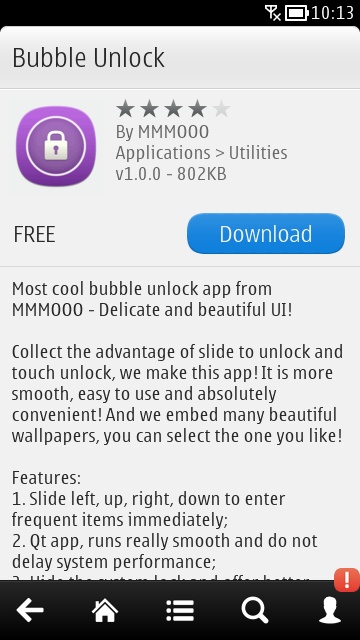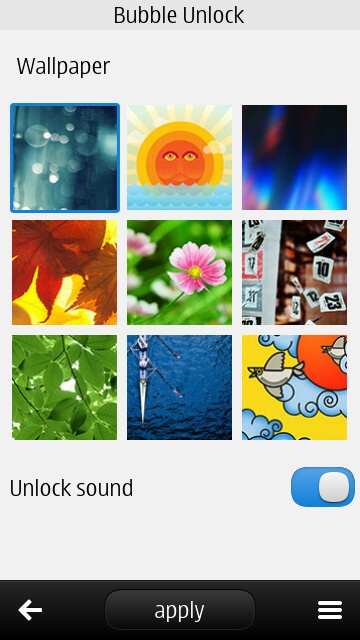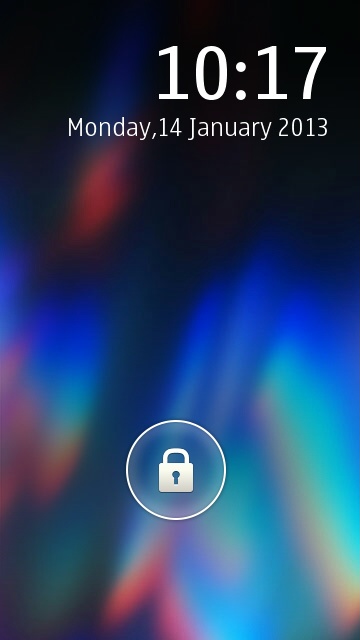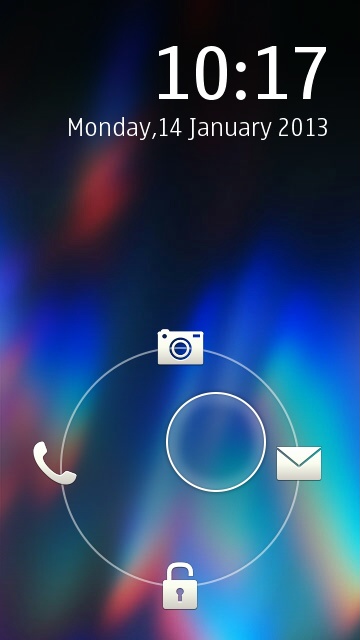 Very nice first attempt, give MMMMOOO some feedback and hopefully this can progress further. Personally, I find the extra step of swiping unnecessary on Symbian. Having flicked the unlock key on my phone's side, I expect to see the phone already unlocked and not have to go through this extra step. However, those who tend to press the 'home' key and unlock from there may prefer this solution.
You can download Bubble Unlock for free here in the Nokia Store.