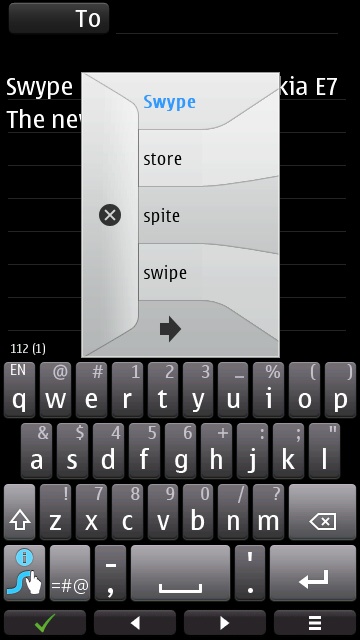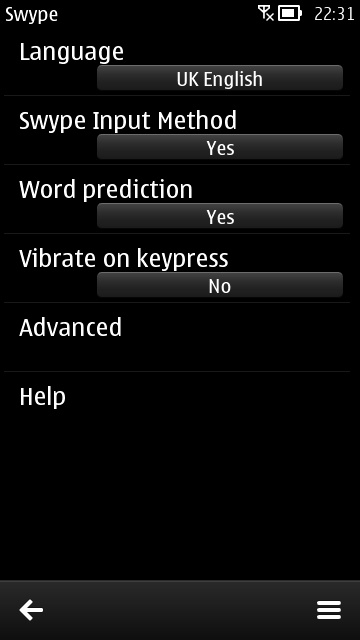 However, there have been reports of problems with users that have tried to abide by the upgrade prompt of the previous beta version. See here and here for examples. Therefore, we suggest that before installing the latest version, you uninstall the old version, and reboot your device.
For those not familar with Swype - rather than typing on the keyboard, you can draw a line from letter to letter and the software will determine the most likely word(s) you were attempting to enter. This lends itself to a much more pen-like method of text input. Add to that the virtual keys have secondary functions, making it a more functional keyboard than the standard Symbian keyboard, even without the Swyping gestures.
For those not feeling quite adventurous enough to use a beta version keyboard, you can get a more stable version from the Nokia Store, and you can find the latest version on Nokia Beta Labs.