It should be noted that Nokia itself tried something similar by putting 'show open apps' at the top of every application menu, but this involved you having to bring up the menu each time and then step up and select the option, all of which took more time than long pressing 'menu'/'apps'.
Here's Tsk Switch in action: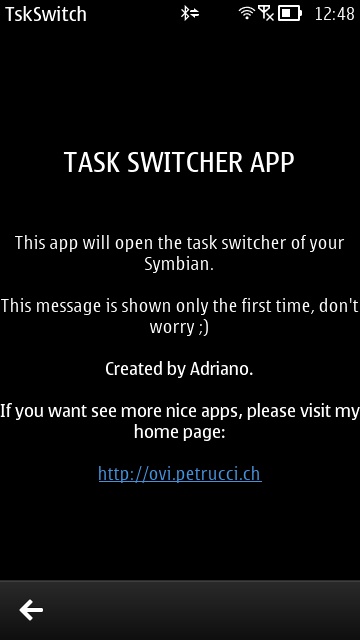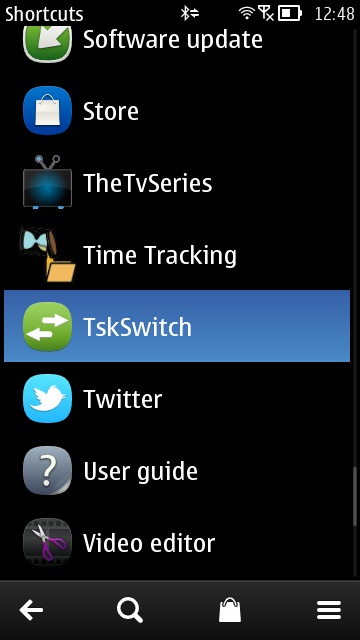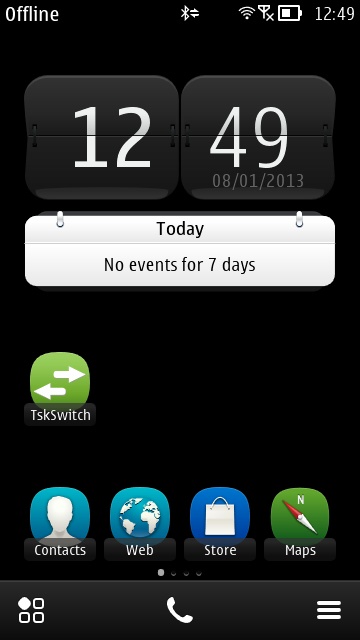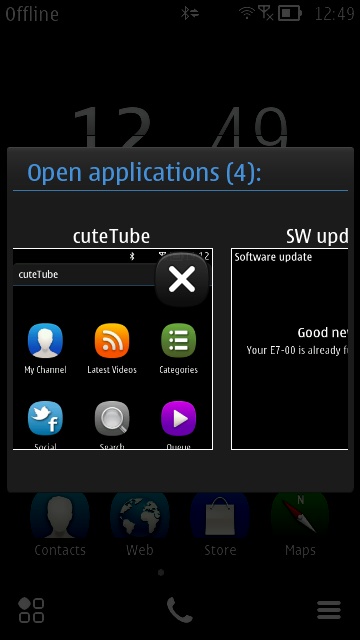 Very cool. You can download Tsk Switch for free here.