Here's Sky Force Reloaded in action on the Nokia 808 PureView. Don't be put off by the black border at the top and the somewhat wasteful bottom banner - this is an unashamed port from a lower resolution version on non-touch S60. However, once under way, you'll be far too busy blasting helicopters and tanks to notice any display quirks - trust me....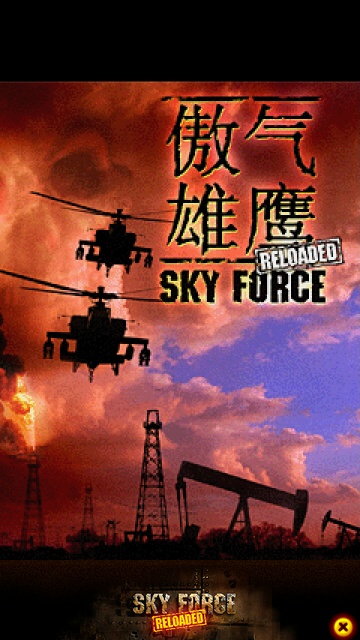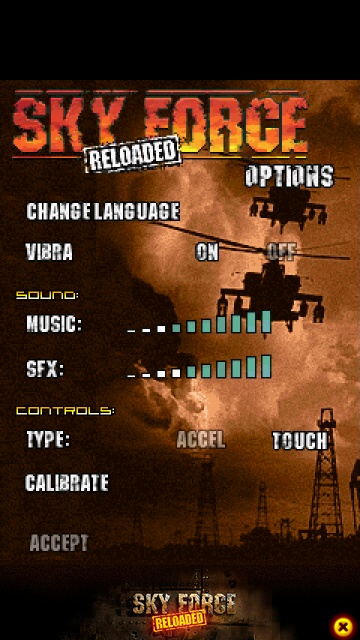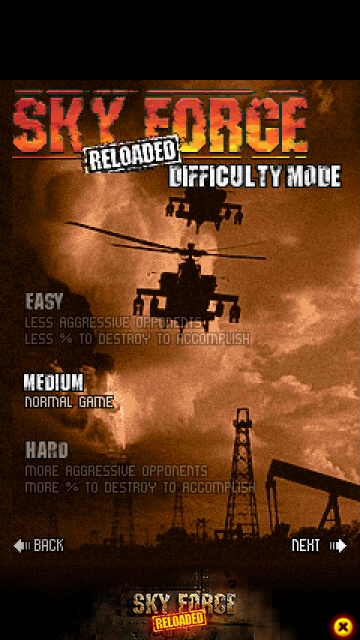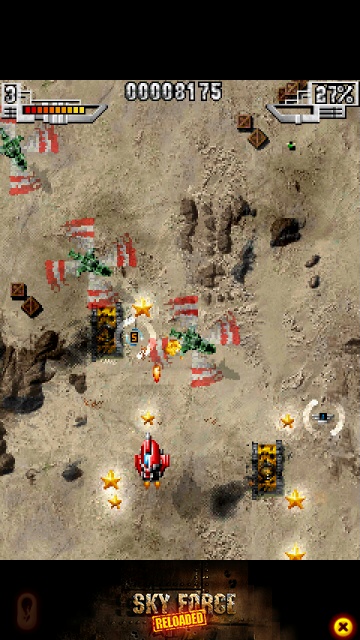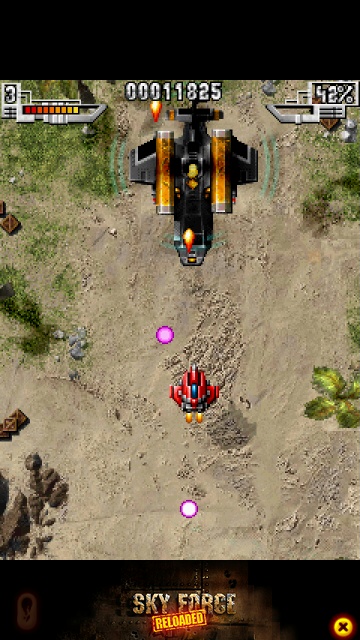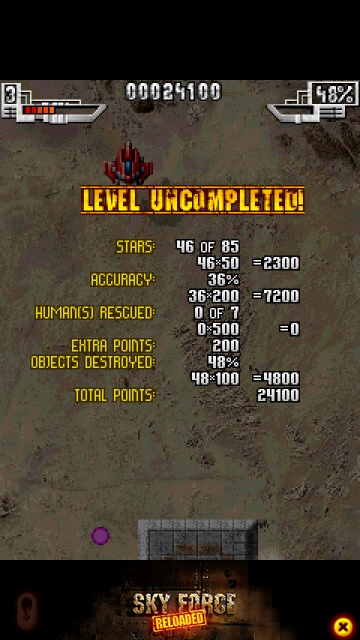 Yes, this is a relic of S60 from the days of old - but it's competently, if not perfectly, converted for touch, and still comes recommended. (It goes without saying that this is still available for older phones too.)
You can buy Sky Force Reloaded here in the Nokia Store for £3 - if you've bought it before for a previous device a couple of years ago then it should come up as just 'Download' etc.