From the relevant page:
It has been reported that following Symbian devices: Nokia 603, Nokia 700, Nokia 701 and Nokia 808 PureView having Belle Feature Pack 1 (FP1) or Belle Feature Pack (FP2) release are facing Wi-Fi interoperability (IOP) issues with some old WLAN Access Points (AP). An issue with the WLAN software has been identified and a fix has been made.

This trial updates the WLAN software on the phone. The trial is not available for other products or Nokia 700 Belle release or Nokia 701 Belle release.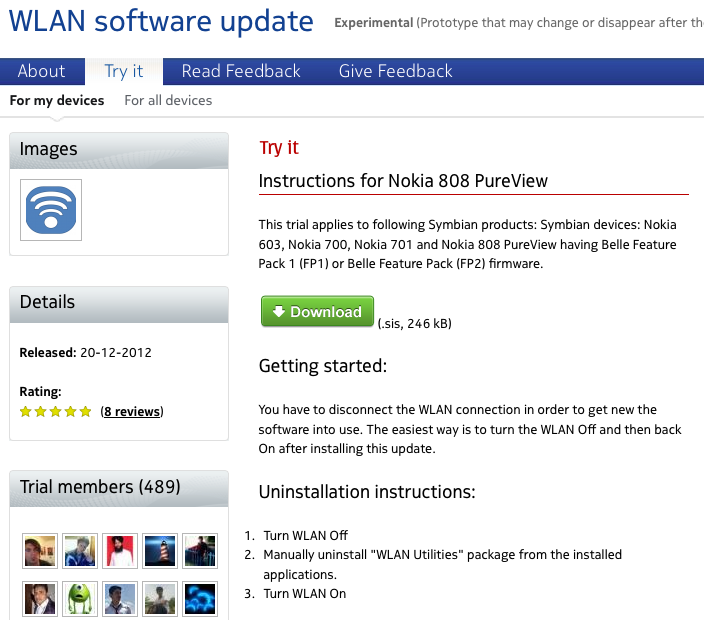 If you do have feedback on this update, please give it to the Nokia team and also feel free to comment below!