Here's Defuse The Bomb in action: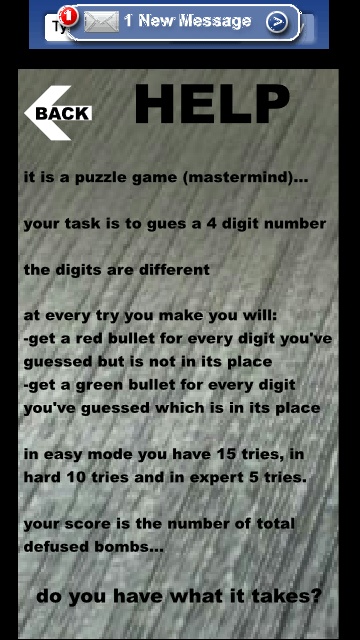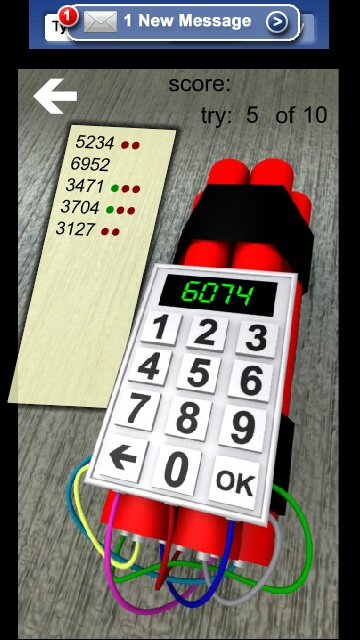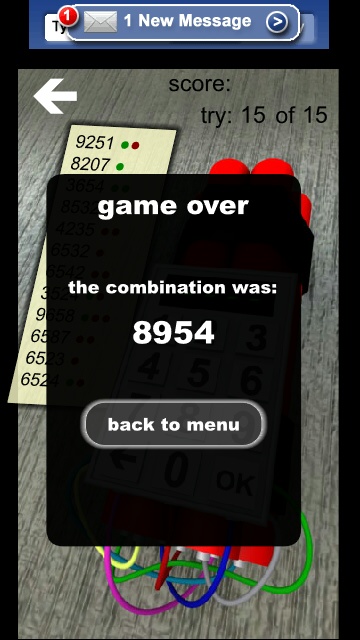 As with the original Mastermind colour puzzle, the point at which you move from 'let's try this complete guess' to no-holds-barred deduction is the fascination here. Constructing a 'guess' which is consistent with all previous guesses and scores provides a lot of brain exercise - even more so than the original game, arguably, since there are ten options per slot here (as opposed to six colours).
Recommended for you next train journey!
You can download Defuse The Bomb for free from the Nokia Store here.