The idea, as the title suggests, is to be able to play all (or part) of an audio file back with tweaked pitch and speed - the uses for this probably depend on some lateral thinking on your part, but Music/Audio Speed Changer does work: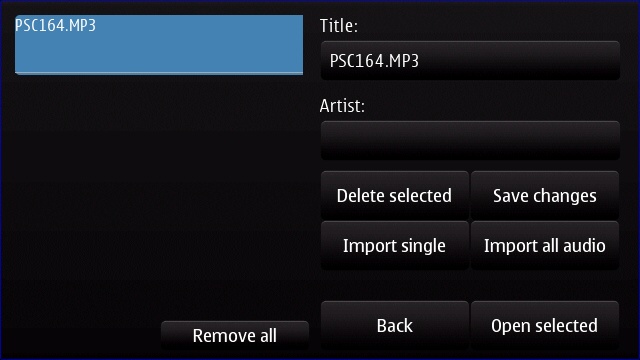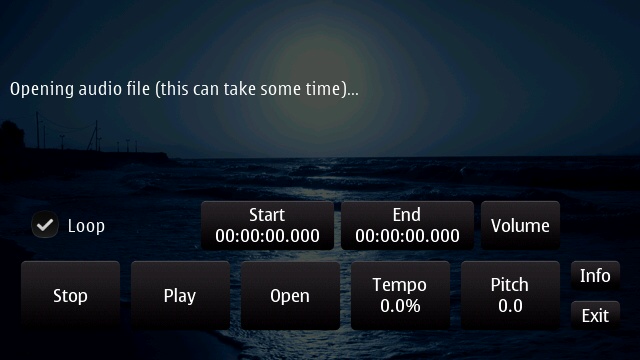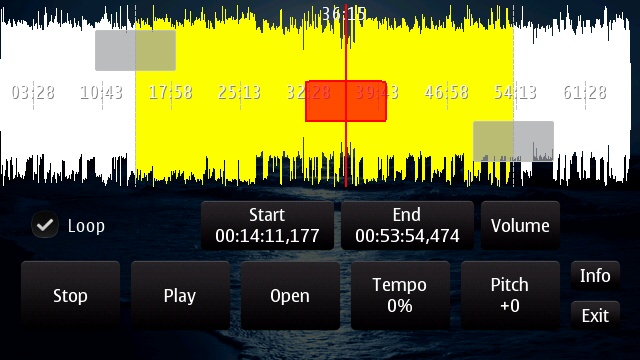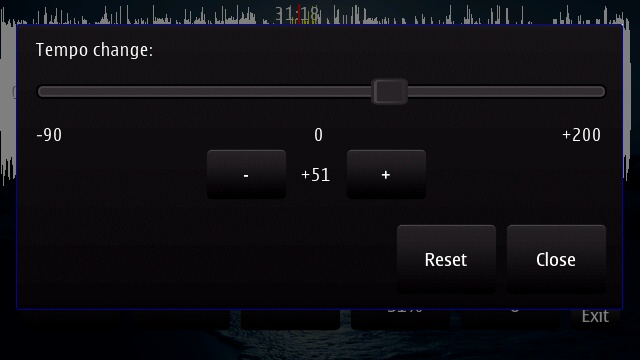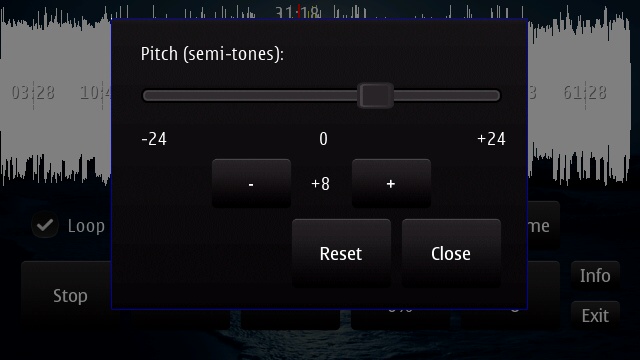 The quoted use case of a musician trying to practice alongside something prerecorded is about the only use case I can imagine for this utility, clever though it is. What about you? Comments welcome - how would you get more from this?
You can buy Music/Audio Speed Changer for £1.50 here in the Nokia Store.