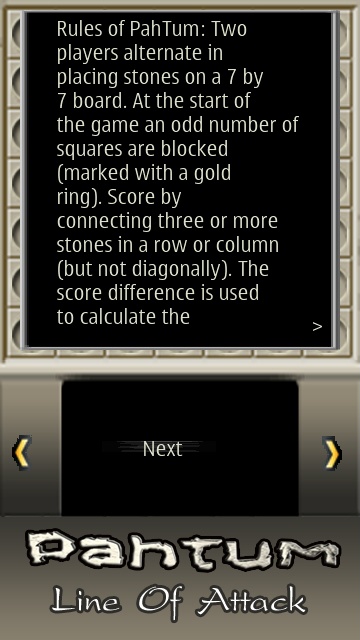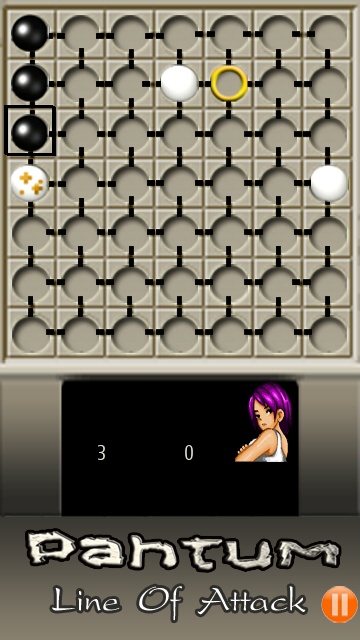 The game has a two player (pass back and forth) mode, a "classic" one-off game mode, and a tournament mode. You'll also find several levels of artificial intelligence to play against. Most importantly though, there is a help page that explains the rules of the game.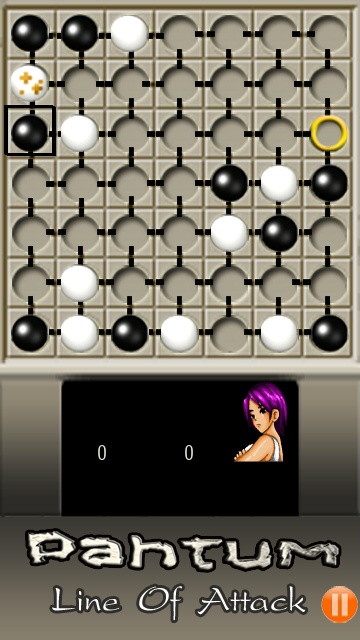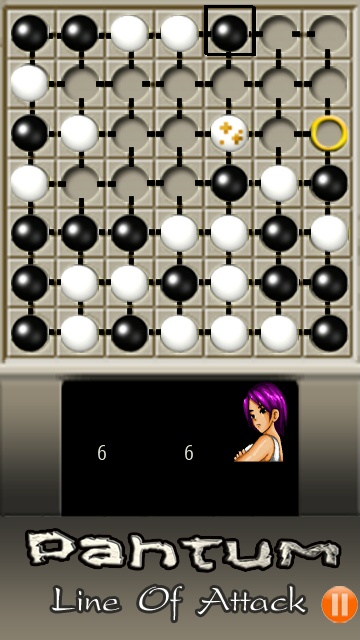 I was quite enjoying myself up to five minutes into the game play, when my game was indignantly halted and I recalled a menu that had popped up when I launched the game. The game is free to download from the Nokia Store, but its title is labelled with "trial". When launched, Line of Attack presents you with a number of payment options, including to play once for £1, to buy out-right for £5, and to play for free for just 5 minutes.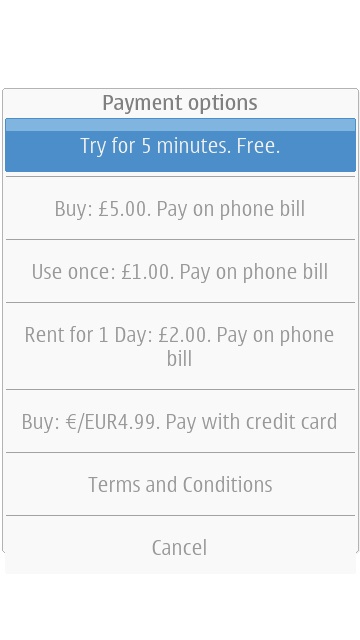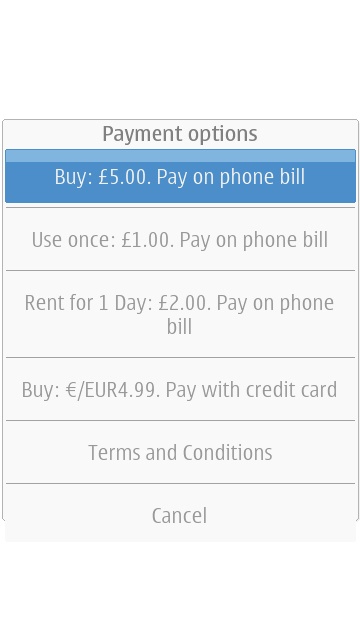 Once you've had your free five minutes there's no more free gameplay. I can't help but feel this method of trialware is somewhat tormenting, and £5 is far more than I would spend on a mobile game.
Overall, great strategy game, but disappointing payment structure.