The two dimensional variant gives you a ring of icons. Each icon enlarges in turn as your finger moves over them. Removing your finger from the screen does not, fortunately, launch the app; an extra tap is required for that. The tool bar at the bottom has a "+" symbol that launches a list of all your installed applications that you can tick for inclusion.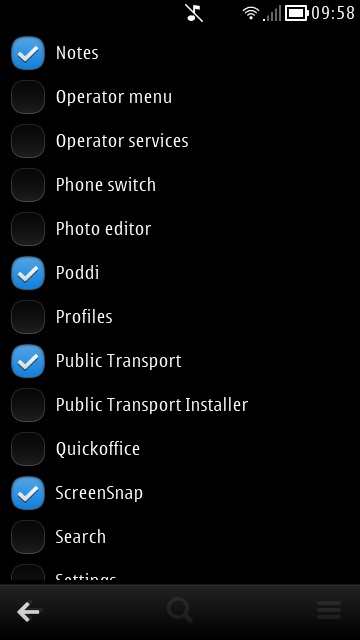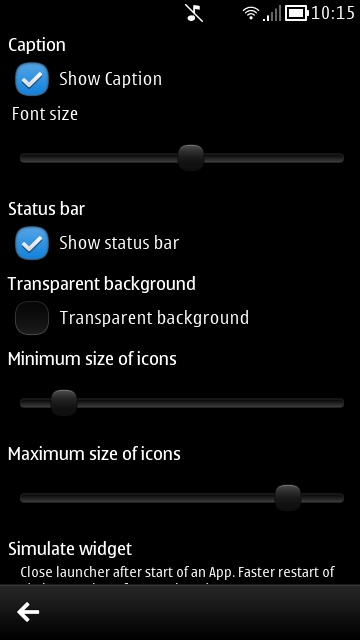 Circle Launcher Settings
You can add as many applications as you like, but be warned that things can quickly become cluttered. However, the settings do allow you to change the size of the icons, so you can manually tweak things to your liking.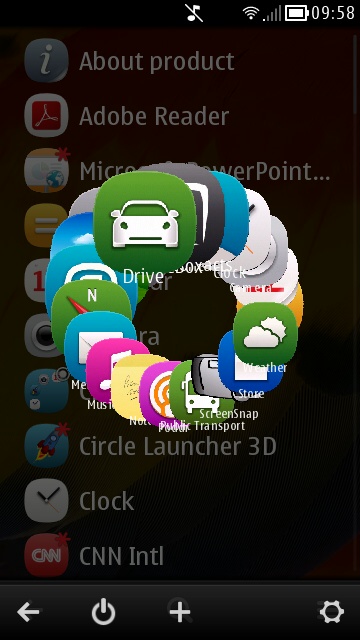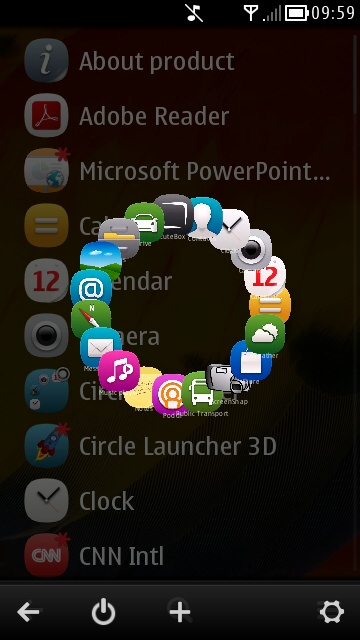 Circle Launcher in action
If two dimensions aren't enough for you, then you should try Circle Launcher 3D. This works in much the same way as Circle Launcher. However, the application icons are rendered on cubes. Furthermore, unlike its 2D sister, Circle Launcher 3D has velocity and friction to simulate the physics of spinning the ring of cubes.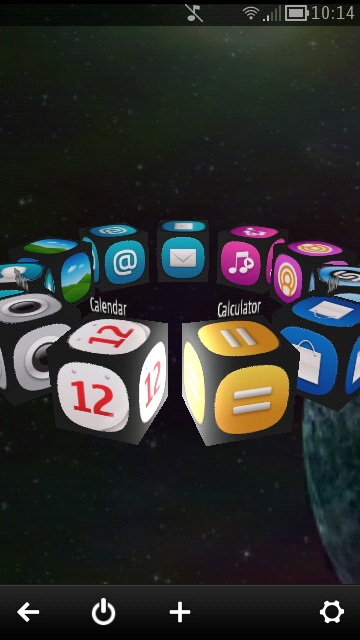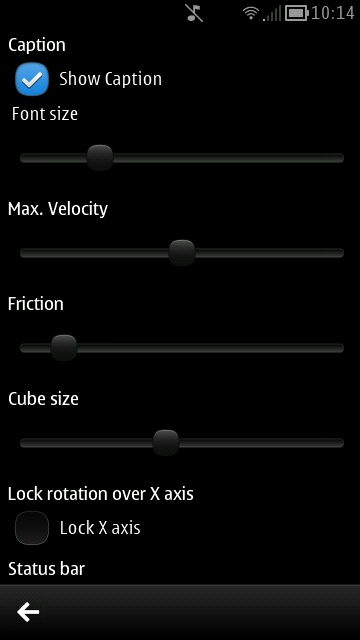 Circle Launcher 3D in action and settings
The same controls exist for this 3D version too, the "+" symbol lets you add your favourite applications. However, there is no way to customise the size of the cubes and so adding too many apps means that everything will eventually overlap.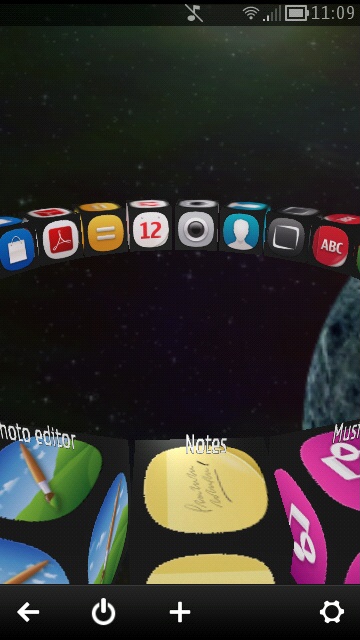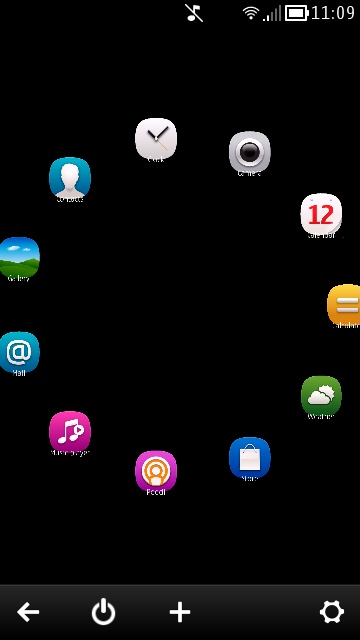 Zooming out in both launchers
In both launchers though, another way to deal with the overlap issue is the pinch and stretch gesture that allow you to space out and bunch together the icons. Having this feature makes both launchers that bit more pleasing to use, as it's simply something to play with. Beyond that, the 3D launcher also has an option to "unlock the x-axis", which enables you to tilt the ring in the plane of the screen, even flipping it upside down.
These launchers are great little novelties. I don't think they can be used as serious replacement launchers as you obviously have to exit to access any application not shown. Plus, they aren't mapped to the menu key, meaning that you have to manually launch them via shortcut or task switcher.
Each launcher is available in the Nokia Store for £1.00 each, but there is a free "lite" version of the 2D version which is limited to four icons (one of which is a link to buy the full version!). Grab them via the following links: