Here's The Great Breakout in action: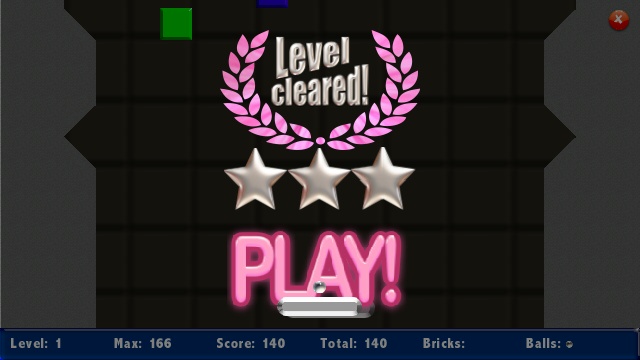 Yes, yet another game aping the Angry Birds 'three star' system, but hey, imitation is the sincerest form of flattery....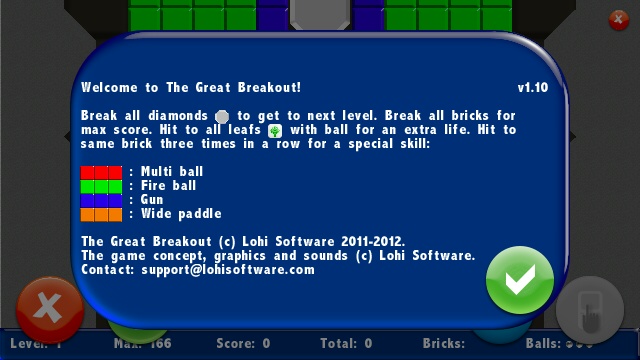 As with all good Breakout games, there are power-ups that come and go - in this case fast and furious - your paddle will grow and shrink fairly fast, so you can't relax for a moment. Note the extra life bricks - make sure you get all these before the central diamonds get knocked over and you won't go short of lives....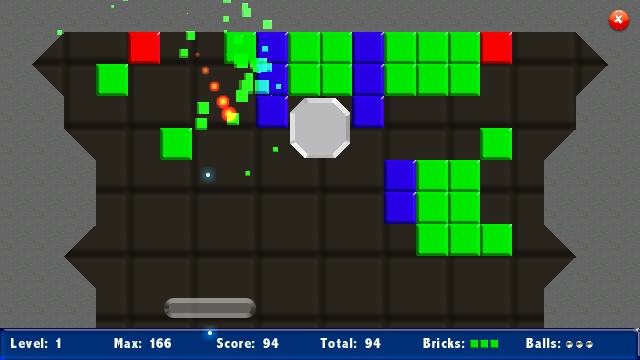 The game in action, note the brick demolition animation - it's rudimentary but smoothly animated, note the fire ball and bullets on screen and, most of all, note one of the unique features of this Breakout version - the jagged sides to the playing area. This last introduces unfamiliar bounces to what is normally a fairly predictable game, geometrically, and means you've got to be ready for some savage changes in ball direction.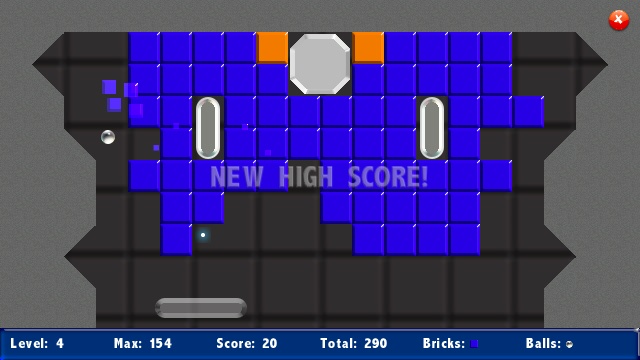 As the levels progress, extra animated elements are introduced, extended both interest and gameplay.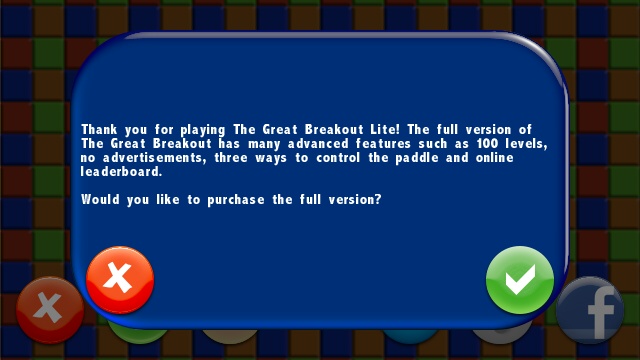 Once you've mastered the trial levels, £1.50 is a small price to pay for up to 100 more, no pop-up adverts and an online leaderboard. I won't mention the alternate ways of controlling the paddle, since the 'finger slide along the bottom of the screen' is the most intuitive (the others are accelerometer and on-screen arrow keys), so you get that from level one.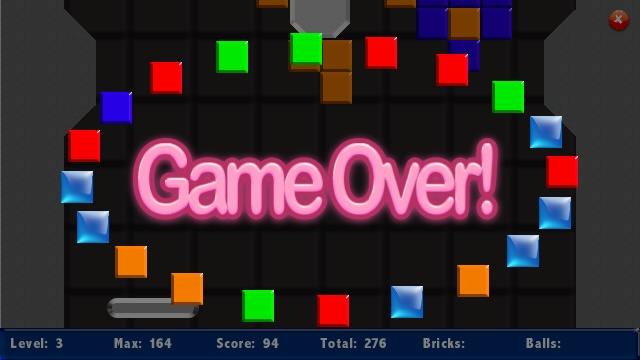 A cracking new Breakout clone that's well worth a look past the retro graphics - it's all about gameplay here!
You can download the trial version, The Great Breakout Lite, here, or buy the full (ad-free) version here, for £1.50.