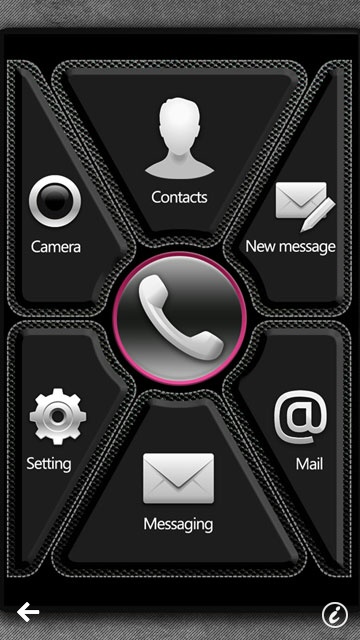 Screen one links to Contacts, creating a new text message, Email, Messaging, Settings, Camera and the Phone application. Screen two gives links to the Nokia Store, Web, the standard Home screen, Music, and Photo Editor. Screen three displays a 24 hour clock, followed by links to Nokia Maps, Notes, Search, and Calendar.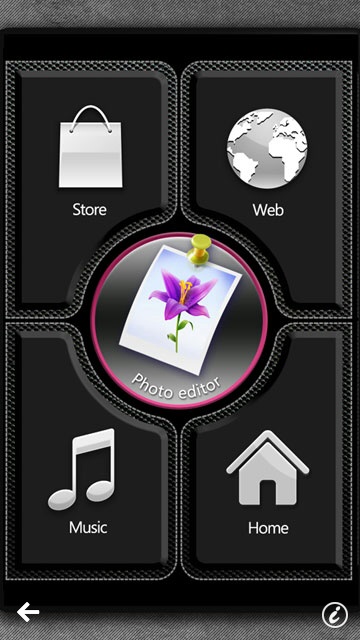 There's no configuration options for the application, so you cannot re-order links to your choosing. We also found that the 3D performance (in the transition effect) was very slow when tested on the Nokia N8, E7 and 700.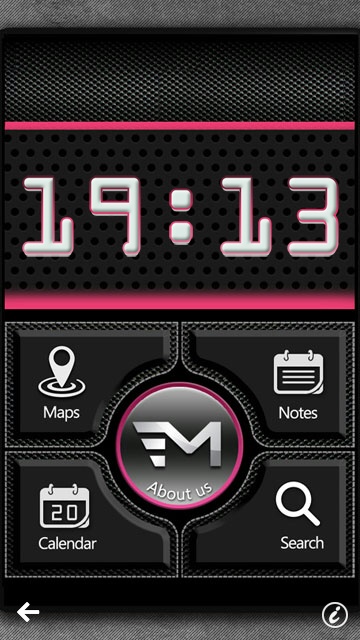 The application costs £3.00 which is probably a little pricey for what it is, but if you like the look of the screenshots, you can pick it up at the Nokia Store, there is a free version too.