From the Beta Labs page:
Nokia Public Transport helps you navigate cities by public transportation.

Search for public transport stations/stops, addresses and POIs.
Choose from multiple routes and follow the list of directions for buses, trams, underground or trains.
Have your favourite routes from your current position in the app main screen.
See on the map how to walk to/from your station.
Find nearby stations, departure times and even types of transit lines available around your location.
View detailed line stops and times before you get off.

What's new in 2.5?

More coverage. Find your way around more cities in more countries.
Improved station search puts finding your station a tap away. Searching just got more precise and relevant. Simply enter the name of your station and Transport prioritizes public transport stations to the top of your search results. No more scrolling to find what you're looking for. Just type, tap, and go.
Continuous and automatic over-the-air updates—they just happen. Now information on service changes, new routes, and newly supported cities is automatically pushed to your phone, so you always have the latest route information and schedules.
Streamlined first time use. Where there is full coverage the app just opens, ready for you to use. If you are somewhere with partial coverage then the app explains what to expect.
Discover coverage and give feedback. A better coverage information page allows you to search by location or filter by distance to see the places that interest you. You can now give us feedback about the coverage in any city
Screens from the install process and use: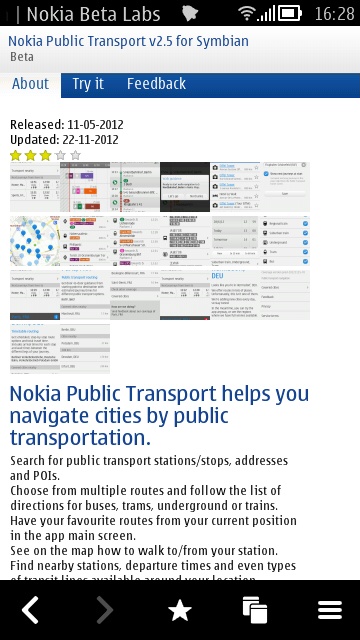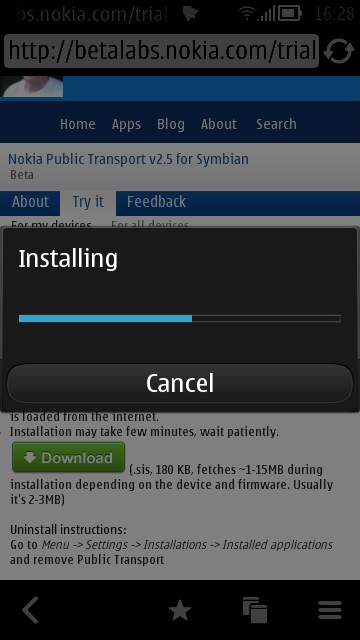 Installation takes a while, as components of Maps Suite usually require!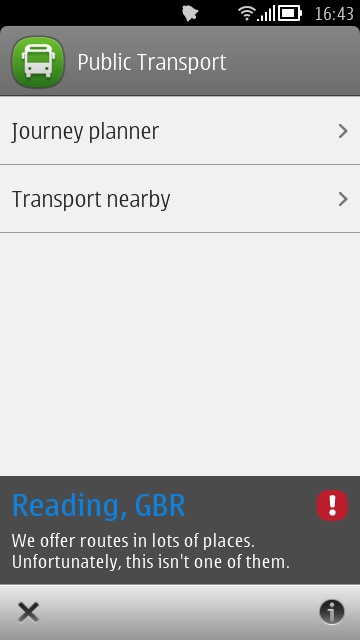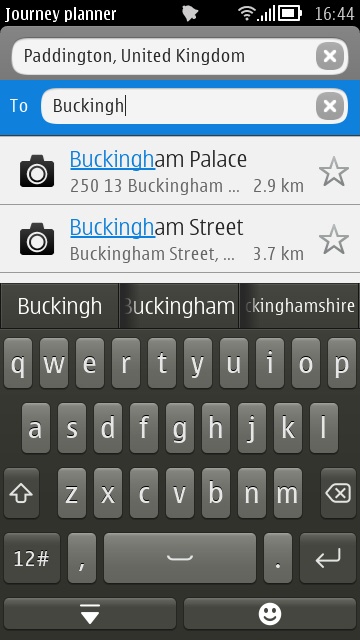 Ah - so the increased coverage hasn't hit Reading yet then! No matter, let's try getting across London. Note the quickmatched locations/venues/attractions....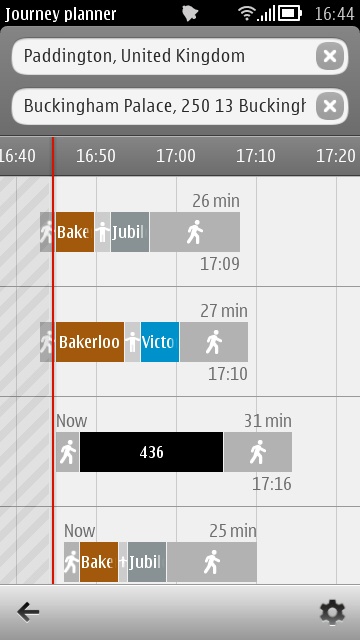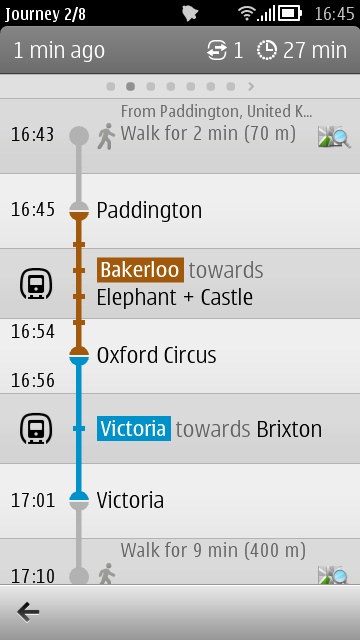 The main interface is as clear as ever, and all handled in real time, or would be if I were actually in London right now!
You can grab the new version of Nokia Public Transport yourself here at Nokia Beta Labs after signing in with your Nokia account.