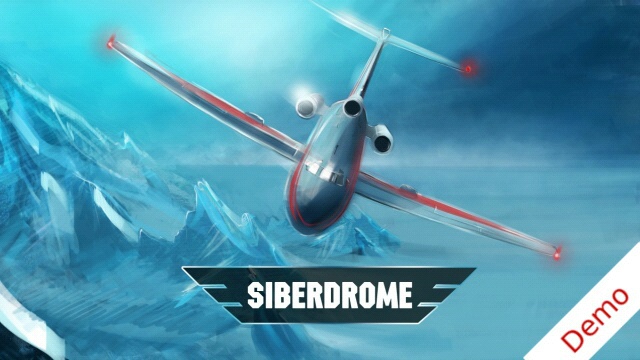 Nice splash screen, that sets up some expectations....! Interestingly, there's no 'full' version in the Store yet, so I'm assuming that the developer is both fine tuning the gameplay still (it needs it) and also programming extra levels/planes/airports...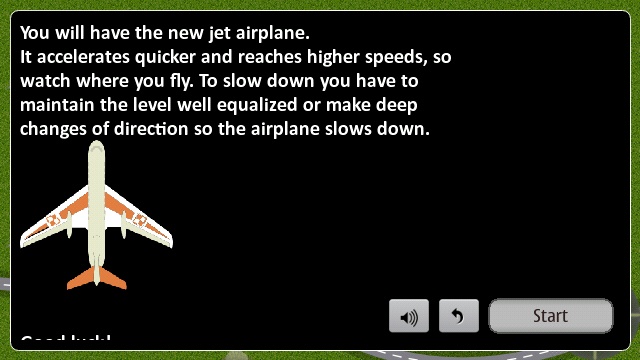 Much is made of the variety of aircraft to 'fly', though the physics aren't actually anywhere near accurate. Slowing a plane down as it descends here is done by turning from side to side - which is fair enough, though the timescales and distances involved are very simplified.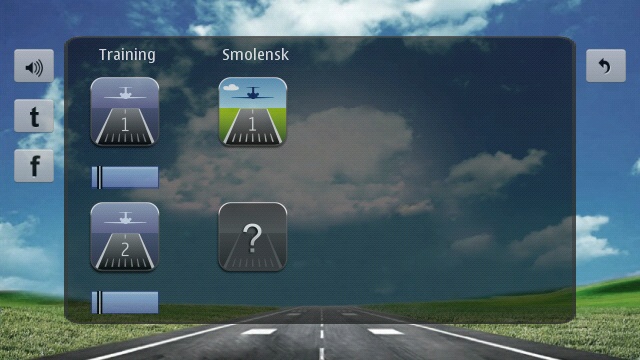 Various airports, in almost diagrammatic form, have been recreated for the game, each with its own set of approach challenges:
This, as you can imagine, is where the puzzle aspect of Siberdrome comes in. You have to work out how to get your current plane down to landing speed and lined up with the runway, while simulateously avoiding obstacles and fog. And, presumably more, as the game continues (and once it has been fully programmed).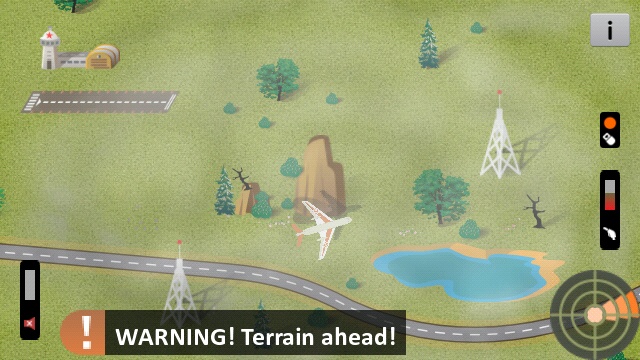 You fly by tilting your phone from side to side - which almost works but is buggy and it's far too easy to be locked into a right bank while yanking the 'steering column' left, for example. Vibration is send through the phone's motor as needed and sound effects are used, all to generate a bit of welcome atmosphere.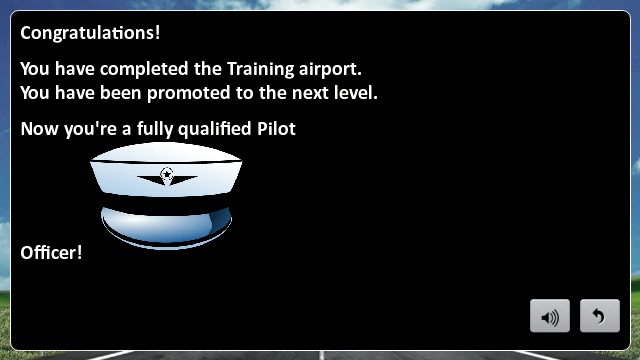 After thirty tries of landing at the airfield shown above, I gave up on the demo (maybe you can get further?), though I did achieve the rank above. Mad fools, I was flying very erratically, I really shouldn't have qualified.....!
Download Siberdrome demo here from the Nokia Store. And yes, give feedback to the developer - he needs it!