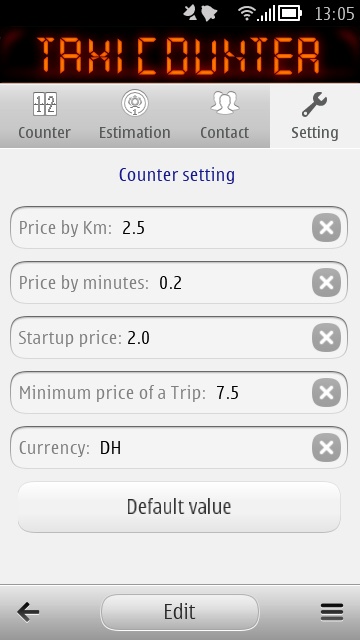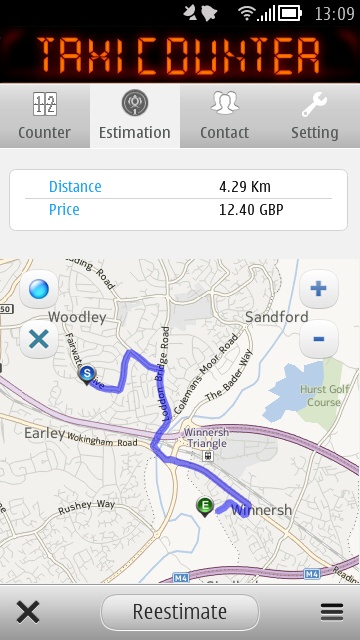 At the heart of TaxiCounter is the ability to change currency and the various parameters of taxi ride costings, with subtleties like startup costs and minimum prices. Start and stop points can be selected by simply double tapping the map - the approximate addresses are then looked up online (e.g. "15 Haddon Drive, Woodley") and the cost calculation done.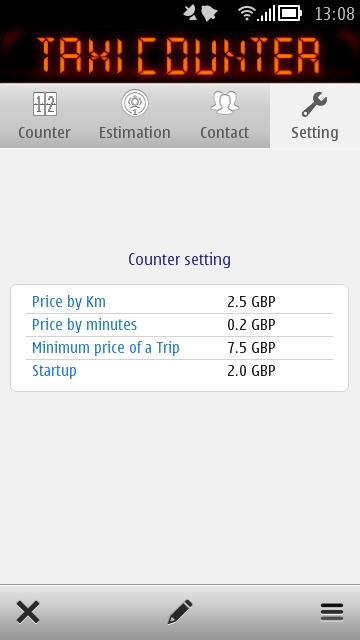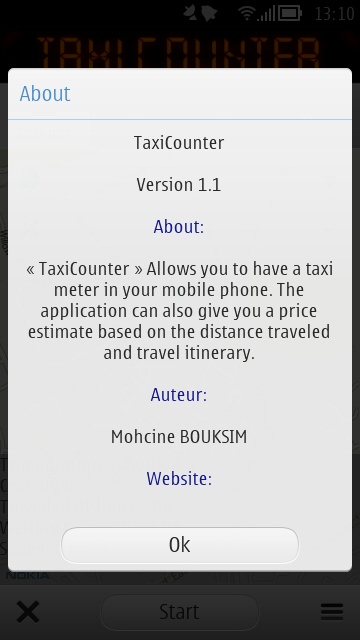 It's easy to edit this dialog and change the calculations. The 'Contact' tab is to record the details of your most used taxi firms (handy, though you'd have thought they'd already be in Contacts), while 'Counter' simply starts a calculation based on your current position and time, i.e. so you can compare what's on the taxi's meter with what's on screen.
TaxiCounter appears to be developed by a French developer and the English isn't perfect, but it's free and it's potentially quite useful, so no complaints here.
You can download TaxiCounter here for free in the Nokia Store.