Battleships, of course, is the game classic being modelled here. The original has two pads of paper and pencils, while the plastic version has bazillions of little pins to lose and get sucked up in the hoover - this all-software version at least promises instant gameplay with no hassles....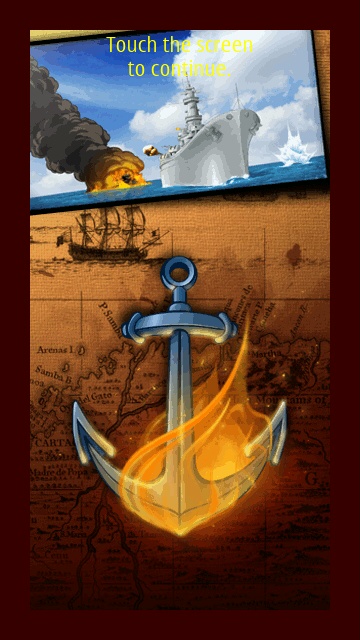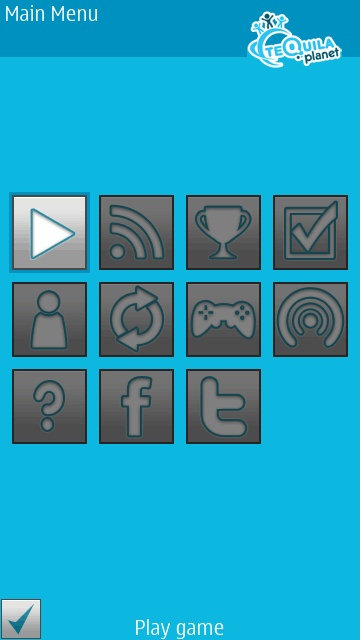 A pretty enough splash screen, but some of the page-to-page dialogs are a little amateurish. There are social links and online options, though no multi-player options, sadly - that would have made a big difference in this turn-by-turn classic. There's a 'datasync' option, claiming to retrieve updates and more, but every time I tried this, I just got an error...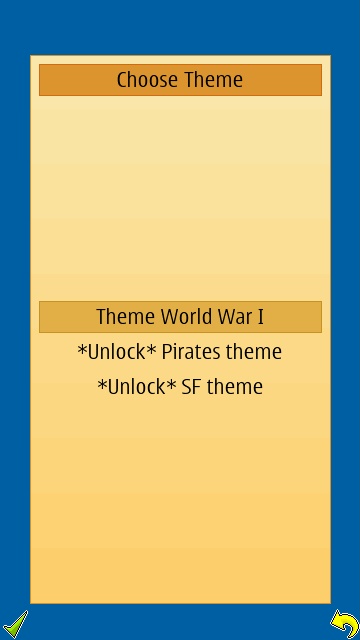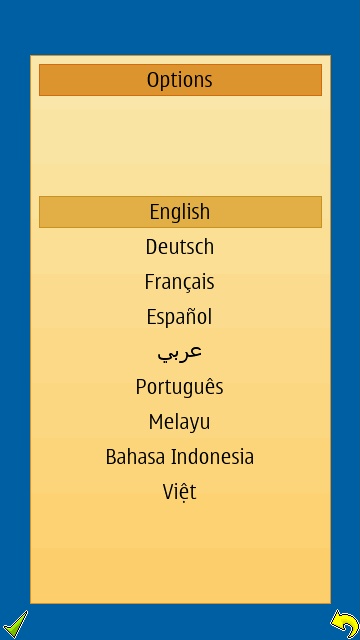 Nice to have three different themes for the game UI, but the 'unlock' isn't quite what you may think - read on.... It's also nice to have so many languages supported out of the box - well done, Tequila Planet.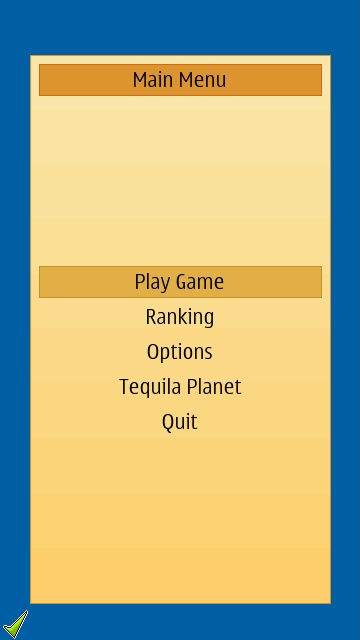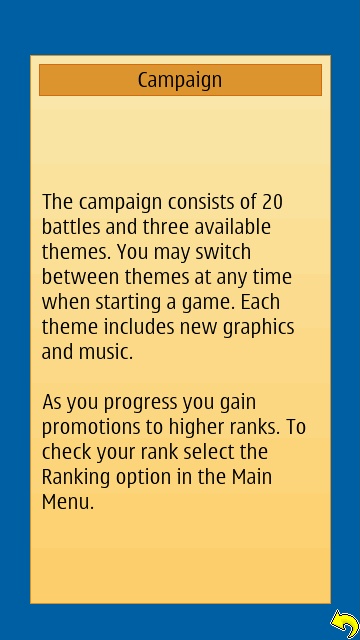 Basic dialogs and help screens - all very no-frills here, but let's move on swiftly to the game itself...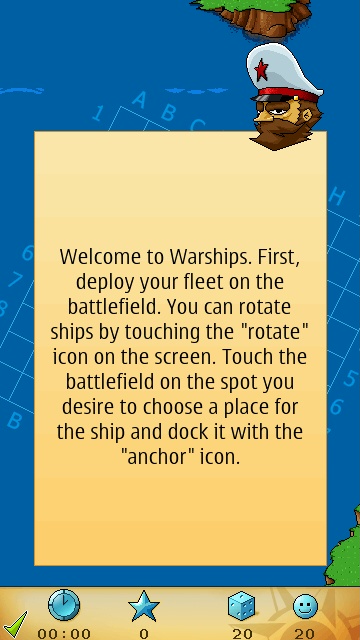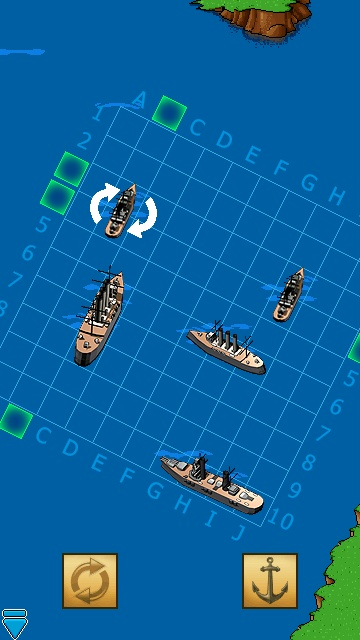 As you might expect, each battle is prefaced by deciding where to place your ships on the traditional gird. Thankfully, it's all touchscreen-driven - no grid references are ever needed in Warships - the grid labels are purely for nostalgia reasons!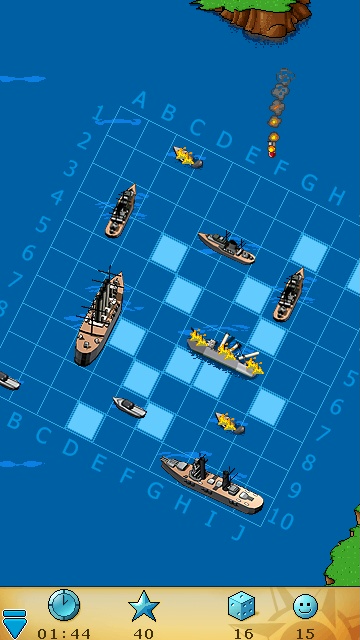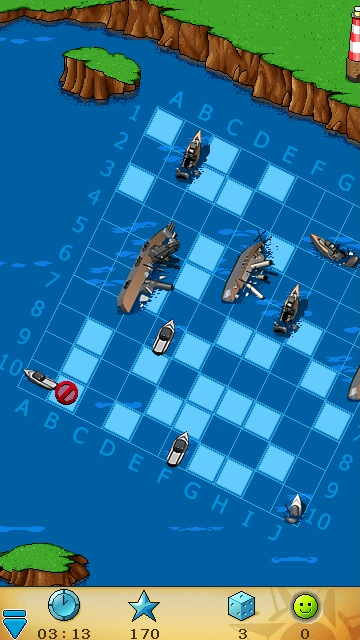 A battle in progress, with animated cannonballs flying in to wreak (animated flaming) destruction - (left) on my fleet, (right) on my opponent's!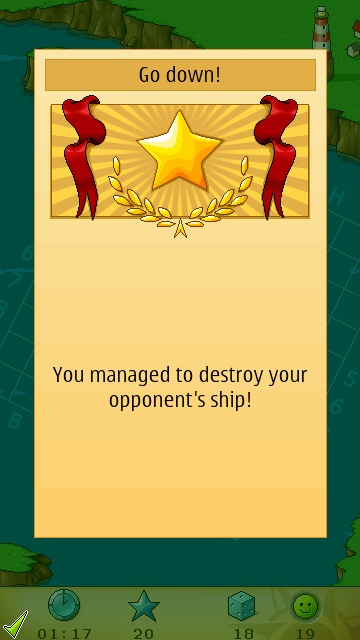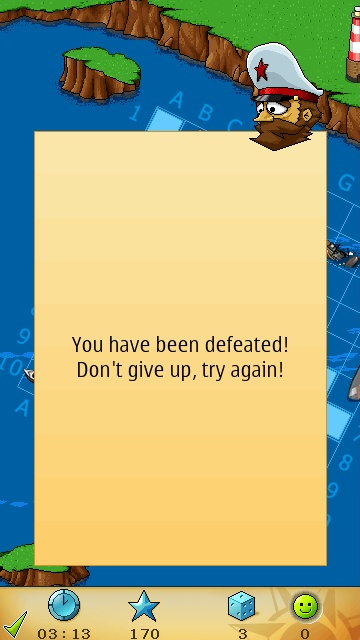 More basic dialogs, but the game itself was fun and very well implemented. Note the various stats at the bottom of the screen....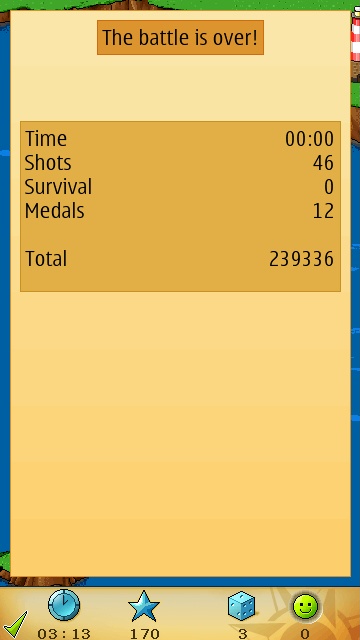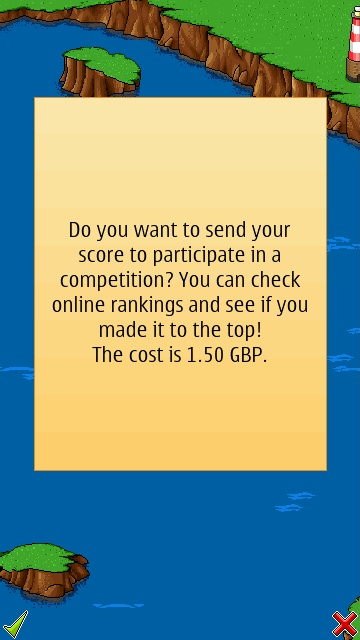 The stats are then compiled into an overall score for each battle; (right) which can then be sent into an online competition... if you cough up £1.50 for a premium SMS.... Hmmm, I think I'll give this a miss, thanks.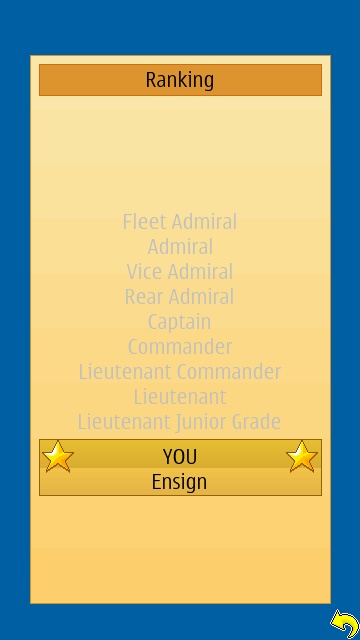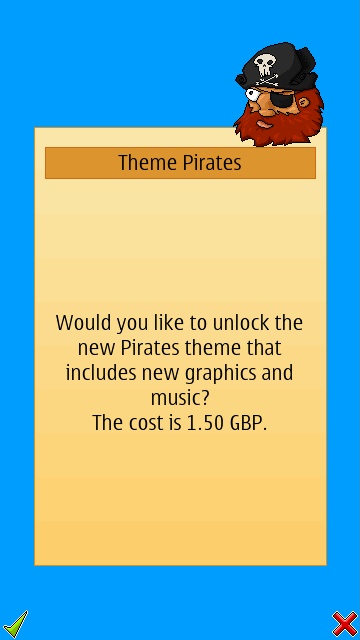 Bit by bit, you rise up your local rankings table; (right) the themes mentioned earlier are unlocked, not by achievements, but by more premium SMS action.
Now, with Warships: Sea on Fire! available for free, it's obviously churlish to complain about the developer wanting to get some recompense for his hard work. It's fair enough to have the two extra themes as paid-for options, but premium SMS seems awfully primitive now that proper in-app purchasing is available in the Nokia Store. After all, if you have to reset or change your device, you'd have to buy the themes all over again.
I could, however, live with the current implementation - it's having the online high score thing also done by premium SMS that's galling - not a very good way to encourage active competition, I feel.
The lack of online multiplayer is very telling too. After a few games against the computer AI you'll quickly get bored - knowing that a human is on the other end adds an extra something that would be well worth upgrading for. Over to you, Tequila Planet, what can you manage?
You can download the free base game of Warships - Sea on Fire! here in the Nokia Store.