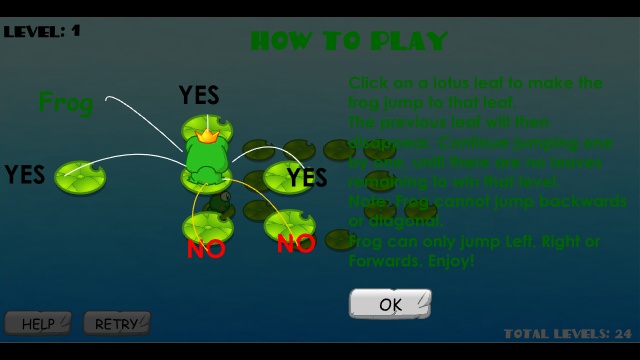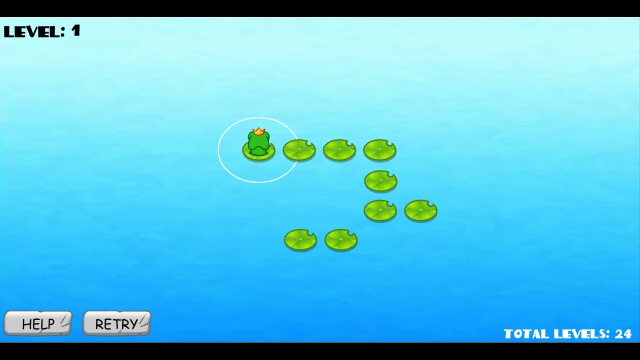 The puzzle that drives CleverFrog isn't new, but it's one that ages extremely well. The object of the game is to clear a pattern of blocks, Lotus leaves in this case, that disappear as you step off them. However, you can only move left, right or forwards; not diagonally or backwards. The novel part of this game, since you play as a frog, is that you can jump across vast gaps between leaves, which make otherwise impossible puzzles solvable.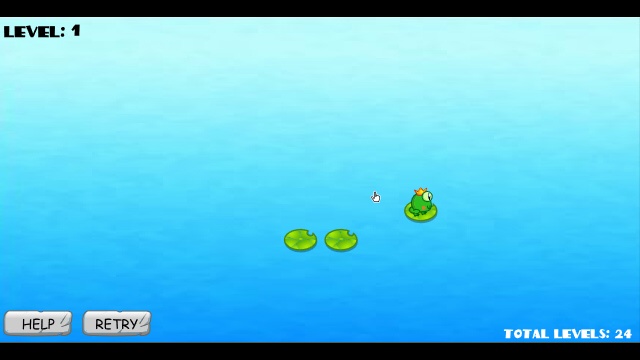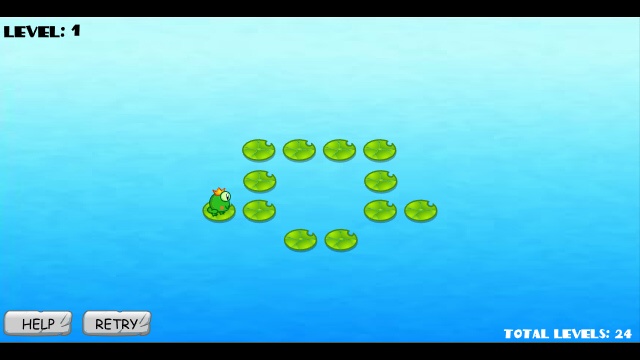 The trick to the puzzle is finding the right order of loops and cross-overs – in other words, finding the right flow to the pattern of leaves. In my experience, I found the trick was to not over think things, i.e. don't try to work out every single move. As you get used to the idea of what is and isn't allowed in the game, a path just kind of emerges in your mind, as you stare at the screen, well before you make any moves. That's not to say a great degree of trial and error won't be on the menu, though!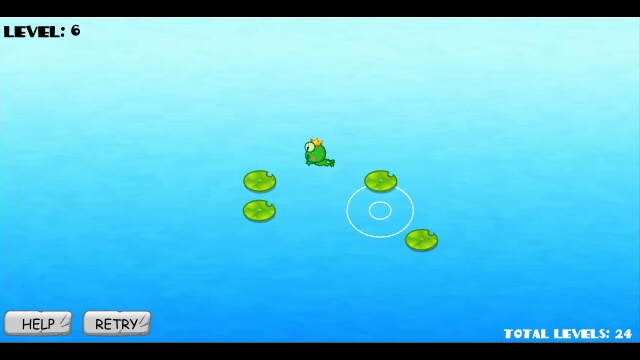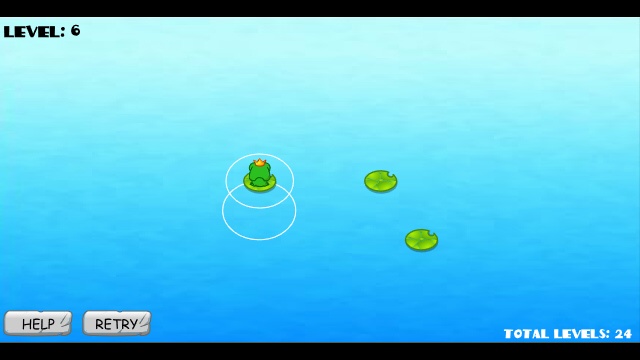 The game's graphics are appropriate to the title, and even go so far as to include a little ripple effect in the water as you leap from leaf to leaf. My main graphical complaint was that everything was rather small. So small in fact that trying to accurately touch on the destination leaf was quite challenging, even on a 4 inch Nokia E7-00. The overly small scale graphics seems rather unnecessary when one considers all the empty space around the active area of the game. Why not scale everything up and use the empty space?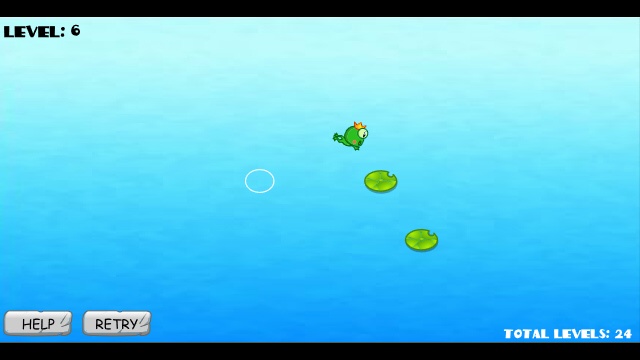 Speaking of the Nokia E7-00, I also noted that there was support for cursor keys too, so if you have an Eseries device (e.g. the E6-00) then you can work around the touch input problem by using cursor keys.
Clever Frog is £1.00 in the Nokia Store, and good fun for puzzle buffs.