When qooWeather was updated to version 4, it began using the MSN Weather API as a source for its forecast data. The way in which your location is set within the application settings is by typing a place name. This is unusual as most weather apps usually present a drop-down list of places. You may have to try several versions of your location's name before finding the correct forecast for your location. For example, being based in Hull, I needed to specify "Kingston Upon Hull", the city's full name, to distinguish from other places called Hull around the world.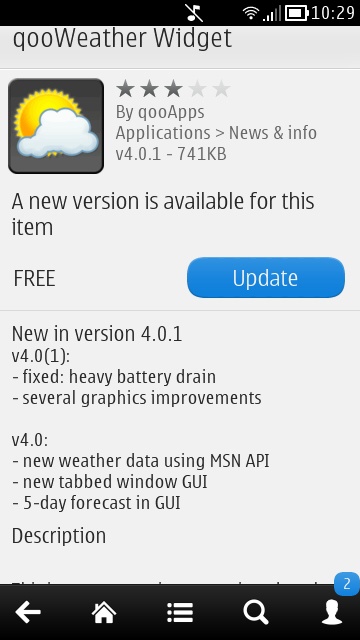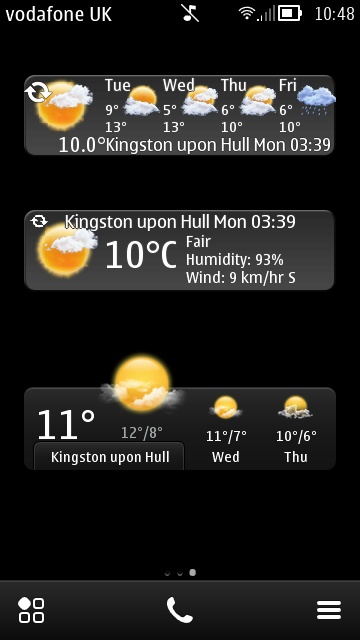 Once your location and other application settings – such as update period and temperature units – are done, you can tap on the forecast tab to see whether you'll need your umbrella or not!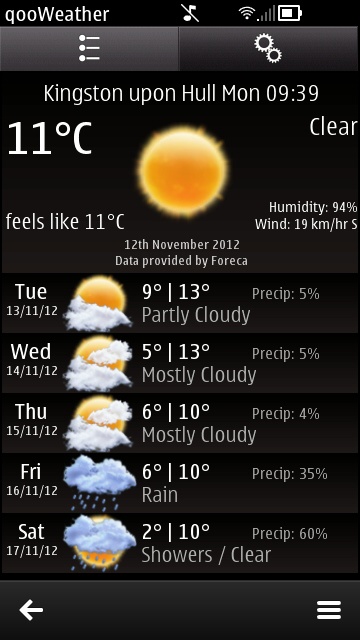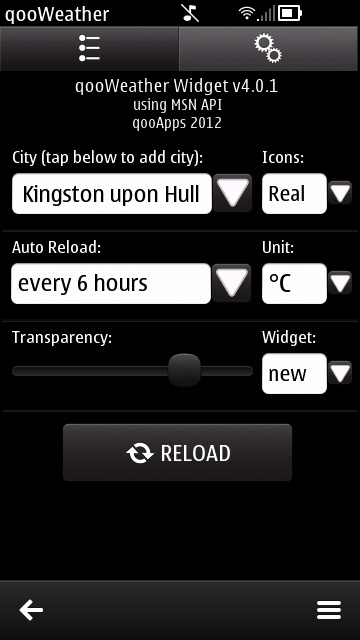 The forecast view presents a five day forecast with daily summaries. Unfortunately, there's no hourly data available. That's not to say that qooWeather is without merit though. The application comes with two widgets: the 'Now' widget gives a graphical representation of the weather accompanied by temperature, visibility, humidity and wind conditions.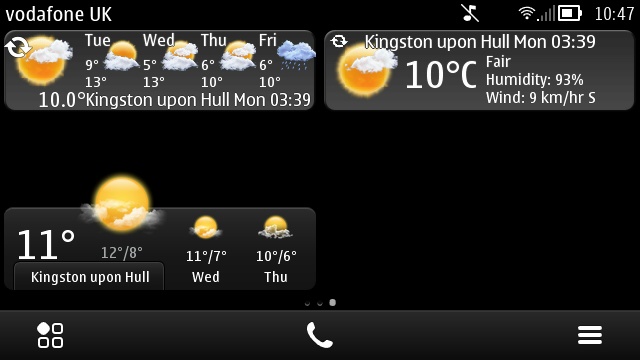 The 'Weather' widget presents the full five day forecast, with graphical representations of each day's weather with minimum and maximum temperatures for each day. This widget is actually much better than the Nokia Belle weather forecast widget which only provides a three day forecast.
You can grab qooWeather in the Nokia Store for £1.00