Here's Fall HD installed on my (recently optimised!) Nokia N8: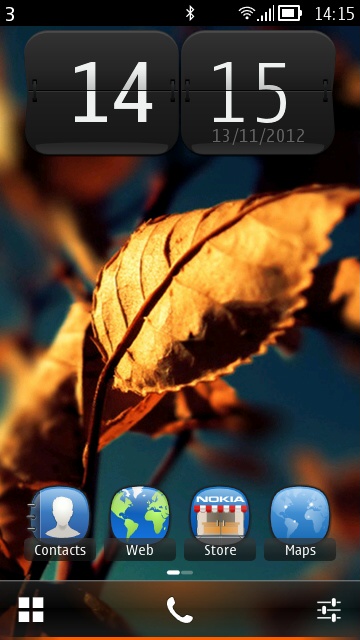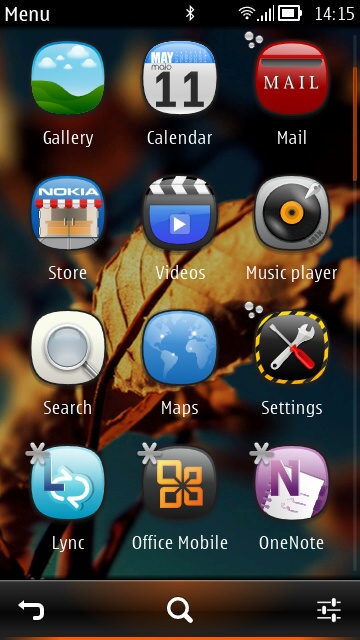 Lovely atomospheric wallpaper, and matched with subtle highlights throughout the theme; (right) the range of custom icons is immense, I noticed (not shown) that even quickly favourite games like Micropool had been included in the custom icon set.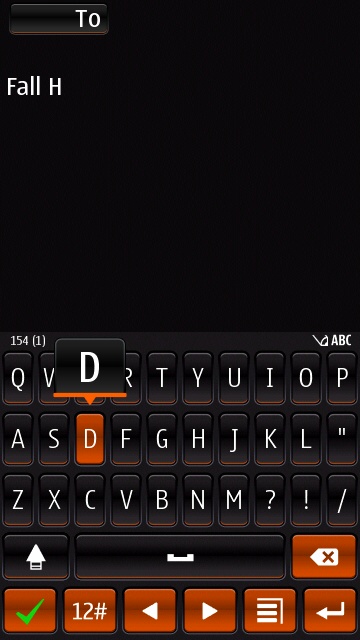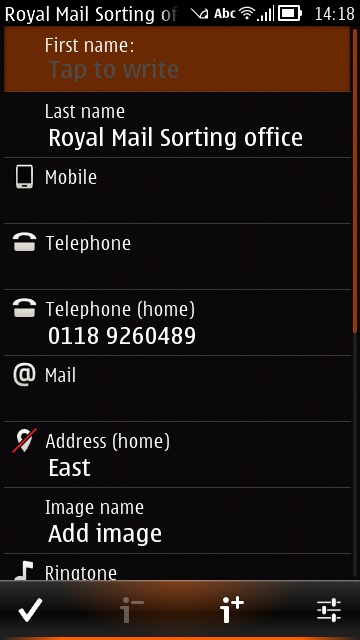 The virtual keyboard elements are terrific, with lovely autumn-coloured lines and blocks; (right) subtle shading and gradients are shown throughout the interface
You can buy Fall HD from the Nokia Store for £1.50. Pretty good, a premium theme that's worth paying for on a pre-Belle FP2 device.
PS. If the developer's reading this, the issue on Belle FP2 is that the themed keyboard doesn't appear - maybe there could be a FP2-keyboard-compatible version produced?