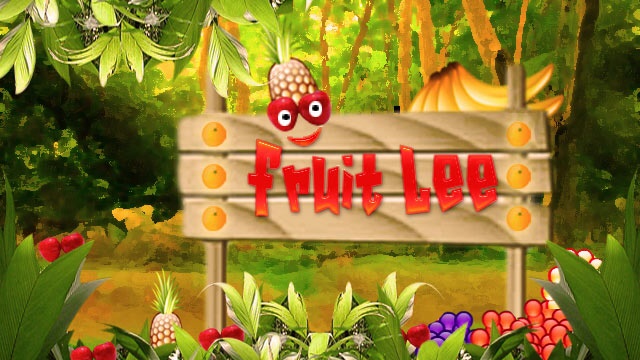 At this point in the well-illustrated casual game, it's not clear what the game will involve, other than there's lots of fruit involved!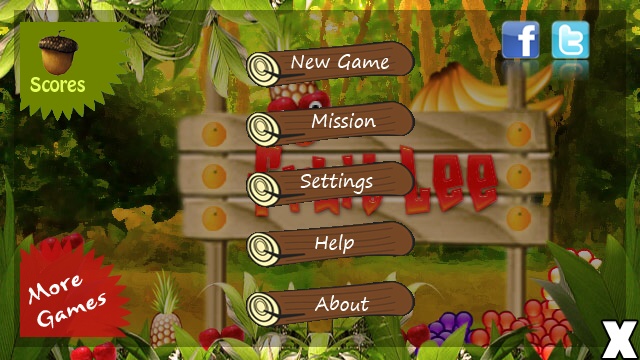 As with most modern games, there are in-game shortcuts to the developer's social media pages, plus their game portfolio - handy.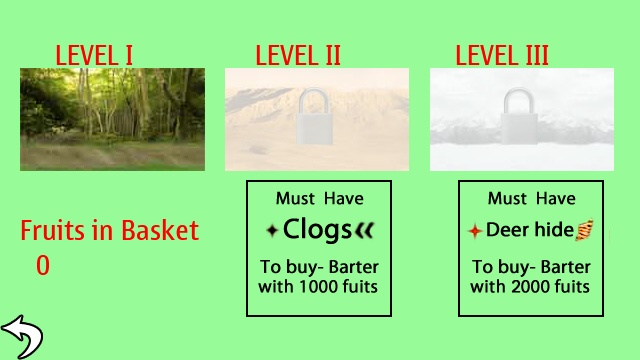 It's a fair cop - my reactions weren't fast enough to get beyond level I and thus get to see what happens in terms of clogs and deer hide! One presumes that when your fruit score is high enough, you're offered the chance to 'upgrade' in this way?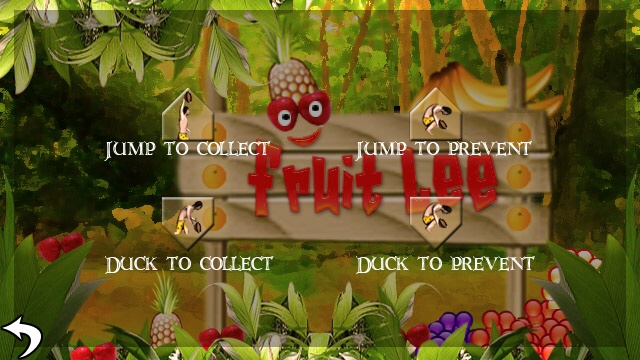 The controls are four on-screen buttons. The left thumb controls jumping high or stooping low to collect oncoming fruit (they're all at these two levels), while the right thumb controls jumping and ducking to avoid incoming spears and boomerangs (oddly the icon for 'jump to prevent' seems wrong).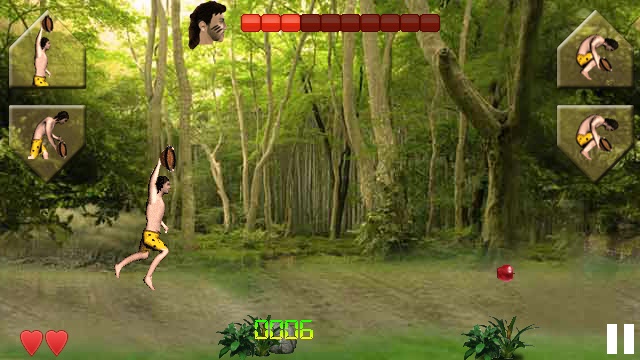 That's your gameplay lot, then, watching what's oncoming and coordinating your four thumb presses to control Fruit Lee. Get hit too much by dangerous objects and your health is at zero - game over.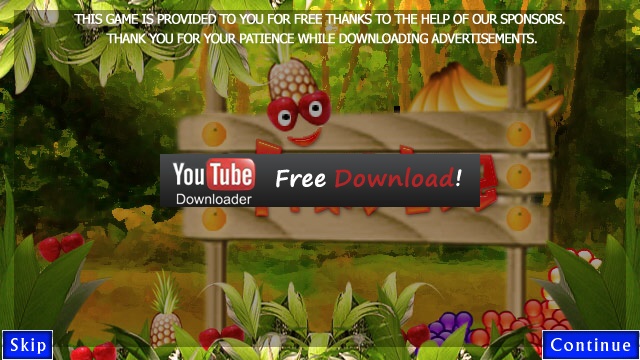 In addition to the screens shown above, the free version brings up banner ads, as here, with a five second wait on each. Fair enough, but do note the presence of a paid, ad-free version, linked below.
Whether you enjoy Fruit Lee will depend largely on how good you are at it. If your hand-eye coordination is as lax as mine seems to be then it's a nice diversion that you'll grow out of in half an hour. If you get very good and the button pressing seems child's play then I'm sure there's more longevity!
You can download the free version of Fruit Lee here or pay £3 for an ad-free commercial version.