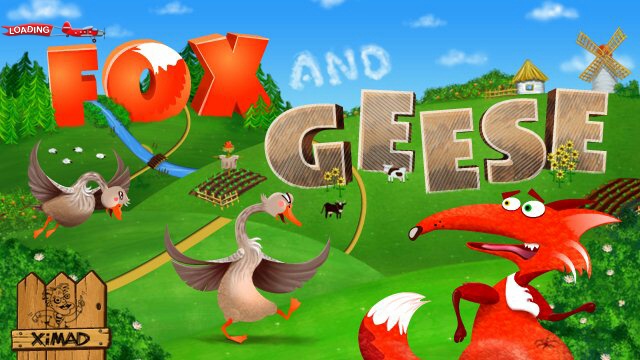 The animated (note the aircraft towing the 'Loading' message) splash screen sets the colourful tone for Fox and Geese...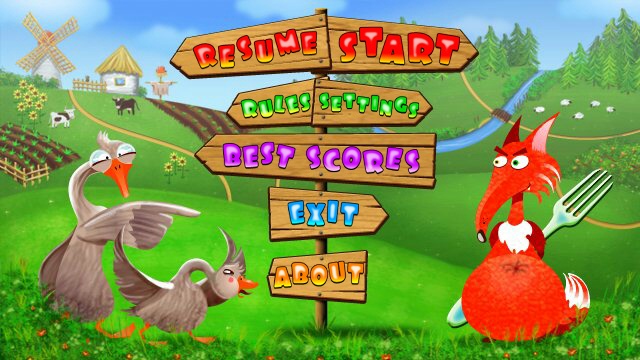 A well drawn menu screen too, in keeping with the game's theme.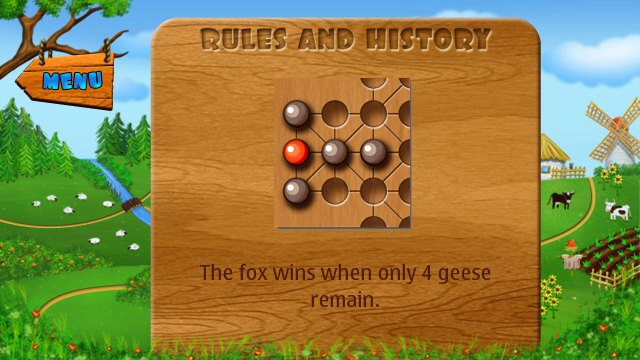 As the fox, you'll aim to dart around and gradually capture (eat?) the geese by jumping over them, Checkers/Draughts style. If you choose to play as the geese, you can move any marble one space at a time, aiming to surround the fox so that it can't move.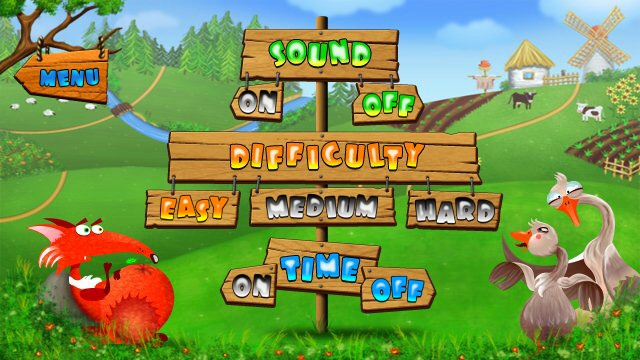 Three levels of AI mean that it's still possible to win as a beginner and then progress to the stage where every move has to be near perfect later on.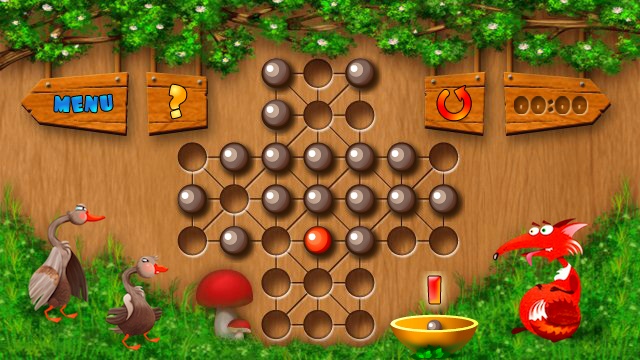 In the game itself, with the grid looking familiar from many solitaire variations. Moves are, naturally, made by dragging the piece you want to play to its destination. There's the option to play with a timer on if you really want an intense mental challenge - I prefer a relaxing game without time pressure!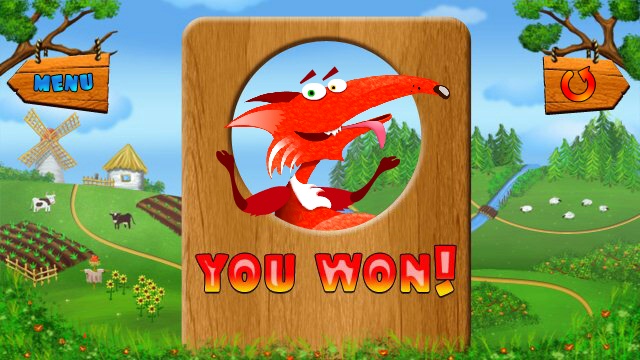 Ah yes, the victorious fox. On 'Easy', anyway. Now to try playing on the 'Hard' level!....
You can pay £1 for Fox and Geese as featured here or download a (presumably ad-supported) free version here.