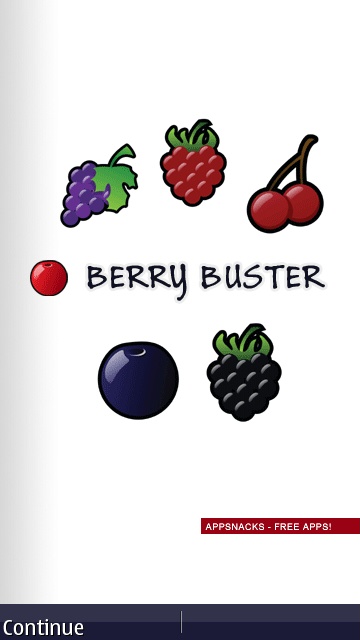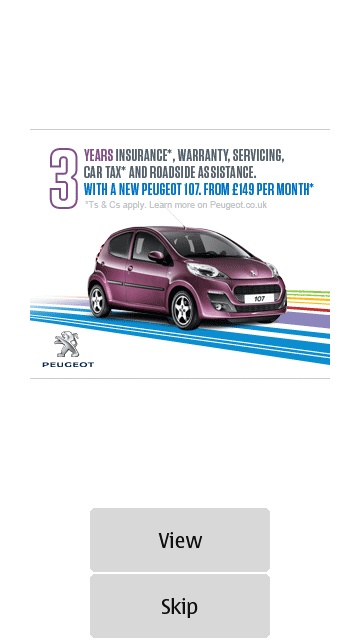 Berry Buster is a little amateurish round the edges, in terms of a Symbian implementation, but don't let that put you off - there's a really addictive, solid game in here, as you'll see below; (right) a typical 'tween levels ad to skip past (or visit)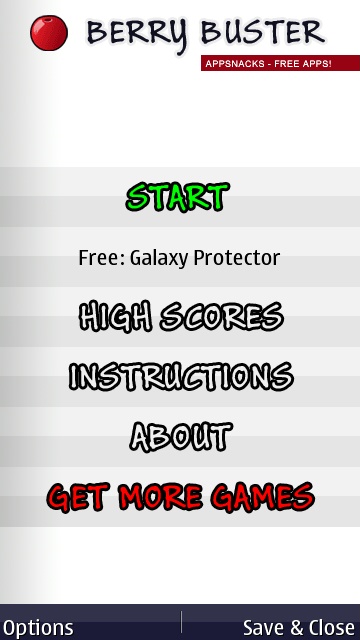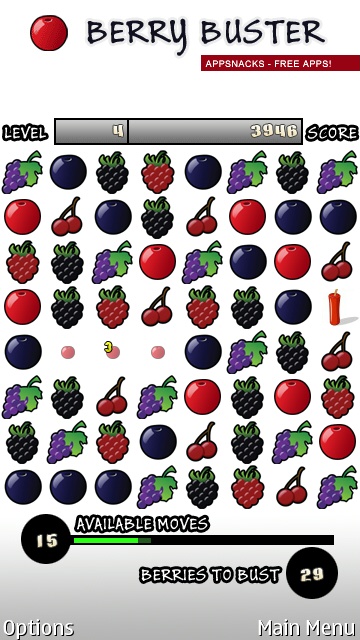 Yes, yes, thrown together from the existing Blackberry version(!); (right) down to business. Tap to explode adjacent groups of the same berry (new berries fall from the top to help the columns fill) - you have 20 taps available on each level and a target number of berries to 'bust' - this, naturally, rises and rises as you progress, meaning that you've got to start averaging three berries at a time, then four, and so on....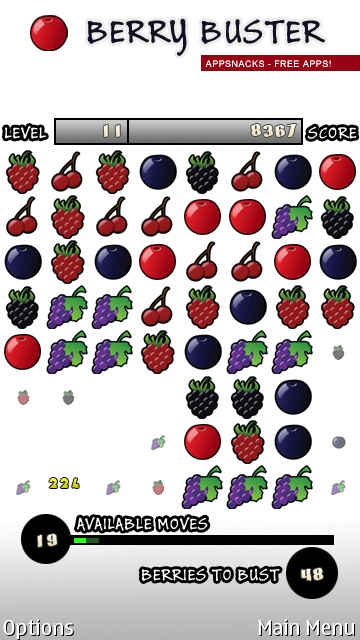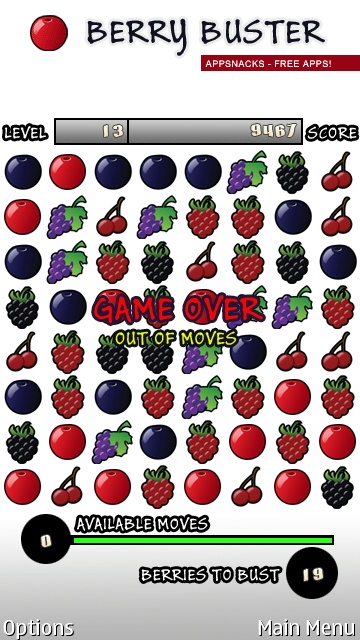 Notice the stick of dynamite in the previous screenshot. Bust 5, 6 or 7 berries in one go and you get a stick that can be exploded when needed to bust all eight berries around it. Bust 8 or more in one go and you get a proper detonator that can bust up to 24 berries around it. This is clearly the way to go on the higher levels. And when, you finally get stuck and run out of moves (right), in my case on level 13, after ten minutes happy tapping, it's 'Game over'.
There are levels of real strategy here, as you work out which berries need to make their way down to other groups, as you plan ahead, and so on. I thought I was doing quite well with a score of 10,000 or so, but the high score tables in the game reveal that others have managed into the hundreds of thousands. Gulp!
A bare bones and quirky port of a Blackberry classic, but one that's worth perserving with.
You can download the free ad-supported version of Berry Buster here, or pay £1 to miss out all the pesky ads here.